A classic cake turns into a mini version with these fun hummingbird cupcakes!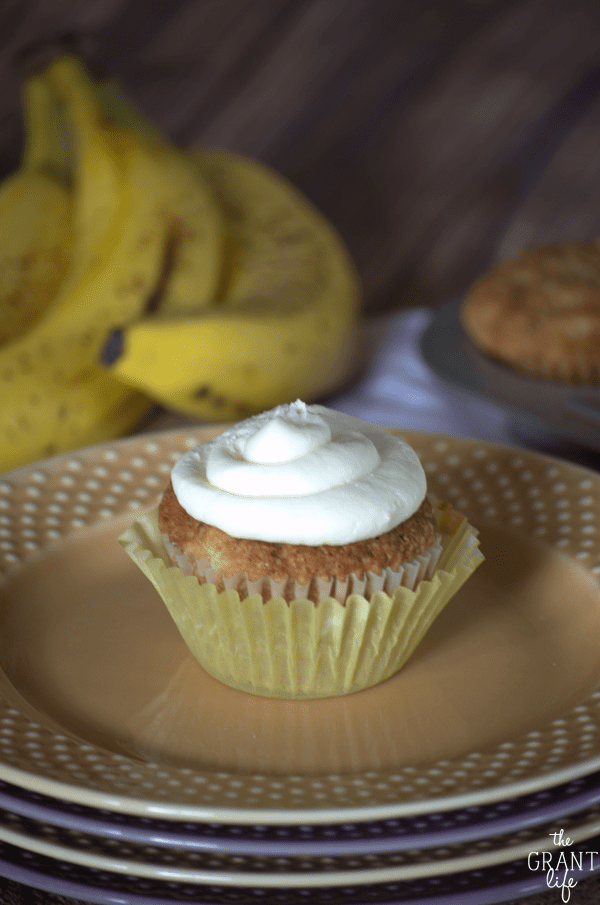 I have to say, I'm pretty excited that I'm almost done with my Christmas shopping. Now before you get jealous of that fact, let me tell you that I'm totally NOT almost done with my Christmas shopping. I lied. [Sorry.] I always do this thing around Christmas, were in my head I'm done shopping, but in reality.. I still have half the family left.
This year I finished the kids pretty early. We got them each one big gift and a few smaller gifts and they were done quick. Some how I related the kids being done to everyone being done. I'm not sure how that even makes sense, but in my head it did.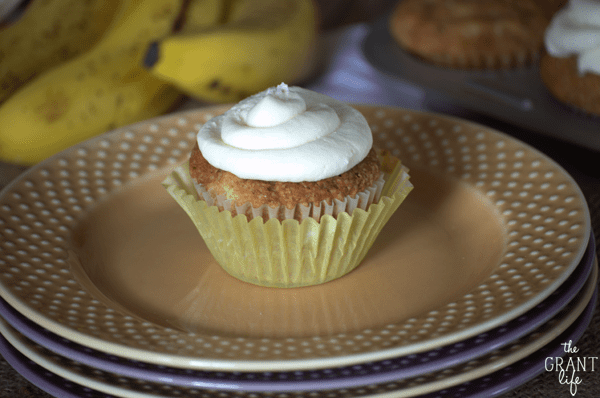 Needless to say, I have had to kick my Christmas shopping into high gear this week. I started with my in laws since we have to ship their gifts to Michigan. I actually finished buying gifts yesterday, now I need to wrap them, box them and mail them off. Like today. I need to get that done today. Otherwise they will be day after Christmas gifts. Or two days after Christmas gifts.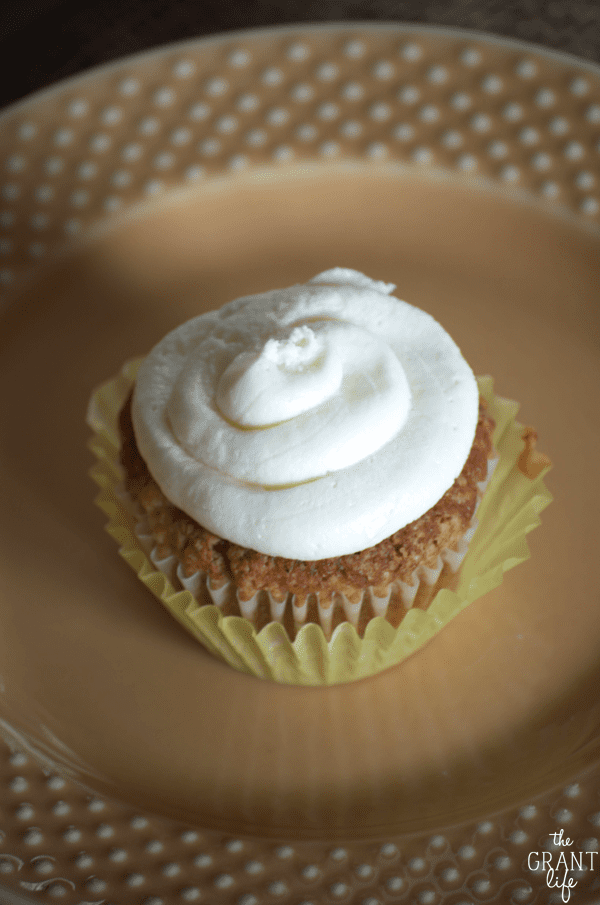 Now I need to focus on the rest of my family here in town. I should probably make a plan of action first. And maybe hire a babysitter. We went to Target on Monday and it was packed. The kids of course just wanted to look at the toys so they were a bit whiny and loud. [So normal.] And I'm not even sure I bought what I went there for in the first place. It was pretty chaotic, especially for a Monday afternoon.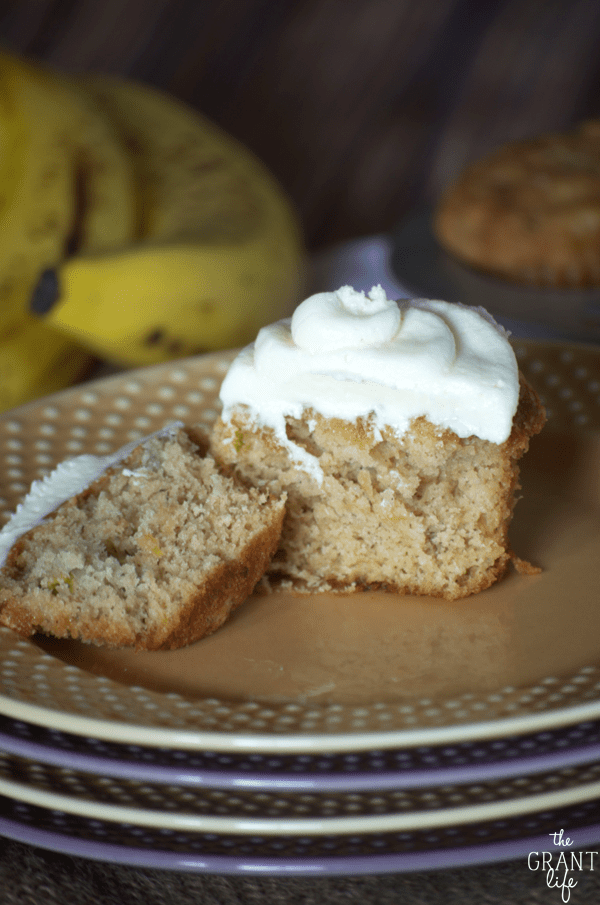 Then my mom and I thought it would be a good idea to take the kids to Kohls one night to grab a few things. It wasn't. It was melt down city for the boy child. Ryley just wanted to touch everything and walk [see: run] around the store. I would say the trip was a disaster, but we had coffee in hand and were able to find quite a few good deals. [Side note – I love me some Kohls. I feel like a sale detective on a mission to find the best priced stuff. And then I pay a nickle for it all and they give me Kohls cash back. Heaven!]
Point of the story? I have a bunch of shopping, wrapping, coffee drinking to do in the next week. Christmas is in A WEEEEEK! [Holy cow yall!] Also? Maybe I should buy a planner just for Christmas so a week before I don't freak out. Yea. That too.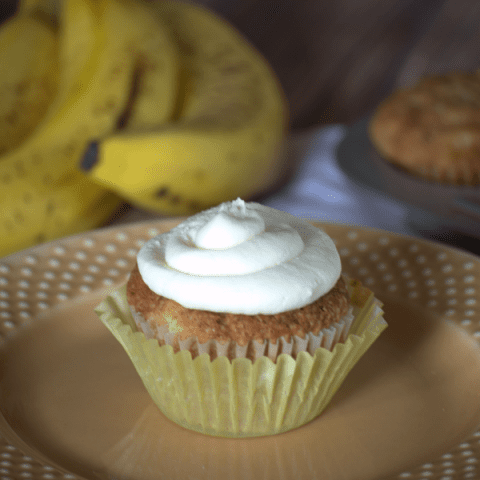 Hummingbird Cupcakes
Ingredients
For the cake
3 1/2 cups flour
1 cup sugar
1 cup brown sugar, firmly packed
1 1/4 teaspoons baking soda
1 1/4 teaspoon ground cinnamon
1/2 teaspoon ground nutmeg
3/4 teaspoon salt
1 20oz can of crushed pineapple, drained
1 1/4 cups mashed bananas
1 cup canola oil
2 teaspoons vanilla extract
3 large Goldrich eggs
For the frosting
8 oz of cream cream, softened
1/2 cup of butter, softened
1 pound confectioners' sugar
1 tablespoon milk
1 teaspoon vanilla extract
Instructions
Preheat the oven to 350 and line a muffin tin with cupcake liners.
In a large bowl, stir together flour, sugars, baking soda, cinnamon, nutmeg and salt.
In another bowl, mix together the pineapple, banana, oil, vanilla and eggs.
Add to the wet ingredients to the flour mixture, stirring until combined.
Use an ice cream scoop and fill the cupcake liners 3/4 with batter.
Bake for 20-25 minutes, or until the tops start to turn golden brown.
Allow to cool.
For the frosting -
Beat together the cream cheese and butter until creamy.
Slowly add in the sugar until combined and slightly thick.
Add the milk and vanilla. (Add a bit more milk if your frosting is too thick)
Pipe onto cooled cupcakes and enjoy!
Notes
Traditional hummingbird recipes have walnuts. I opted not to add them, but if you like them feel free to add crushed walnuts on top.
Nutrition Information:
Amount Per Serving:
Calories:

9151
Cholesterol:

1055mg
Sodium:

3742mg
Carbohydrates:

1347g
Fiber:

26g
Sugar:

965g
Protein:

76g
Like this recipe? Be sure to check out:
And sign up for emails! Ill send you a freebie and tasty recipes right to your inbox!