One of things that I have been doing for awhile is using my own homemade laundry soap. At first this wasn't a natural living thing, it was because I'm frugal. [I was going to say cheap but that doesn't sound as pretty. I'm frugal. Aka cheap.] I had browsed a few homemade laundry soap "recipes" and they seemed fairly simple. So I set out to make my own. Here is my super easy tutorial on how to make your own laundry soap.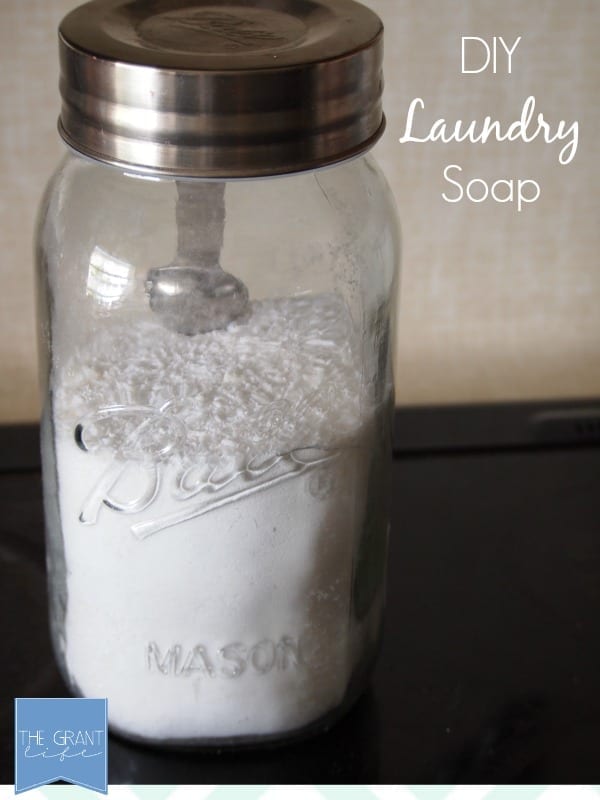 I use a powder soap for a few reasons:
1. It's easier to make
2. It takes less time
3. It just as effective
The weird thing is that before I started making my own laundry soap I always used liquid. I kind of looked down on the powder soap. Oh how the tables have turned on that one. I love my powder laundry soap. Its so easy to make and it lasts a long time! [If you want to make a liquid soap then check out my friend Bobbie's tutorial. Its just as easy, just takes a little more time. I'm not as patient as her.] To make my powder laundry soap you will need:
I found all of my ingredients at Wal-Mart in the laundry soap aisles. I had to go down two different aisles to find them all. Maybe your Wal-Mart will be smart and put them together. I also included affiliate links to Amazon so you know what they look like when you head out to buy them.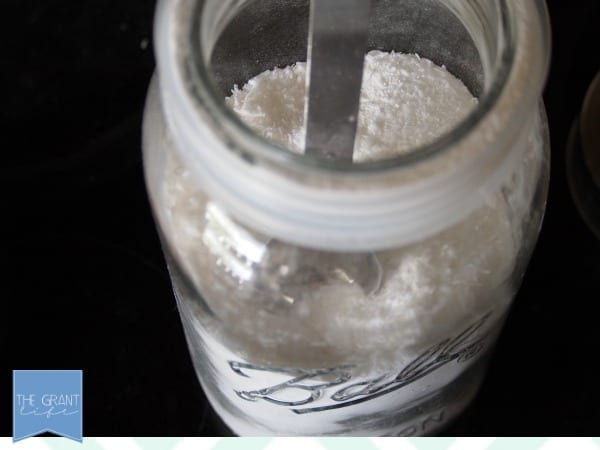 Take your Zote soap [or similar bar of washing soap] and grate it down. I've used my hand grater and I've used my Kitchenaid for this part. Both take about the same time to fully grate it down. Don't worry about the size of the grated soap, the hot water melts it down in the washer. I use one bar of soap to 1/2 a box of each of the powders. So once your soap is grated transfer it to a large container with a airtight lid and add your washing soap and borax. [I found this awesome 1 gallon Ball Mason jar at Wal-Mart!] Shake it all up so that its well combined. If you want add a few drops of essential oil to make it smell purdy. And you're done.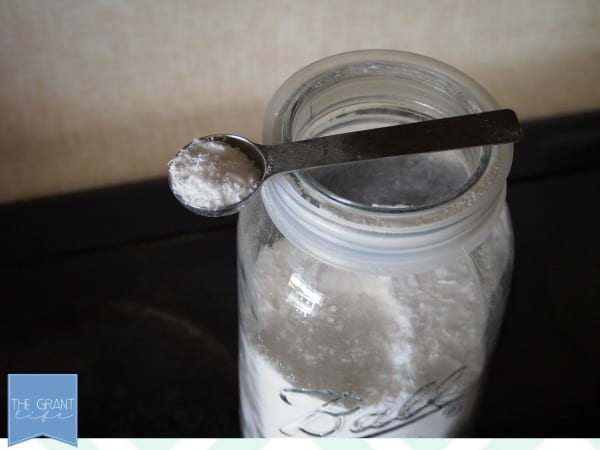 I use an old coffee scoop and add two scoops to every load of laundry. If I'm doing jeans or towels, I'll add an extra scoop. One of the best things is that this works in HE machines! I was a little worried at first so I used one scoop in my empty laundry machine to see if it the suds got out of control it broke my machine. Neither happened and my machine runs great. Cheap [frugal], homemade and eco-friendly laundry soap. Check.
Want more natural living ideas? Check out:
Or sign up for our emails!