Today our sweet little girl turns 4! Sometimes I wonder where the time has gone. Its crazy to me that four years ago today you were taking your sweet time coming into this world. [I will never forget that day!] The other day I looked at you and you seemed so grown up all of sudden. I know you are still young but sometimes you act older then your four years. The other day I decided that instead of wondering where the time has gone and how you are so big that I would embrace it. Embrace every beautiful thing about you.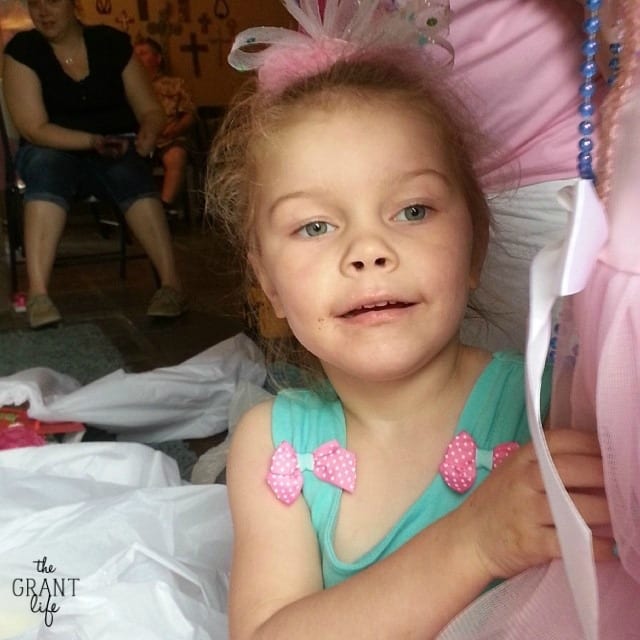 How you are so bossy to your brother.
How you love to help in the kitchen.
That your favorite place to be in snuggled with momma.
That you love a new cartoon every few weeks. [Its currently My Little Pony.]
That you have a slight lisp when you say certain words.
That you have the same crazy hair as me.
That your eyes change between blue and green depending on your mood.
That you don't like to get dirty and immediately want a new outfit if it gets wet.
That you have more shoes then any 4 year old should. [And you know them all too.]
That you love the aquarium more then anything.
And green beans. You love green beans!
Your favorite princess is Cinderella and you call her "Cinderbrella".
That you and your brother thing all planes lead to Michigan.
That you know how to write your name and your brothers.
That you love your GG, Pa, Namaw and Papa so much.
That you call all your uncles "Unkie".
You love animals. All of them.
Dancing is one of your favorite things to do.
You always want to wear your hair in a ponytail.
You look pretty darn cute when you put your hands on your hips and I have to try not to laugh.
You are my best little buddy and are always ready to "shop shop" with me.
Most of all I love that you are the sweetest little lady that I have ever met. I marvel that you are mine and I thank God every single day for you. You are so loved and I hope that you have a great fourth birthday Ryley bear!