Hey yall! I mentioned before that we are taking part in the Family Health Challenge this month. We just completed the first week of the challenge which was increasing your fruit and veggie intake. My kids love fruits but are pretty picky abut their vegetables. Ryley and I went on a rainbow scavenger hunt to help.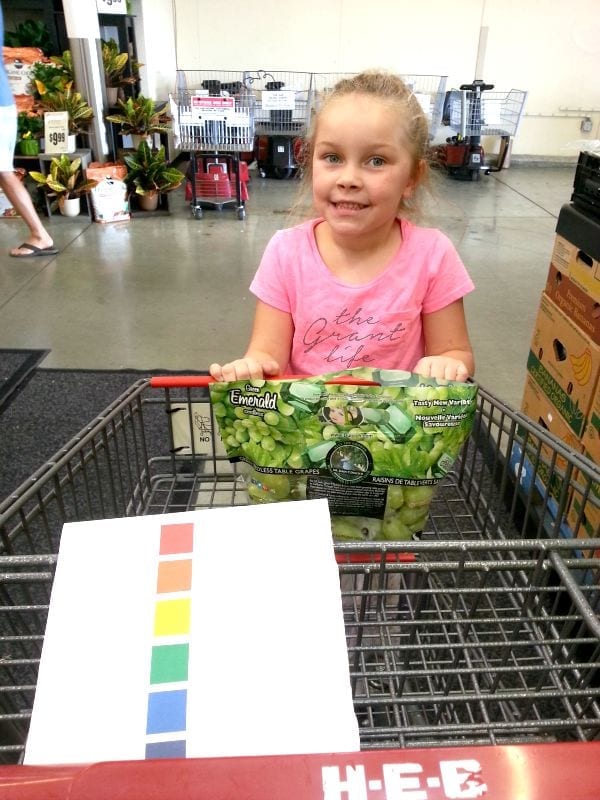 I made a simple rainbow checklist to help us search for colorful fruits and veggies in the produce department. She really like it! Not only was she interested in the colors but she also asked a bunch of questions. We were able to talk about different fruits and veggies and why they were good for you.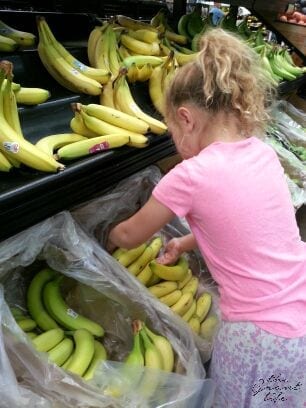 Some of the colors were easy to find. She went straight to the bananas for yellow and or course grabbed an orange for the orange square. It got a little tricky with the purple and indigo colors. She had to search a little harder and check out fruits and veggies she was not familiar with.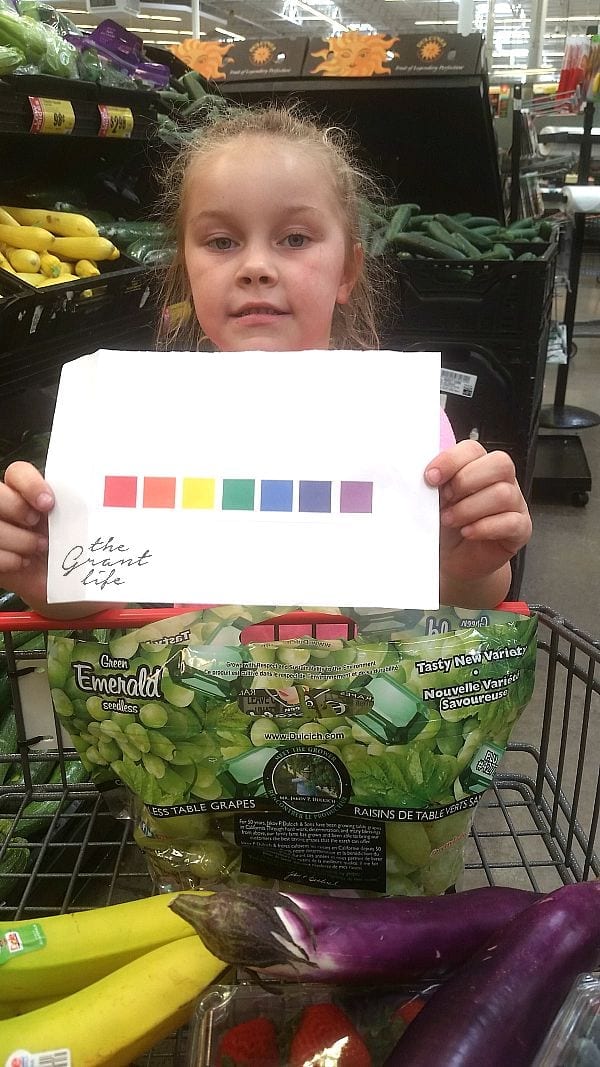 We picked up Japanese eggplant for our purple square and a plum for indigo. She had not tasted either but was very excited to try them. We only bought one plum but she called it her plum and no one else was allowed to eat it! We also had eggplant Parmesan for dinner. She wasn't a giant fan of the eggplant but I was happy she at least tried it.
Our rainbow check list was pretty basic, but I created a fun one to share. Print it out and take it with you to the grocery store to have your own scavenger hunt! And then there is a spot at the bottom to count the different colors you have on your plate. It's a pretty fun activity and should help to increase your fruits and veggies!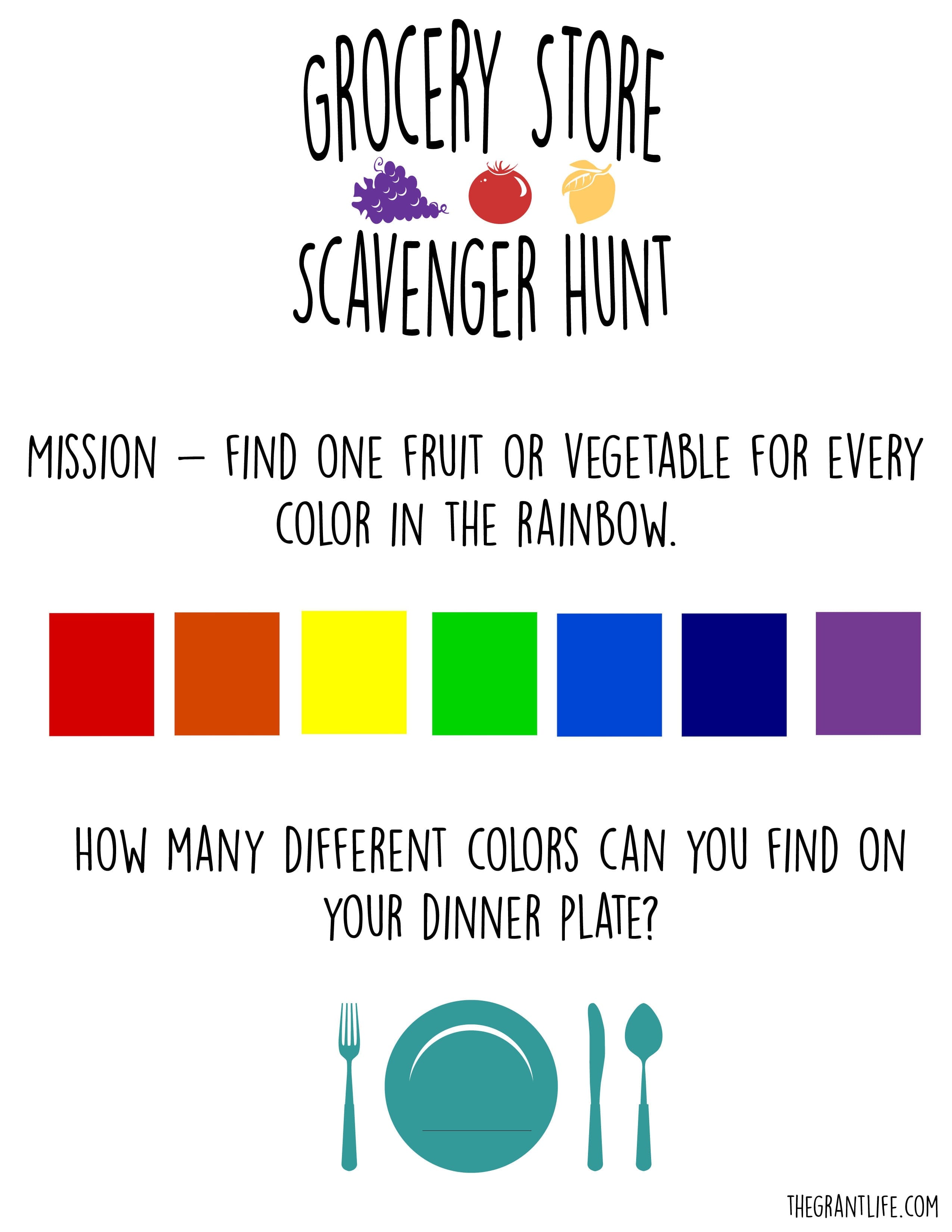 To print – click on image. Save and then print.
This weeks challenge is Reducing your sugar sweetened beverage consumption. I'll share how we did next week! Be sure to follow along with the American Heart Association to keep up to date with the challenges!