It looks like Spring may finally be here to stay. I'm excited because that means my gardening can move outside! I started our garden instead [in K-cups!] last month and they are ready to be moved to the great outdoors. I thought it would be fun to share pictures of our garden each month and update you on the progress. Plus, it will keep me accountable and can be like an online garden journal. [Kinda fun, right?] So here is our garden update for March.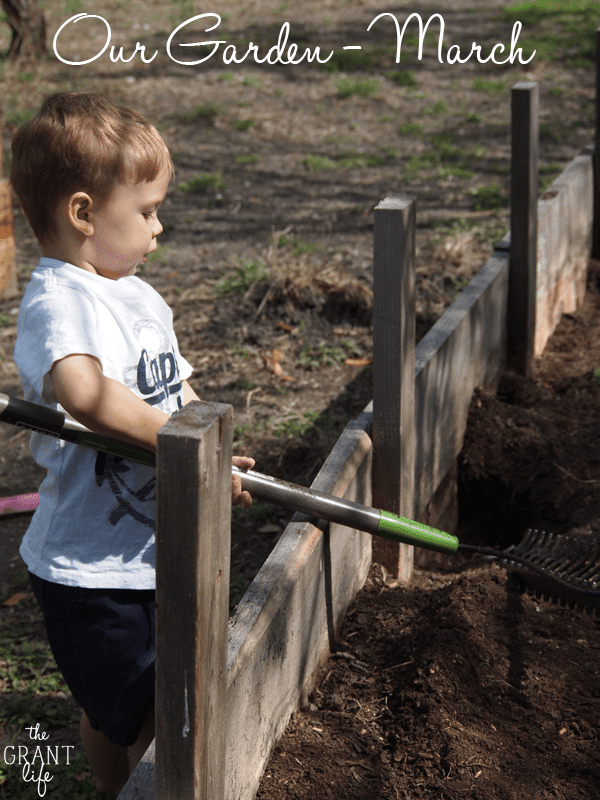 Don't let the cute little boy raking the garden fool you – we don't have anything planted yet. Our little seedlings are still growing in their K-cups as of right now. They are going strong and I plan to transplant them this week. Our weather has warmed up [read: its hot yall] and all I need to do is till the soil again.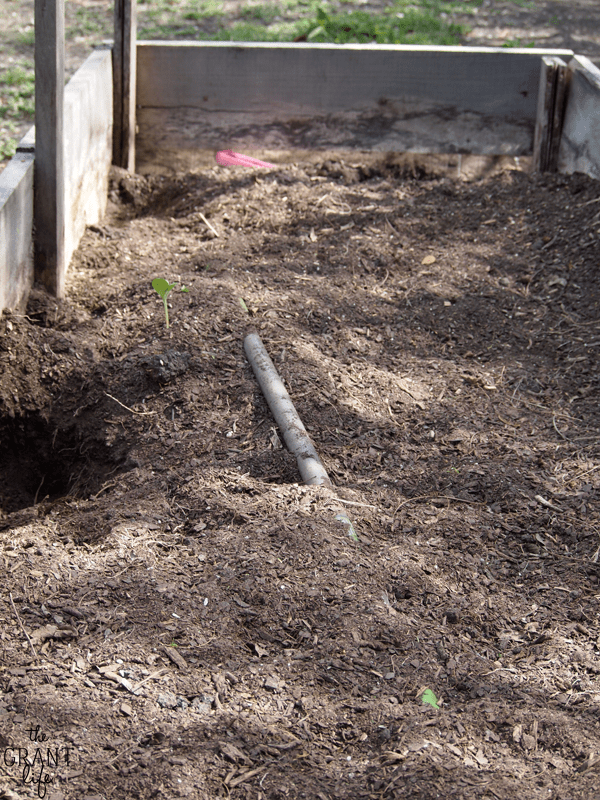 This is our main raised bed in the backyard. See that little green seedling up there? That's a squash from last year! I was pleasantly surprised to see him when I went to snap pictures of our garden progress. It looks like he called shotgun on that spot in the bed. That's ok, Ill add his friends there to keep him company.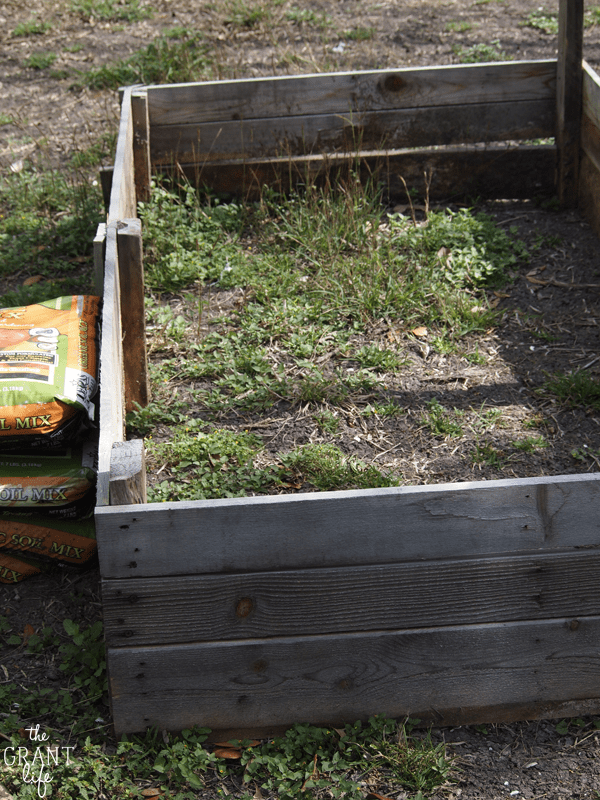 I had Ryon move the pallet planter that we had up front to the back last week. Why? Because it was overtaken by fire ants! All the soil that I had in the bed was one huge fire ant pile. I was so so mad! I pulled it up and away from the soil and sprayed it down with water to get them all off the bed. Ryon moved it to the backyard next to our other bed. I need to add the weed control fabric and soil [over there on the side, just waiting] before I can transplant.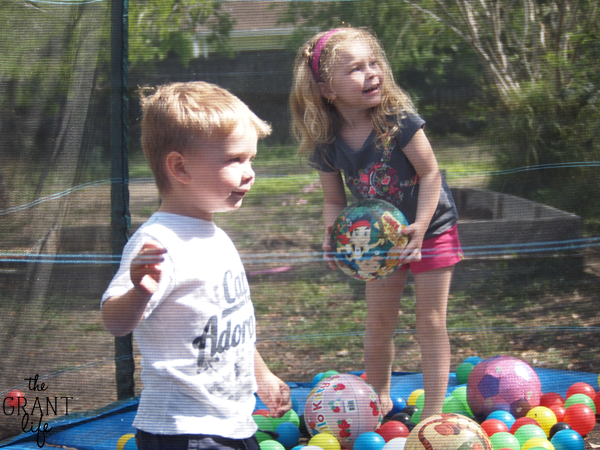 And here are the kiddos playing in the trampoline. You can see the beds behind them a little bit. I was thinking of doing potatoes between them but I haven't decided yet. I really want to try growing them in a container because I know our soil is horrible. [Which is why we have raised beds in the first place.] I haven't grown potatoes before so I'm nervous about it in general. They seem fairly easy to grow but I've killed easy growers before.
Hopefully next month there will be a bunch of green growing in those planters. Maybe some potatoes in a container somewhere too. We shall see! How is your garden growing?
Since your here, check out these other gardening posts:
Or sign up for our emails!