We are back from our Thanksgiving vacation and I am in full Christmas mode! I have been slowly buying gifts and this weekend we will buy our tree and decorate the house! Its crazy to think we just had turkey and dressing and now we are less then 20 days from Christmas! Once the house is decorated I will start to wrap all the gifts I have hiding [not in the closet.. don't even look there. Nothing to see people]. My grandma started the tradition of each kid getting their own color wrapping paper, so she didn't have to label our gifts. [Genius I tell ya!] But the all the big people gifts get labels. That's were my super sweet and totally awesome friend Karly comes in! She created this ahhhh-mazing Christmas gift tags!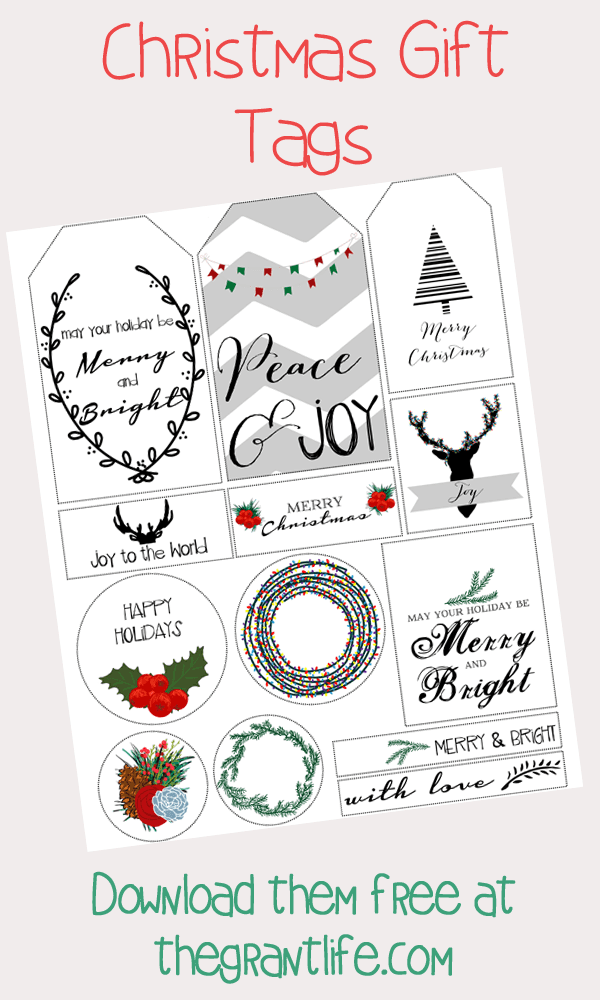 See? Aren't they super fun? [Yes, the answer is yes!] Karly whipped these up [and a little something else to come later.. hint hint!] for all yall! All you have to do it click on the image below, "Save As" and then print them out. They will print out perfect on an regular size sheet of paper. Punch a whole up top for a ribbon or string and you're all set! I think Im going to use a thick cardstock to print mine. And use some bakers twine to attach them. Is it normal to be this excited about gift tags? [Because I am!]
To snag these free gift tags enter your email below. I will email them over to you so you can print them out and be on your merry way. (Get it?!) Happy Holidays yall!

Want more Christmas ideas? Check out: