I might have mentioned this before – but I am SO ready for fall! And what better way to kick off the impeding fall season and pumpkin week then with some fall inspired recipes and decor? There are some easy homemade crafts and some easy homemade recipes in the mix, but its all fall! I hope these great ideas inspire you to start baking or decorating or doing a rain dance for cooler weather. I've got the first two done, Ill be dancing in the front yard while yall check out these fun fall inspired recipe and decor ideas!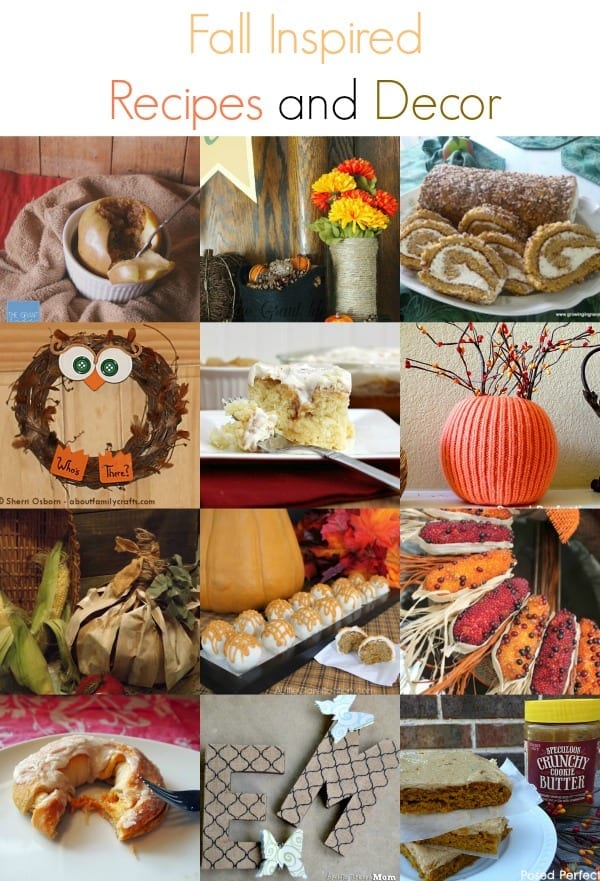 All these amazing ideas were linked up at the Life of the Party!
Decor
Fall Mantel :: Thrift for Today
Burlap Bubble Wreath :: The 5th Brick House on the Left
Burlap Butterfly Letters :: Architecture of a Mom
Shabby Pumpkin :: Sweet tea n salty air
Owl Wreath :: All About Family Crafts
Sweater Pumpkin Vase :: Posed Perfection
Indian Corn Fall Wreath :: Bee of Good Cheer
Recipes
Pumpkin Patch Munch :: The Causal Craftlete
Pumpkin Pie Stuffed Donut :: the Grant life
Fresh Corn Chowder :: Paint Speckled Paw prints
Apple Pie Granola :: Architecture of a Mom
Maple Oat Cookies ::thrifty homemaking
Pumpkin Butterscotch Truffles :: a little claireification
Cookie Butter Pumpkin Bars :: Posed Perfection
Pumpkin Nut Roll :: Growing in Grace
Caramel Apple Poke Cake :: What's Cooking Love
Oatmeal Baked in an Apple :: the Grant life
Doesn't it make you ready for fall too?! I've started the fall baking and decorating at the Grant house, the only thing Im waiting for is the cooler weather! I think everyone in Texas is waiting for cooler weather actually. I enjoy summer, but I LOVE fall! [Don't tell spring or winter.]
What is your favorite thing about fall? Be sure to check back tomorrow as I kick off Pumpkin Week! [Like shark week, but without all the sharks and add pumpkin.]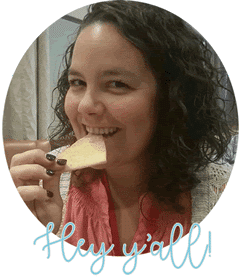 Hey y'all!I'm Kelley. I'm a recipe making, picture taking, coffee drinking momma to 3 crazy kiddos. Join me as I share our family favorite dinners and my copycat coffee drinks too!