Before I met my husband, before I had my baby boy, before we celebrated his first birthday I was obsessed with anchors. So, when I was blessed with a boy I knew that his nursery would be anchors and sailboats. Seriously, his room is full of them. I just hope one day he likes them as much as momma.
Last week I shared pictures from
Avery's first birthday
. Of course, it was an Anchors Away theme. Today Im going to show yall how I made the painted fabric anchor frame that sat on the goodie table.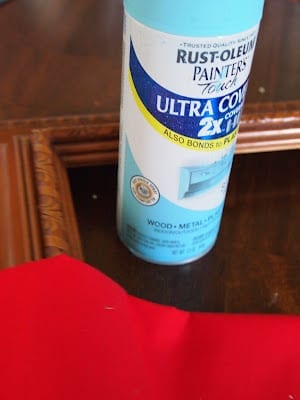 When pinterest first came out I went crazy buying empty frames. I wasnt a hundred percent sure what I wanted to do with them but I knew they would come in handy. The frame that I used for the painted anchor was so gorgeous, it had great detail and I was kinda afraid to paint it. The brown finally wore on me and spray painted it Satin Aqua.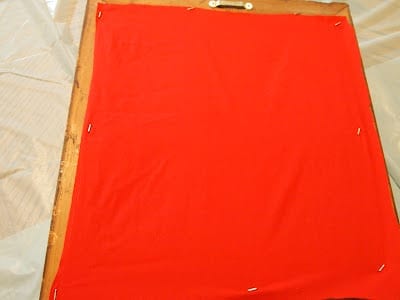 I used some heavy machinery to secure the fabric on the back. Ha! Not really, I used a staple gun. Start on one side of your frame and staple it down in a few places. Pull it tight and continue stapling around the frame. Its kinda like upholstering a chair, the tighter you can pull it the better it will look.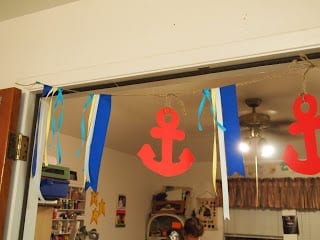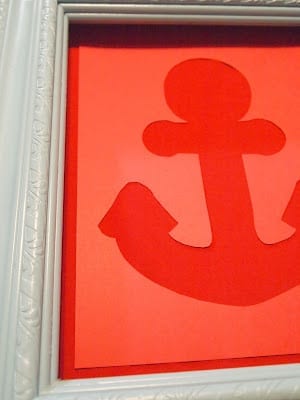 I took the negative from the anchor banner and used scrapbook glue to place it on the fabric. I saved the negative because I knew I would be able to use it for something. I was so excited that it fit perfectly in the frame. [Insert squeal here]. Oh.. hi. Im back now. I was just really excited.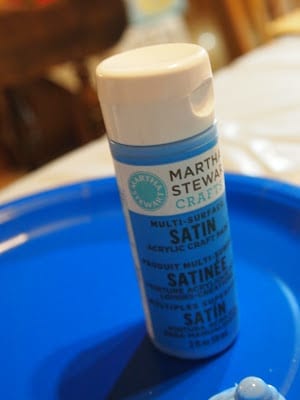 Ahh, Martha. You make my day brighter.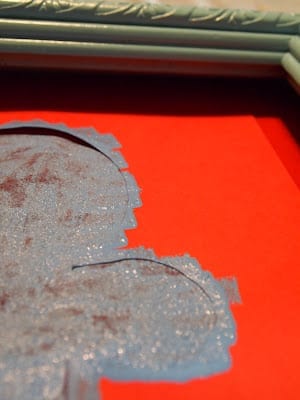 I used a foam brush and dabbed on the paint. I did the outside first and worked my way in. I think I applied two coats, but Ive forgot. Lets just go with two.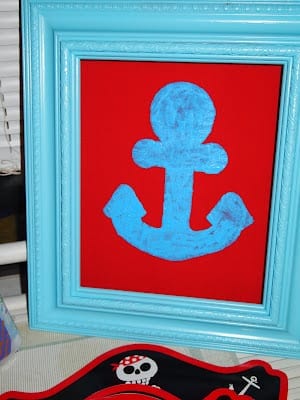 I forgot to mention the best part of this re-do. FREE! The whole project was free! I had the frame, the spray paint, the fabric and the fabric paint on hand. I had to borrow the staple gun from my momma.. but whats mommas is mine. So free! 😉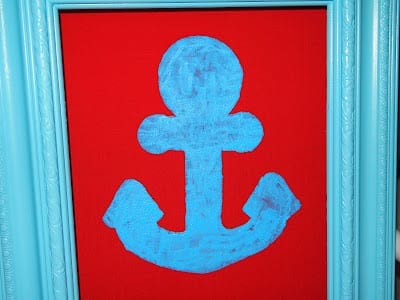 Perfection! I love it so much, and one day Avery will too. I think.. I hope. Oh, he better.