Im not one to jump on the fashion bandwagon.. I tend to sit back and see if its something that will stick around. [Then I jump on the trend just as its fading away..] When TOMS first came out I respected the cause but thought the shoes were .. well, ugly. Ive grown to like them and really want a pair. Except they cost $40 to $50. This stay at home momma can not afford that for herself. [Sigh.. the reality of being a mom.]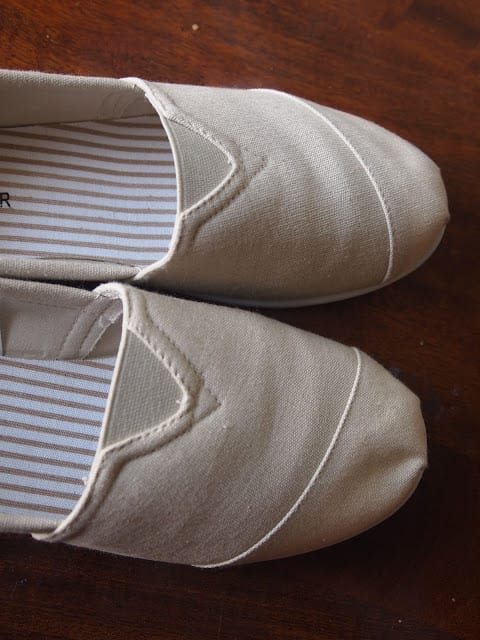 On a trip to Big Lots [side note – love Big Lots! Could spent hours in there!] I saw these in the shoe section. I normally dont even check the shoe area because the shoes are.. well, cheap. But these caught my eye and I wanted them. Especially since they were only $10. [Woot woot! Momma can afford that!]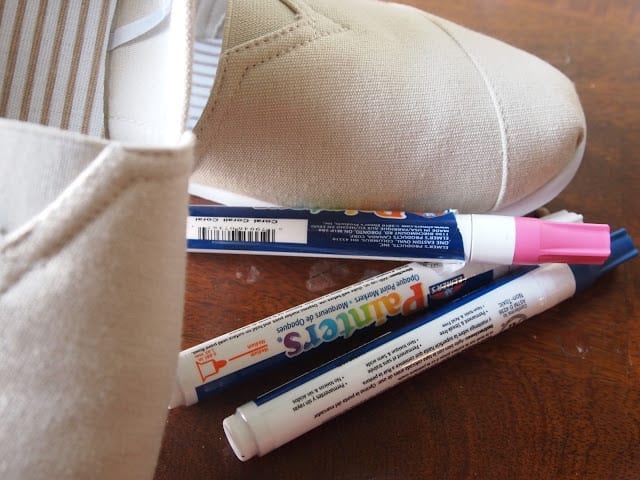 I bought them. And I kept telling my mom 'Im going to bling them out.' Haha! I know.. Im quick ridiculous at times.. but I knew I wanted to make them purdy.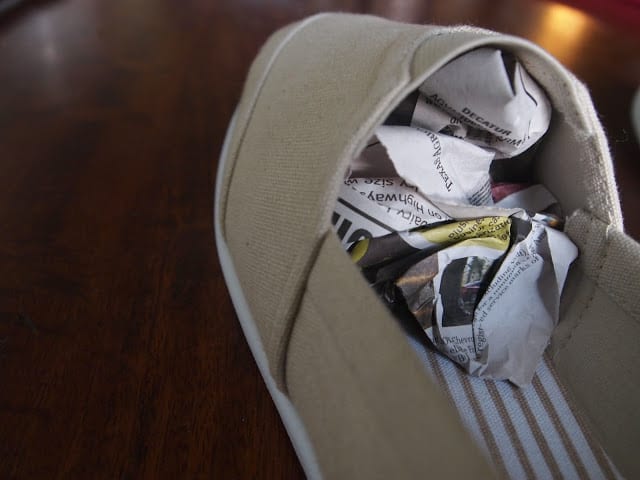 I stuffed my faux TOMS with newspaper so they would be easier to draw on and the color would leak through. And then I got to work. Can you guess what I drew on them first?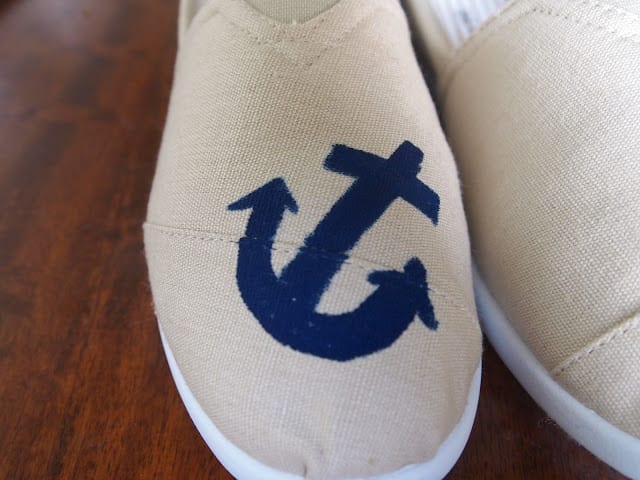 An anchor! [I know you are all so shocked by this.] I originally wanted one big anchor that covered both shoes but it would have looked funny. So I kept it to one shoe.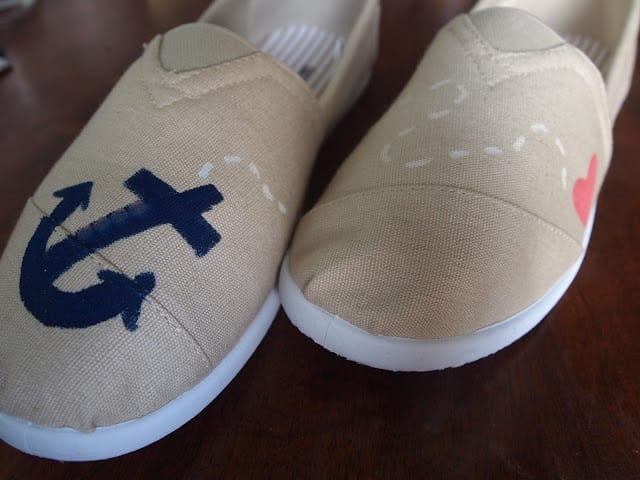 I added a few doodles and a heart and was giddy! My only complaint about the shoes is the sole. Its too white, real TOMS soles are colored or beige. Any ideas on how what I can do?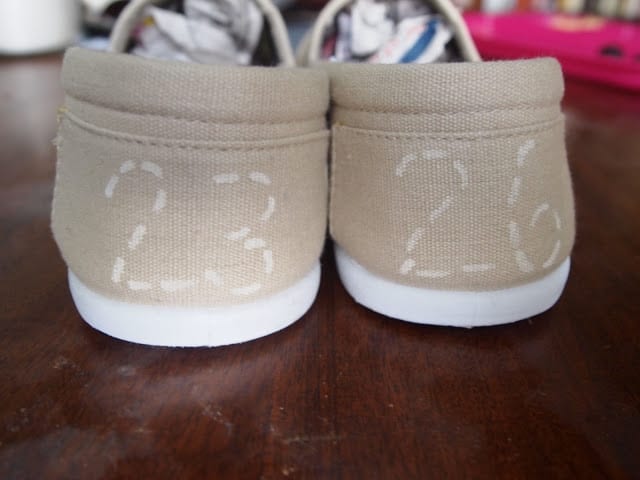 On the back I put '23' and '26' using the same doodles like the front. And I was giddy all over again. The 23 is for our wedding anniversary and the 26 is for my babies birthdays. [Ryley is 2/26/10 and Avery is 4/25/11.. exactly 14 months apart!]
And here are my new favorite shoes in action! They are so comfy and every time I look down I get to see an anchor. [Which of course I LOVE!] And these red capris totally rock my world too. [Thanks
Lianne
for telling me to buy them!] I kinda feel 'hip' when I wear this outfit.. then I trip or say something stupid. Ya know.. gotta keep it real.
–[Lovely June Sponsor]–