Can I just say that making bread terrifies me? It does! I'm not exactly sure why, but I feel like its such a delicate process. I've made different kinds of bread and I am starting to feel more comfortable with it. Only slightly though. I still have to double [and triple] check the recipe when I start a new batch of bread. But I love bread! So I continue to make and hope one day I will be a pro. Do you love bread too? Then be sure to check out these easy bread recipes that I've rounded up. Maybe one day we can be pro bread makers together!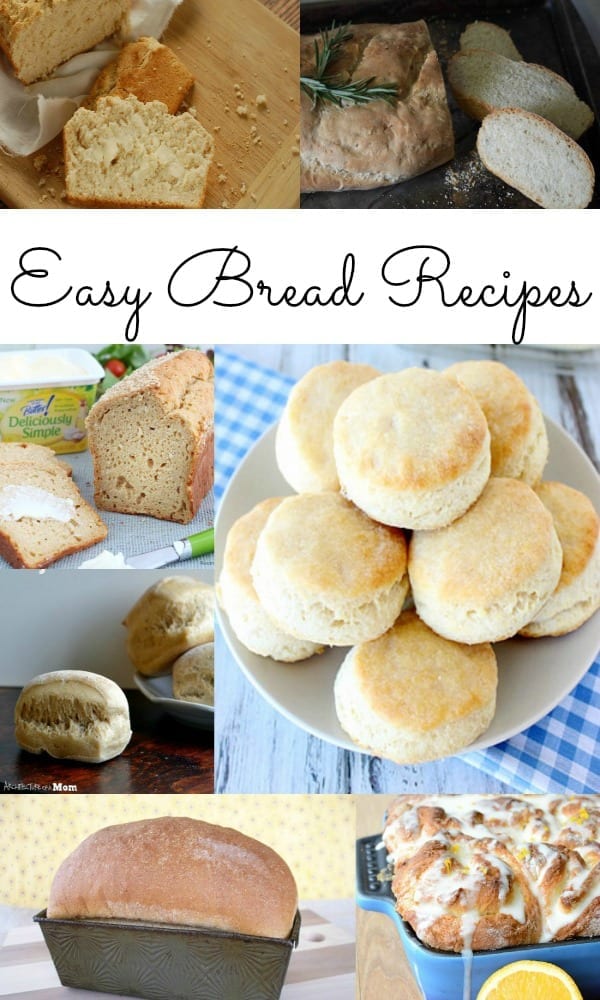 3 Ingredient Beer Bread // It doesn't get much easier (or tastier!) then this.
Butterscotch Banana Bread // The bananas cancel out the butterscotch calories. Right?
Best Homemade Wheat Bread // It sure looks like the best ever.
Cajun Dinner Rolls // A little spice at your dinner meal never hurt.
Ryon's Beer Bread // He loves to bake it, I love to eat.
Orange Sweet Rolls // Perfect for breakfast or dessert.
The Best Homemade Buttermilk Biscuits // I like the sound of that..
Whole Wheat Pizza Dough // A great pizza starts with a great dough!
Rosemary and Sea Salt French Bread // One of my favorite bread recipes to date.
Early American Cottage Loaf // A bread with a history to it!
One Hour Dinner Bread // No bread for dinner? No problem with this bread!
Want more recipes? Check out my Easy Bread Recipes board! [Yup, I have a whole board for just bread!]
Or sign up for our emails! [And get yourself a free ingredient substitution list too!]