Alternate title – super delicious, extra crunchy, perfectly sweet cinnamon sugar pecans.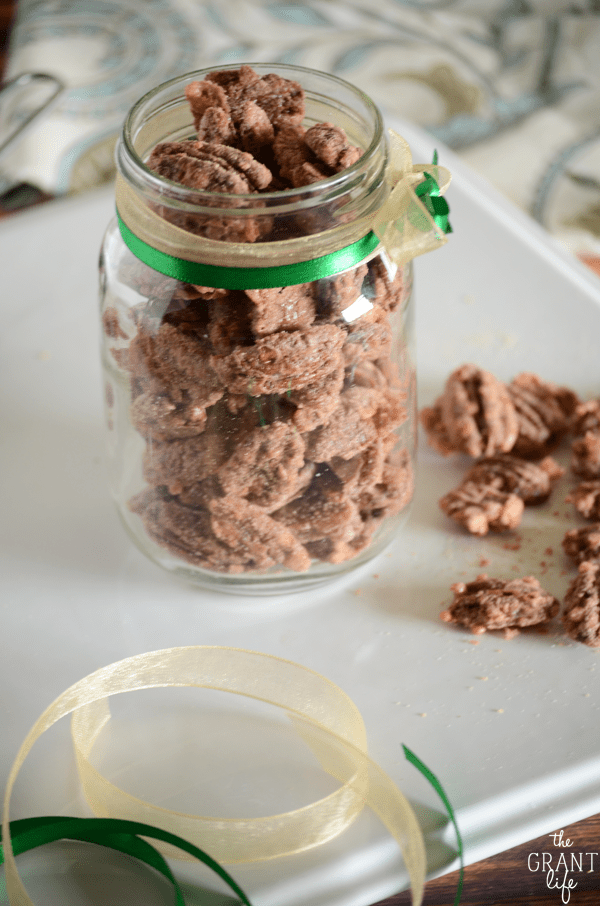 Yall. Its almost Thanksgiving! I feel like I was out of it for almost 2 months when I was sick so it kind of crept up on me. I was actually kind of dreading the holiday because I wasn't feeling so hot. Thank you sweet baby Jesus that I have started to feel better. [Just in time for the food fest! And family time. Yea.] My stomach is on the mend and is ready for some turkey. [And green beans and pieeee!]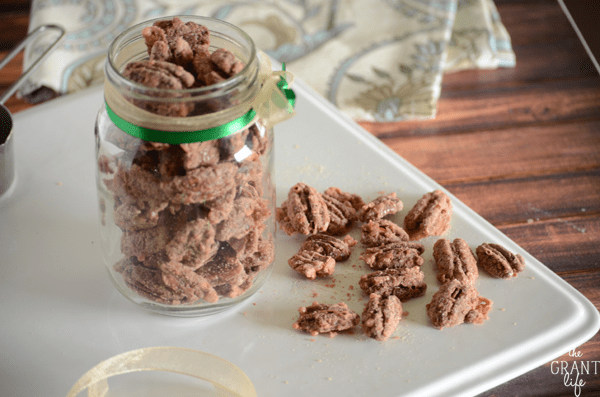 I went back on the steroids that I was on previously a few months ago. I wasn't happy about it, but while my pharmacy was helping me appeal my insurance, I needed something. So back on the steroids I go. Its not the end of the world, they just make me feel funny. And I can't sleep at night because my mind races. But I'm not in pain all day and I can eat again. The benefits totally outweigh the negatives on this one.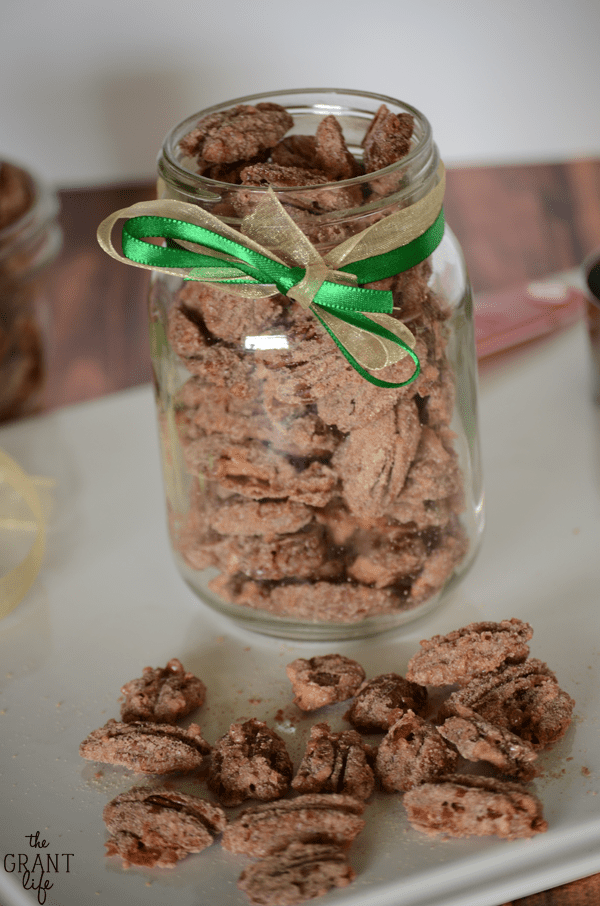 The thing with Crohns is you don't know what triggers a flare up. Food wise. Everyone is different and the foods that we can and cant eat vary. My doctor told me I needed to be on a "low residue" diet, which means no food that will stick to my insides. Things like corn and nuts are the enemies of Crohns. But you kind of have to figure out what food affect you. Its like trial by fire.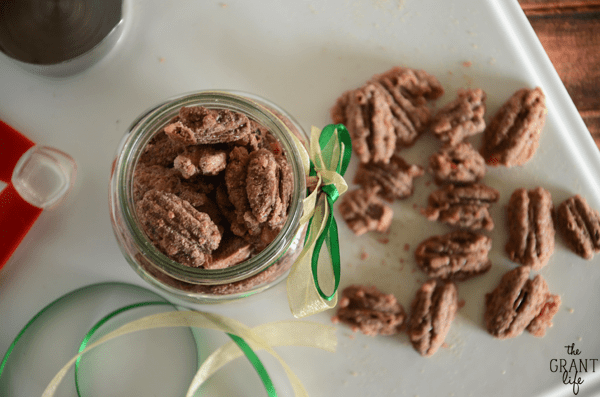 Nuts haven't bothered me. They are a big no-no on the list of things I probably shouldn't eat, but thankful I haven't had any problems. Which is awesome because these cinnamon sugar pecans are literally the bomb dot com. [I'm not sure if I'm even allowed to say that anymore since I have kids.. but its true. Sorry kids.] I had to make them two days in a row because a certain husband of mine ate the first batch. Gone. So you may want to double your nuts. [14 year old Kelley just laughed out loud.]
Like this recipe? Be sure to check out: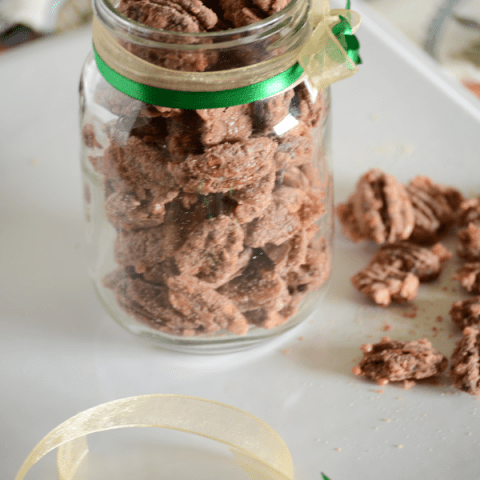 Cinnamon Sugar Pecans
Ingredients
1/4 cup sugar
1/4 cup water
2 cups pecans
generous amount of cinnamon sugar
Instructions
Preheat your oven to 350.
Add the water and the sugar to a pot on the stove and simmer until the water has dissolved the sugar.
Add the pecans the sugar water mixture and coat them well.
Use a slotted spoon to remove the nuts from the water and place them on a parchment paper lined cookie sheet.
Cover them with cinnamon sugar.
Bake in the oven for 10-12 minutes.
Let cool and enjoy!
Nutrition Information:
Amount Per Serving:
Calories:

1571
Sodium:

3mg
Carbohydrates:

80g
Fiber:

19g
Sugar:

60g
Protein:

18g