Perfect for a crowd, these cinnamon apple puffs are easy to make and easy to enjoy!
Dishes used: 1 cookie sheet and 1 silicone baking mat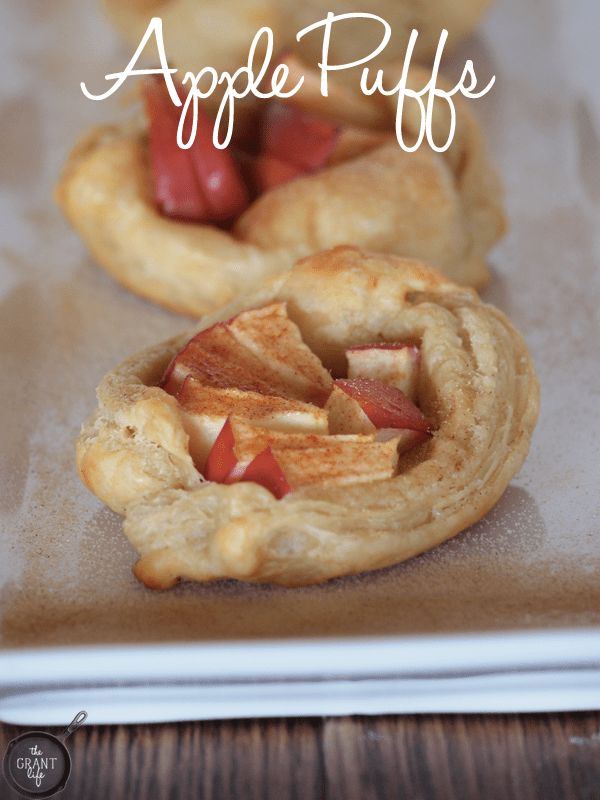 My best friend since high school turned 30 this past weekend. We had a party at her house to celebrate. [Complete with cupcakes.]
We have officially been friends for half our lives now! That's crazy to say. But awesome to think we've known each other for the past 15 years.
We met on the first day of freshmen year in high school in gym class.
We just clicked. She got my corny jokes and odd sense of humor.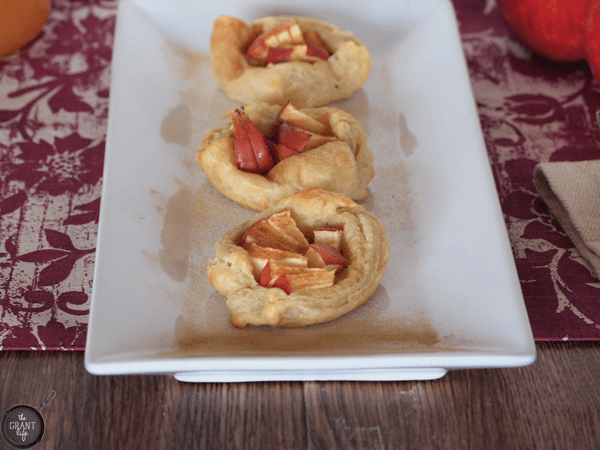 We then went to the same college after high school.
I was a pre-med major [you can laugh, its ok] and she was a business major.
We were in some of the same organizations and were able to spend a lot of time together.
She graduated and took a job in town. I graduated and took a job in Michigan.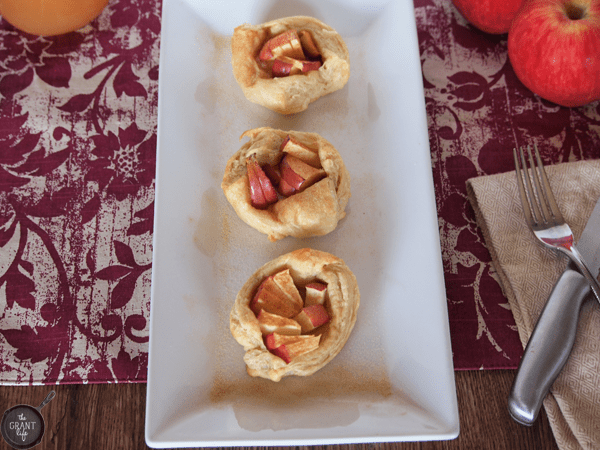 I flew down for her wedding to her high school sweetheart later that year.
She flew up to Michigan for ours two months after hers.
Avery and her daughter are about 6 months apart.
And our birthdays are actually less then 2 weeks apart.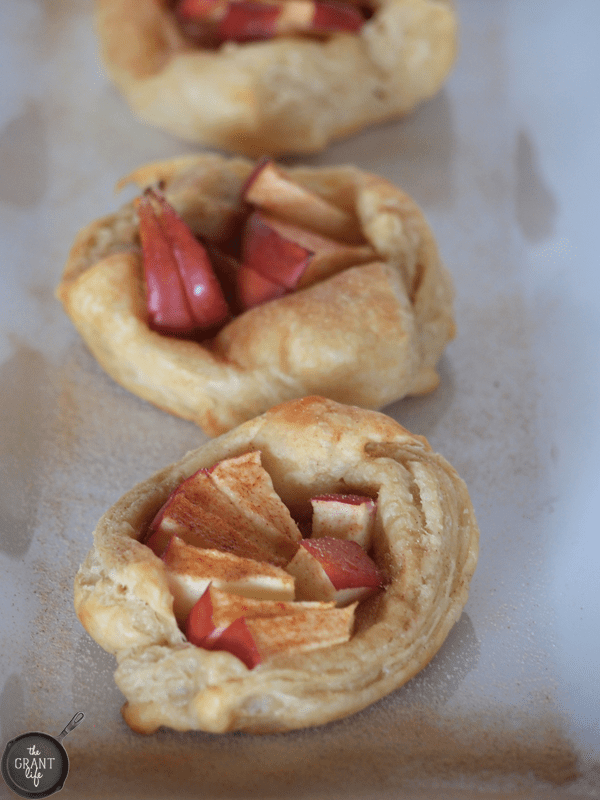 We are both Virgos and we are both turning 30 this year. This month!
Which is insane.
But I've accepted it.
I'm not going to worry about how old I am. I'm just going to shop and eat my cares away on my birthday.
Like any normal person.
So happiest of birthdays to my sweet friend I've known for MORE THEN A DECADE!
And to more fun years to come!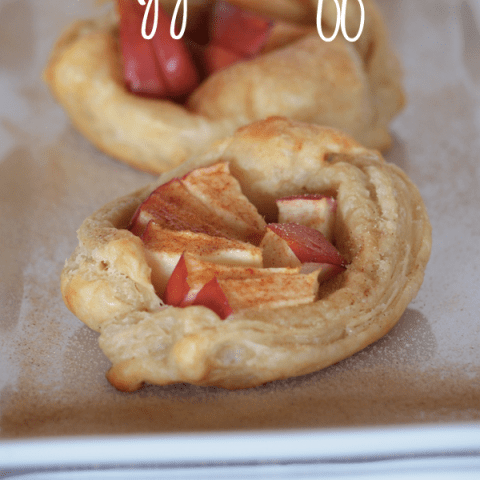 Cinnamon Apple Puffs
Ingredients
1 package of puff pastry
2 apples, diced
cinnamon sugar
Instructions
Preheat your oven to 350 and put a silicone baking sheet on a cookie sheet.
Roll on the puff pastry into squares. [There will be two sheets of 3 layers.]
Add your apples to the squares and sprinkle with cinnamon sugar.
Pinch the edges around the apples.
Bake for 15 minutes, or until the edges are brown.
Let cool and enjoy!
Nutrition Information:
Amount Per Serving:
Calories:

198
Sodium:

4mg
Carbohydrates:

53g
Fiber:

9g
Sugar:

40g
Protein:

1g
If you liked this recipe, be sure to check out: