Sauteed cinnamon apples are folded into this cinnamon apple crumb cake. Then some more are put on top for good measure.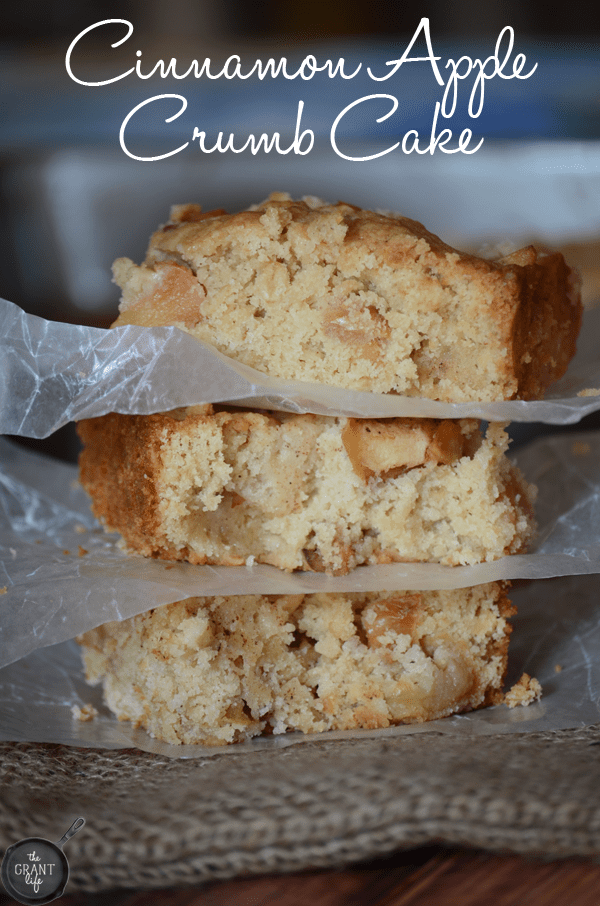 I normally post recipes on Mondays and Tuesdays. I try to. I like to keep a schedule and even I get thrown off when it gets messed up. So this cinnamon apple crumb cake post was suppose to happen yesterday.
But lately, I've been off.
My head is going 1000 miles an hour and I feel like I'm getting no where.
We should be moving to Austin soon. "Should" being the key word.
We found a house, we are just waiting. Always waiting.
I'm also trying to get things organized with the kids while I go to Blog Elevated this weekend. [Thank goodness for grandmas!]
And I'm pretty sure my Crohns is flaring up. From stress.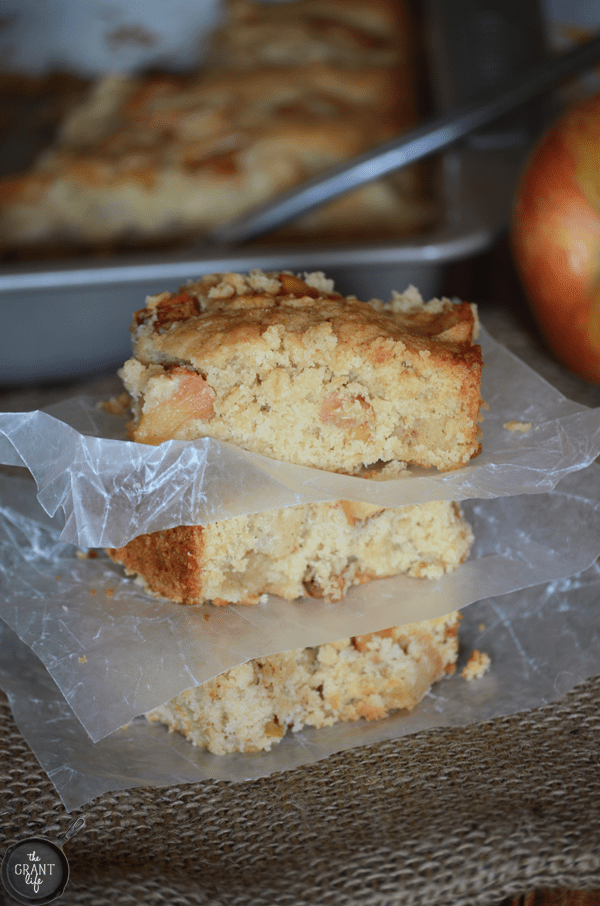 When my stomach hurts, I don't want to eat. I don't want to make new recipes. I honestly want to stay as far away from the kitchen as possible.
I want to curl up in bed and snuggle. All day. I have no energy [probably since I don't want to eat].
That's how I've been feeling lately and it stinks. I want to do things productive. I want to get things done. And I just can't.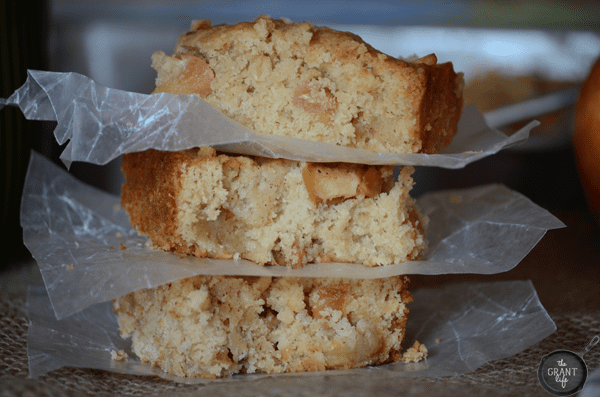 I also hate whining about not feeling good. I just wanted to let yall know I'm not perfect [duh] and I have off days. Way off days.
But look.. crumb cake! Oh sweet, delicious, crumbly cake!
I made this cake late one afternoon with Ryley. And the turkey. He helped too.
Then I ate it for dessert and breakfast the next day.
I realized that sometimes good things happen later in the day. Like said apple cinnamon crumb cake.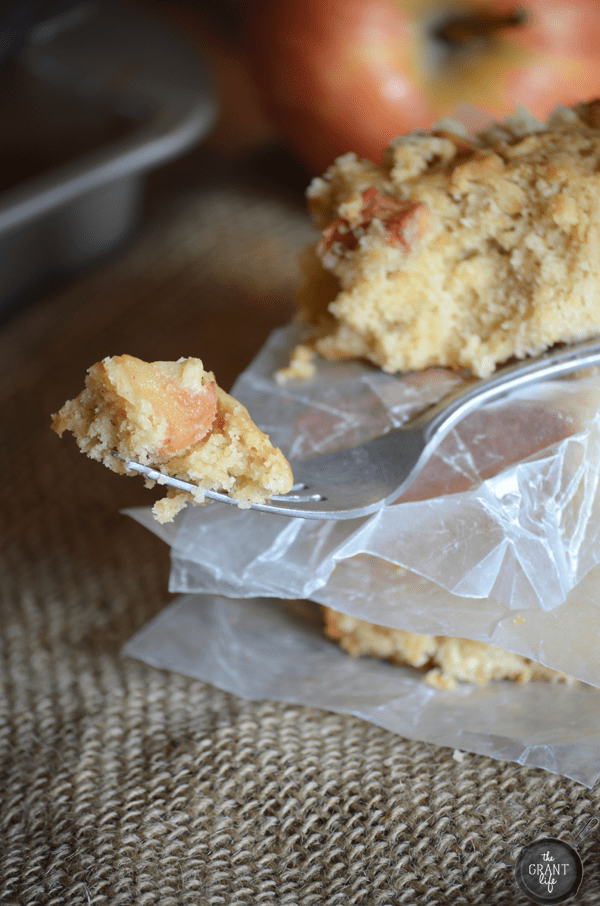 I really love creating new recipes. Love love love. I love food in general but creating new recipes to share is the best.
I'm still trying to manage my love of food and my Crohns disease.
Its a process that I have to take one day at a time.
Today – I choose cinnamon apple crumb cake. And cuddles. Lots and lots of cuddles.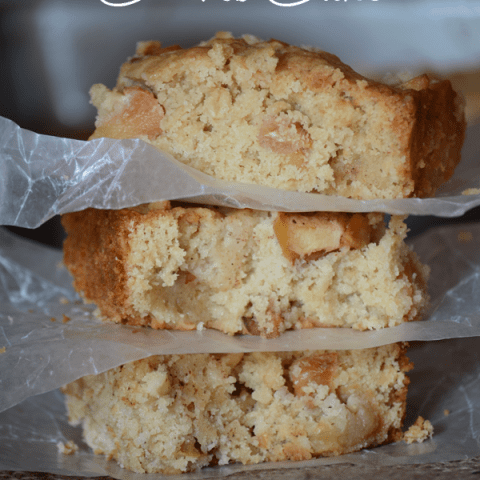 Cinnamon apple crumb cake
Ingredients
1 1/2 cup flour
1 tsp baking powder
3/4 tsp salt
2 sticks of butter, softened
1 cup sugar
1 cup brown sugar, packed
2 eggs
2 tsp vanilla
1 1/4 cup rolled oats
4 medium apples, diced
2 tablespoons of butter, for the apples
2 tablespoons of cinnamon
2 tablespoons of butter, melted
Instructions
Preheat the oven to 350.
In a large skillet, add 2 tablespoon of butter, the cinnamon and the chopped apples. Cook until soft.
Cream the butter and the sugars.
Add the eggs one at a time, beating in between.
Add the vanilla and mix in.
In a separate bowl, mix the flour, baking powder and oats together.
Add the dry ingredients to the wet ones and mix well.
Toss in the apples, reserving some for the top.
Coat the bottom of a baking dish with the additional 2 tablespoons of butter.
Add the batter to the dish and top with the additional apples.
Bake for 35-45 minutes, or until a toothpick comes out clean in the center.
Let cool, slice and enjoy!
Nutrition Information:
Amount Per Serving:
Calories:

5302
Cholesterol:

980mg
Sodium:

2029mg
Carbohydrates:

747g
Fiber:

42g
Sugar:

494g
Protein:

50g
Like this recipe? Be sure to check out: