You get to pick if these cappuccino cream cheese brownies are dessert, or a sweet breakfast!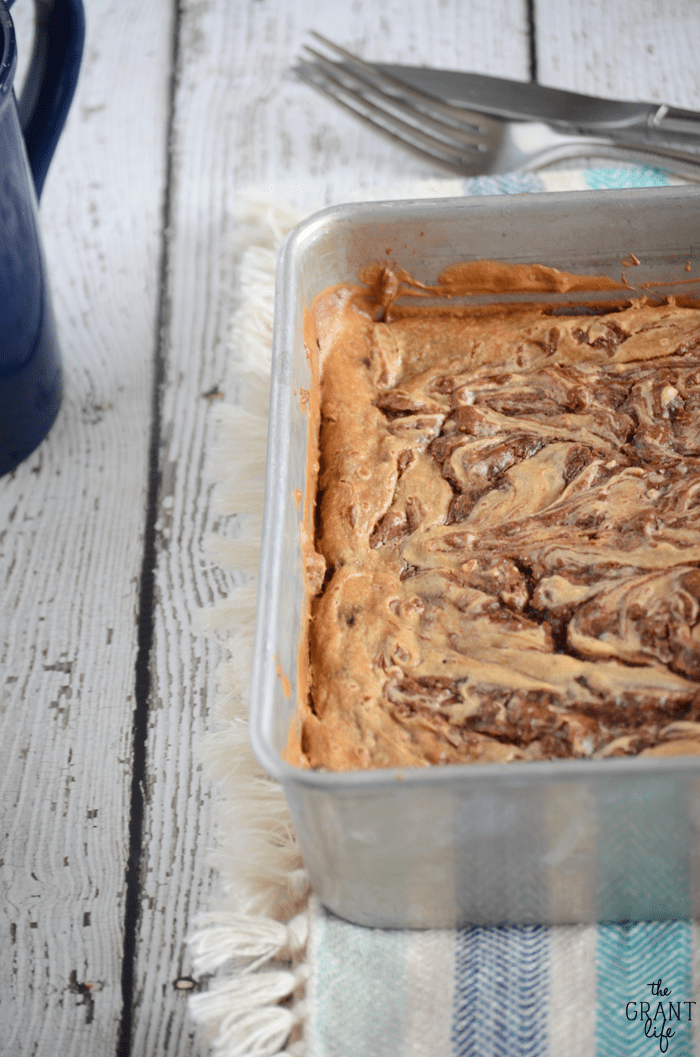 This week has not been the best for my sweet baby girl. On Sunday she got hit in the face with a softball. Tuesday she fell off her bike and bumped up her face pretty good. I think she got bit either by her brother or another kid at school. (Still unclear on that one.) And then this morning when I was trimming her nails, I cut to close to her skin. Or, I cut her skin. (Nothing a Rainbow Dash band aid couldn't fix but still.)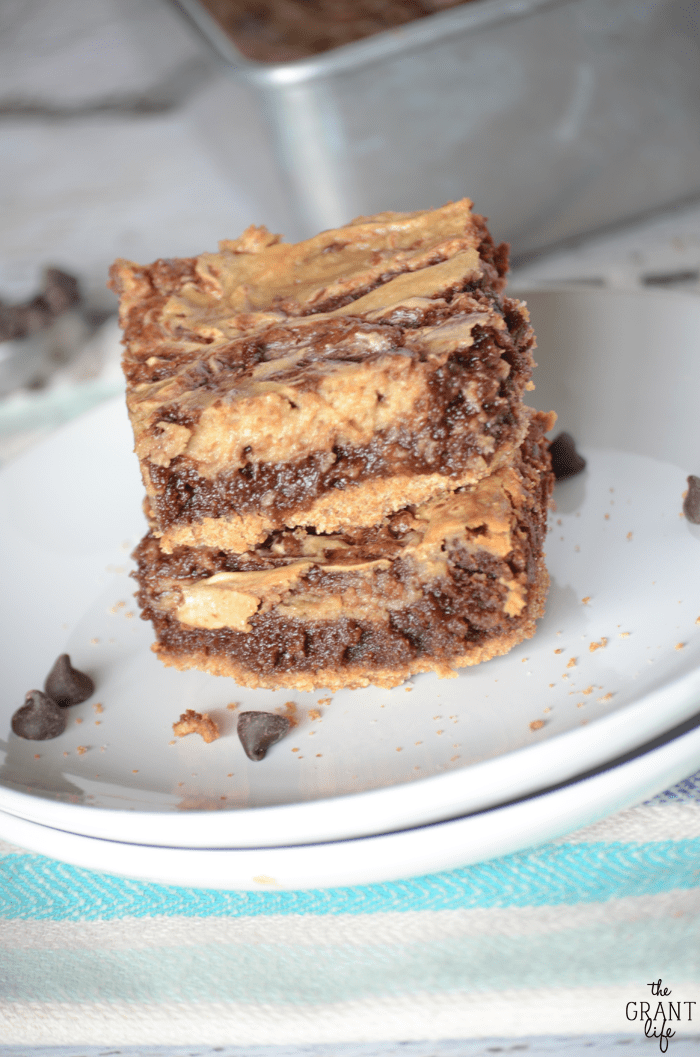 Waaaahh. That's how I feel about the situations. Ryley? She's fine. After she got hit on Sunday, she was ready to go some more. We played outside for a few hours before heading in. It wasn't until the next day that her little shiner appeared under her eye. It's about the size of a dime and she didn't even notice it until I showed her in the mirror. Then she thought it was pretty cool.
Her first battle scar from playing softball. I'm sure it won't be the last either.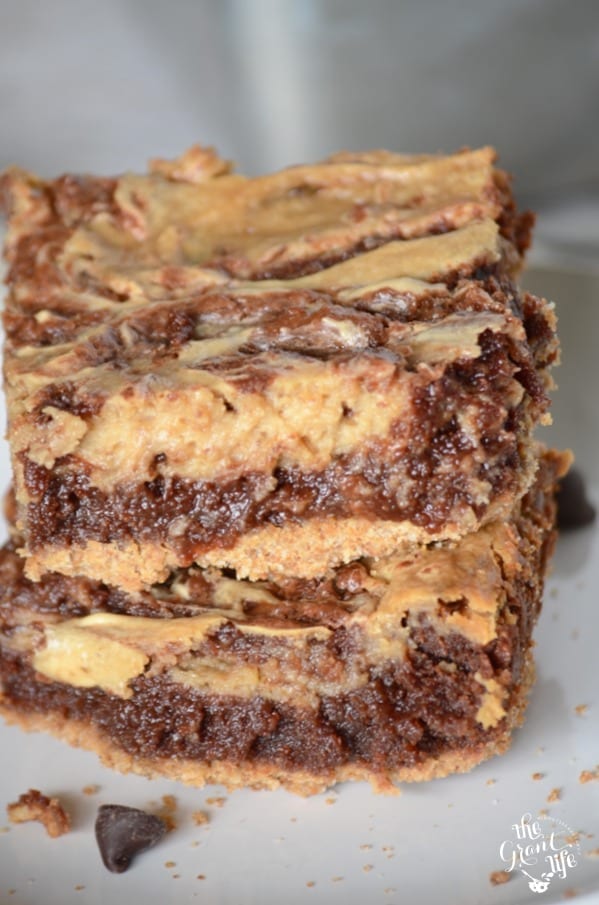 On Tuesday night the kids were riding their bikes up and down the sidewalk with all the kids from the neighborhood. Ryley has mastered two wheels so she just zooms all over the place. I didn't see her fall, but she said she hit something and fell onto her bike. When we picked her up her mouth was bleeding and had a scrap on her chin. We took her inside, had her wash it out and gave her a popsicle to help with the pain.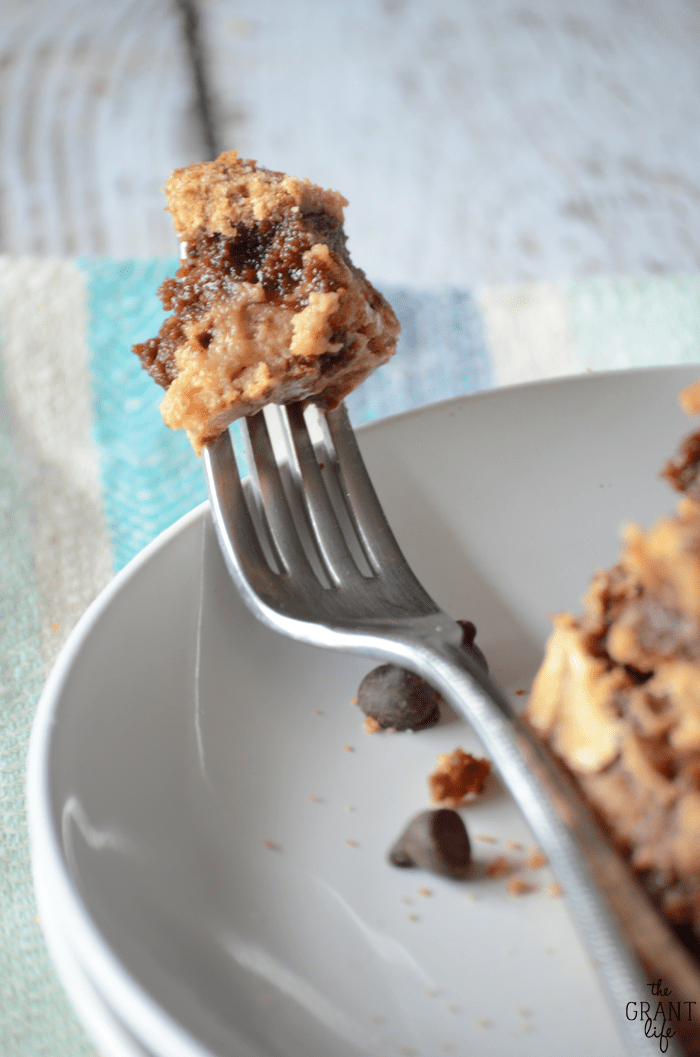 The only thing that worried me was her front teeth. She had a cut above them and they were lose. We have an appointment to see the dentist today, but I'm not sure he can do much since they are baby teeth. They were going to fall out anyways, right?? I keep thinking that but it doesn't make me feel any better.
Ryley on the other hand was super excited to go to school and tell her friends what happened. I dropped her off and I could hear her saying "I'm going to the dentist after school because I fell off my bike."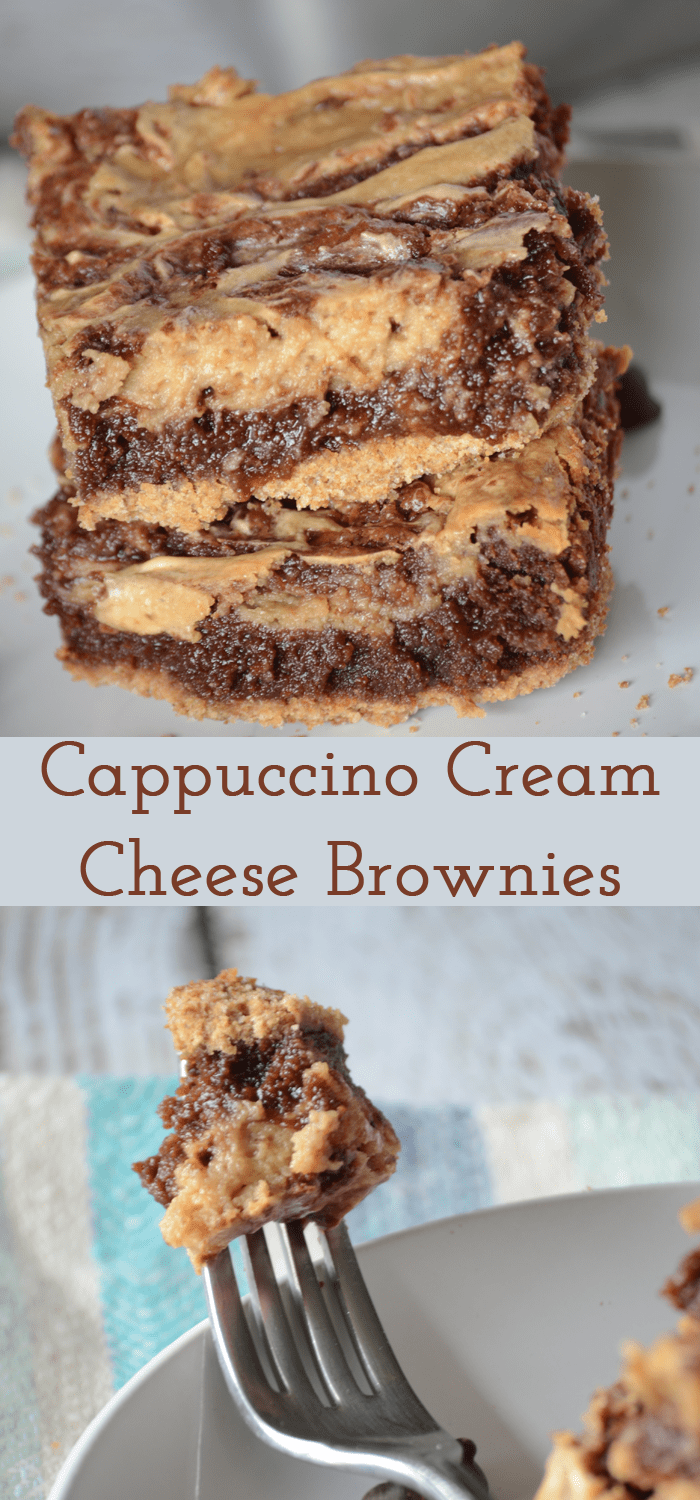 I sent a picture to her grandparents in Michigan after her fall. They suggested that ice cream was probably the best medicine. And I agree. We will probably be making a trip to the grocery store to grab some of her favorites (aka chocolate with chocolate) after the dentist appointment.
I think I need stronger coffee. Or maybe I need brownies with coffee? Like these cappuccino cream cheese brownies. I need to keep these on hand at all times. Just because I need the extra jolt of sugar, chocolate and coffee to keep me on my toes.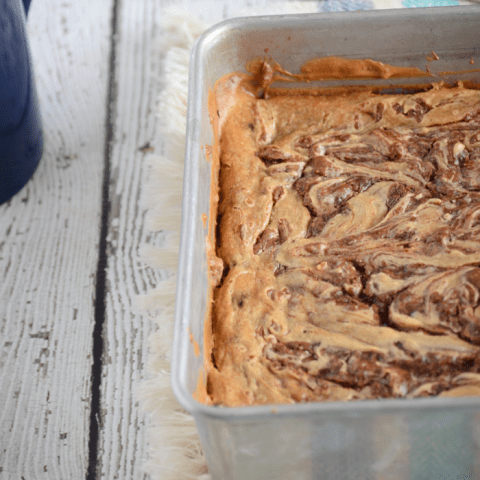 Cappuccino Cream Cheese Brownies
Ingredients
For the crust:
1 1/4 cup crushed graham crackers
1/3 cup of melted butter
1/2 cup sugar
1 cup flour
For the brownies:
1 cup butter
1 cup chocolate chips
2 1/2 cups sugar, divided
1 cup brown sugar, firmly packed
4 large eggs, divided
1 cup flour
1 teaspoon vanilla extract
1/4 teaspoon salt
2 (8 ounce) packages cream cheese, softened
1 tablespoon instant espresso powder
Instructions
Preheat oven to 350 and spray a 13x9 inch pan with cooking spray.
For the crust, combine the melted butter, graham crackers. flour and sugar together. Press into the prepared pan.
For the brownies, start by putting the chocolate and butter together in a microwave safe bowl. Microwave in 30 second intervals, stirring between, until the chocolate is melted a smooth. (About 3 intervals)
Whisk in 1 1/2 cup of the sugar, all the brown sugar, and 2 of the eggs. Add in the flour, vanilla extract and the salt to the mixture. Mix until smooth.
Reserve 1 cup of the brownie mixture. Pour the rest on top of the prepared crust.
In another bowl, beat together the cream cheese, remaining 3/4 cup of sugar, 2 eggs and the espresso powder until smooth.
Spread the cream cheese layer over the brownie layer.
Drop tablespoons of the reserved brownie mixture over the cream cheese layer. Using a butter knife, swirl the mixes to together gently.
Bake for 45 minutes or until a toothpick comes out clean.
Let cool and enjoy!
Like this recipe? Be sure to check out:
And be sure to sign up for our recipe updates! I'll send new recipes right to your inbox!