This light and refreshing California orzo salad can be served hot or cold. Its a great play on the classic pasta salad.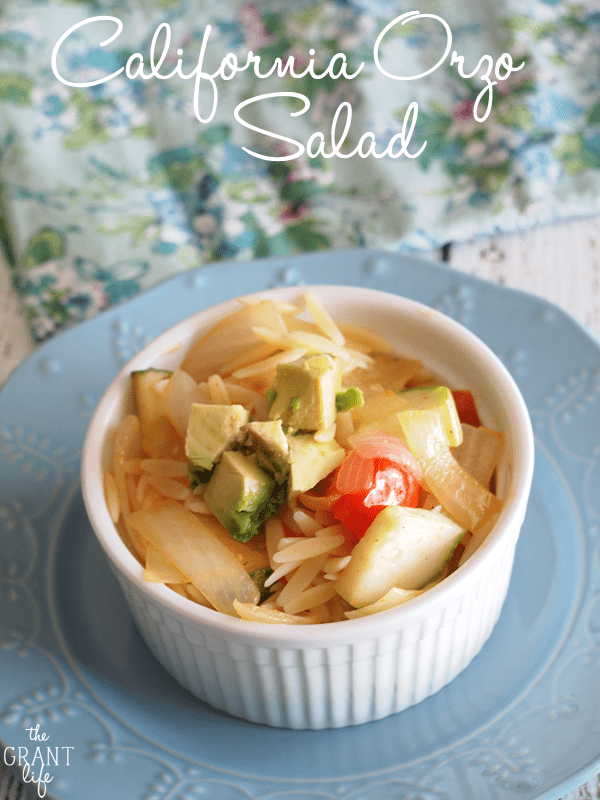 I would say I've never been to California but technically I have. Twice. Both times happened to be when we were flying through to Hawaii. On the first trip we stopped in Oakland and had enough time to walk around outside the airport. It was July and there was a chill in the air! We looked at the mountains around us but headed back in because we were cold. [In July!]
Pssst.. want more recipe ideas? Sign up for our weekly emails to have them sent to your inbox! Plus I have a great printable freebie for you!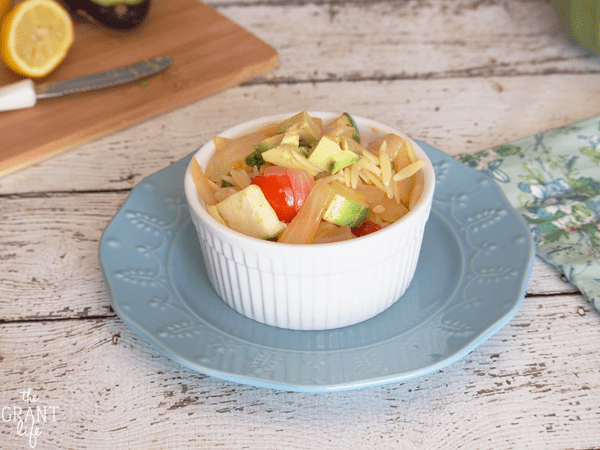 The second time was when I headed over to Hawaii for Spring Break with a friend. We were in college and didn't have tons of money to spend, so we bought the cheapest tickets. Which was a dumb idea. We stayed in the Los Angeles airport overnight! Our flight flew in late one evening and instead of heading straight to the islands, we were stuck there. And everything in the airport was shutting down! We had enough time to buy a few snacks from the magazine place before they closed up shop.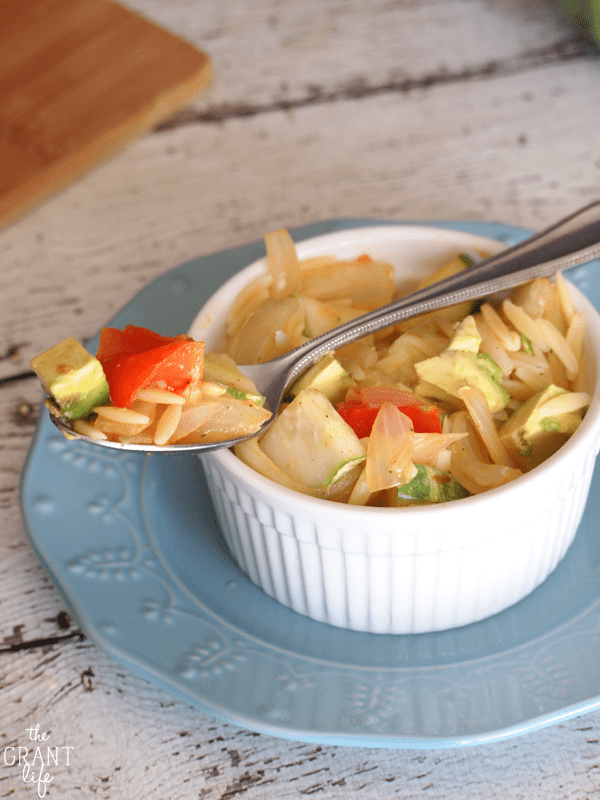 I remember watching Pirates of the Caribbean on my laptop until I passed out in a chair. Surprisingly, it wasn't one of the worse flights I have ever been. [See our Spirit Airlines fiasco.] But being able to relax with ocean views, really makes up for it anyways. This orzo salad is my ode to California and a promise to come back and visit longer.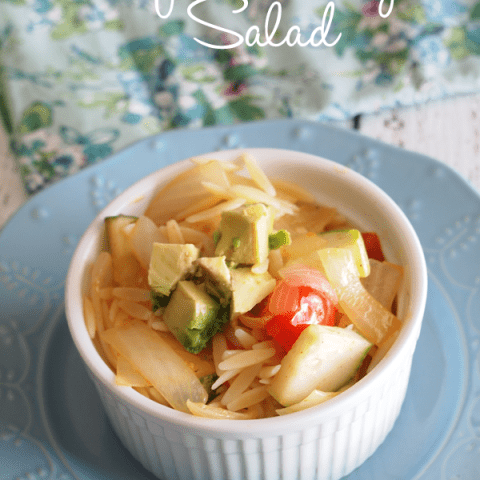 California Orzo Salad
Ingredients
2 cups orzo, cooked
1 small onion, chopped
1 small tomato, chopped
1 small cucumber, chopped
2 tablespoons butter
1 avocado, cubed
juice on one lemon
Instructions
Saute the onion, tomato and cucumber in the 2 tablespoons of butter until tender.
Mix the vegetables and the orzo together.
Top with avocado and the lemon juice.
Serve warm or cold.
Enjoy!
Nutrition Information:
Amount Per Serving:
Calories:

1036
Cholesterol:

61mg
Sodium:

39mg
Carbohydrates:

126g
Fiber:

23g
Sugar:

17g
Protein:

23g
Be sure to check out these other great pasta recipes:
And sign up for our emails to have tasty recipes sent to you! Plus I have a great freebie for YOU!