Serving up a weeks worth of dinner ideas!

Hello friends! I'm back again with another week of recipe ideas for your menu. If it were me I would just write PASTA across the whole week and be done. Because fall = comfort food, right?! And I can eat pasta for every meal of the day. (And I have at times done just that. In the fall of course.) But I don't think most normal people could eat pasta all week. Or cold leftovers from the fridge. But whatevs. Here are some other great ideas for dinner this week.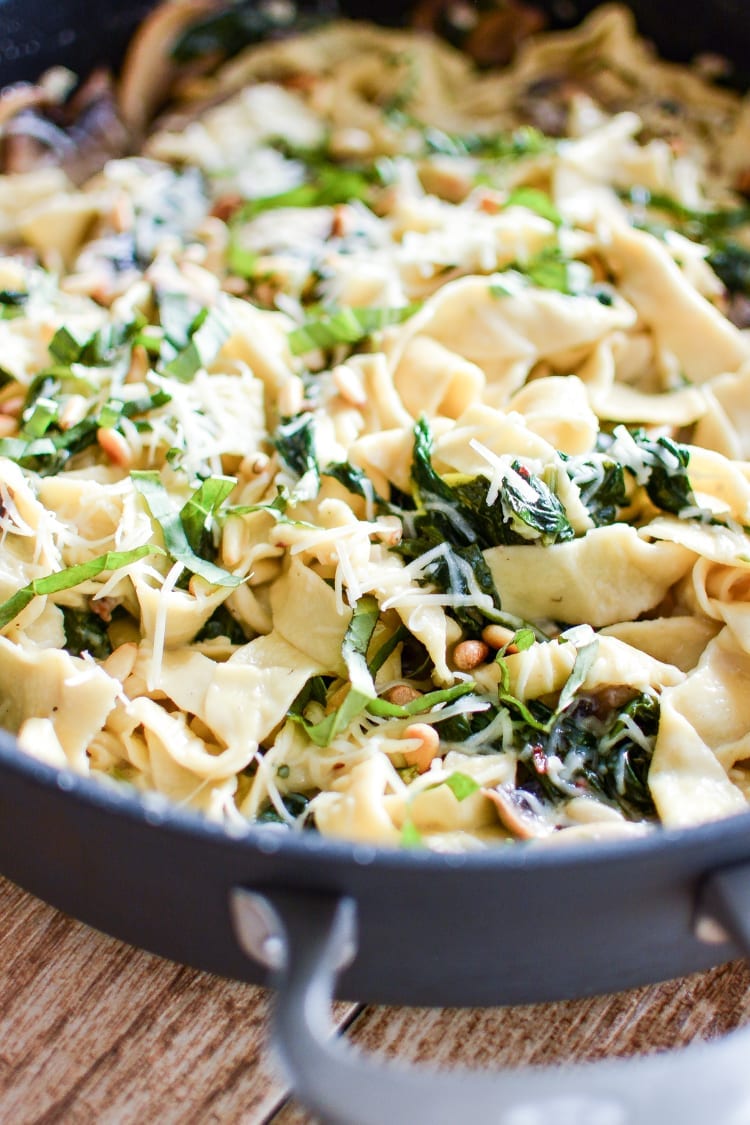 Monday – Mushroom and Spinach Pasta // Ha! Pasta for the win! And this one looks just delicious.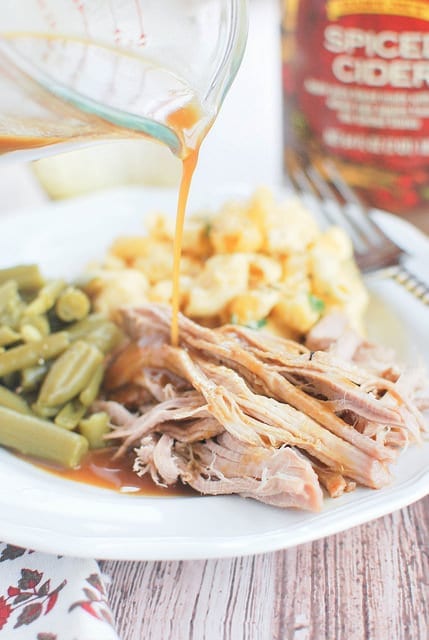 Tuesday – Slow cooker apple cider braised pork // I just love using my slow cooker during the fall. And I can't wait to try THIS!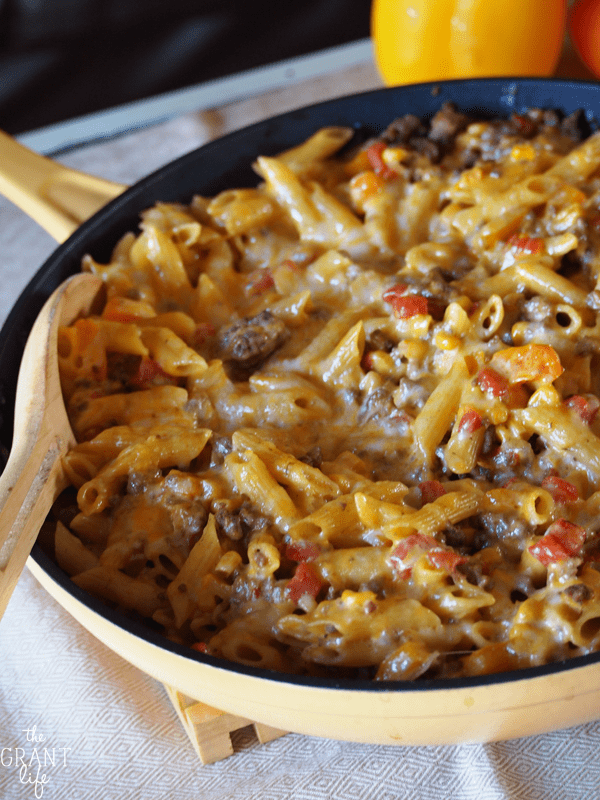 Wednesday – Chipotle pasta skillet // More pasta! And this one is made all in one skillet. Boom!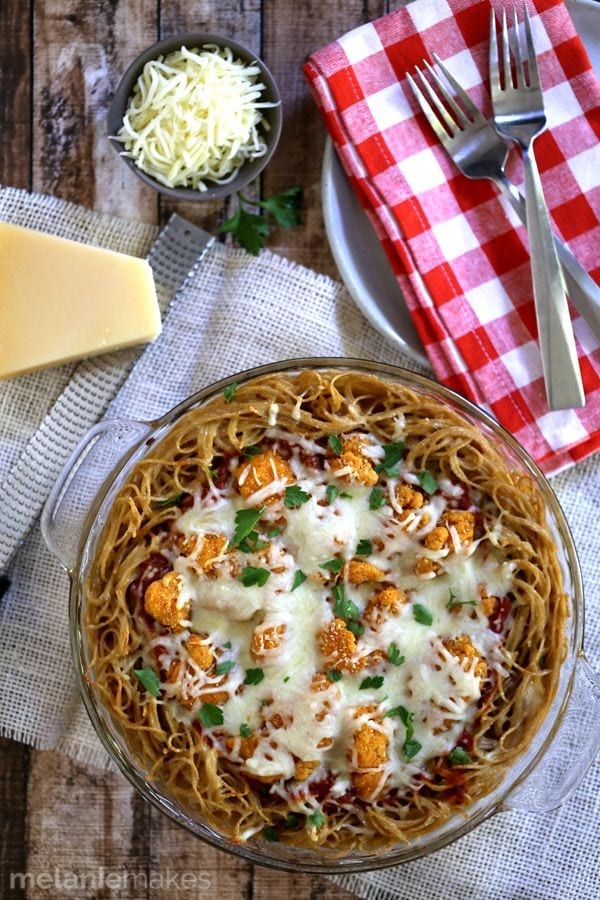 Thursday – Chicken Parmesan spaghetti pie // I'm not saying this week is all about pasta, but this week might be all about pasta.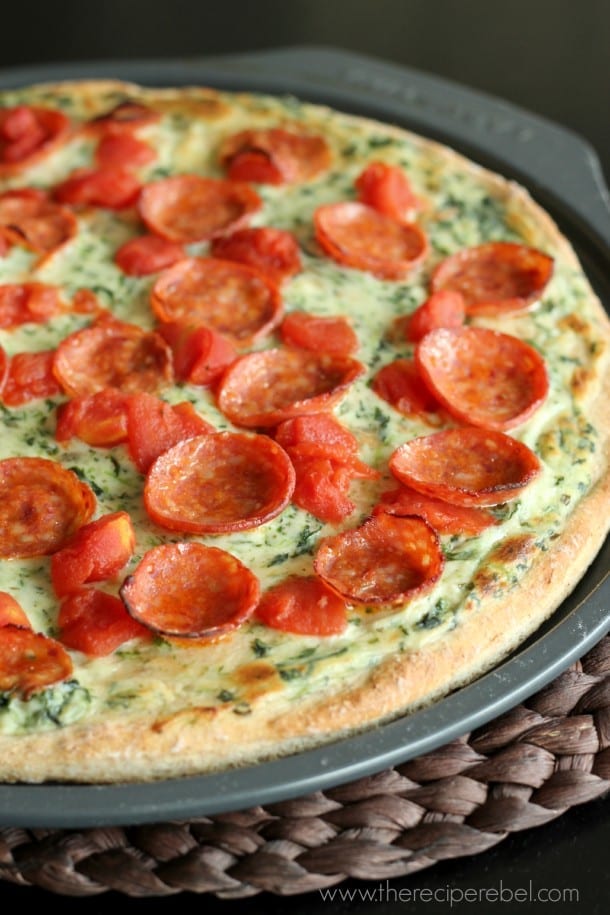 Friday – Pepperoni Florentine pizza // I love love love this recipe! It's something Ryon and I would love and that my kids would try because it's covered in pepperoni. That's a dinner win to me!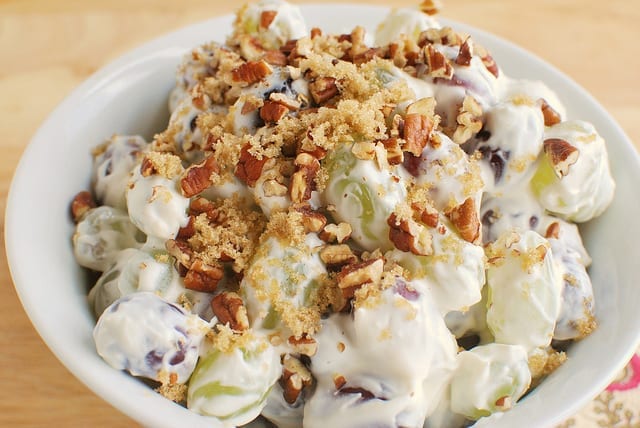 Dessert – Grape salad // Oh my gosh. I've made this before and it's amazing. Just make it asap yall!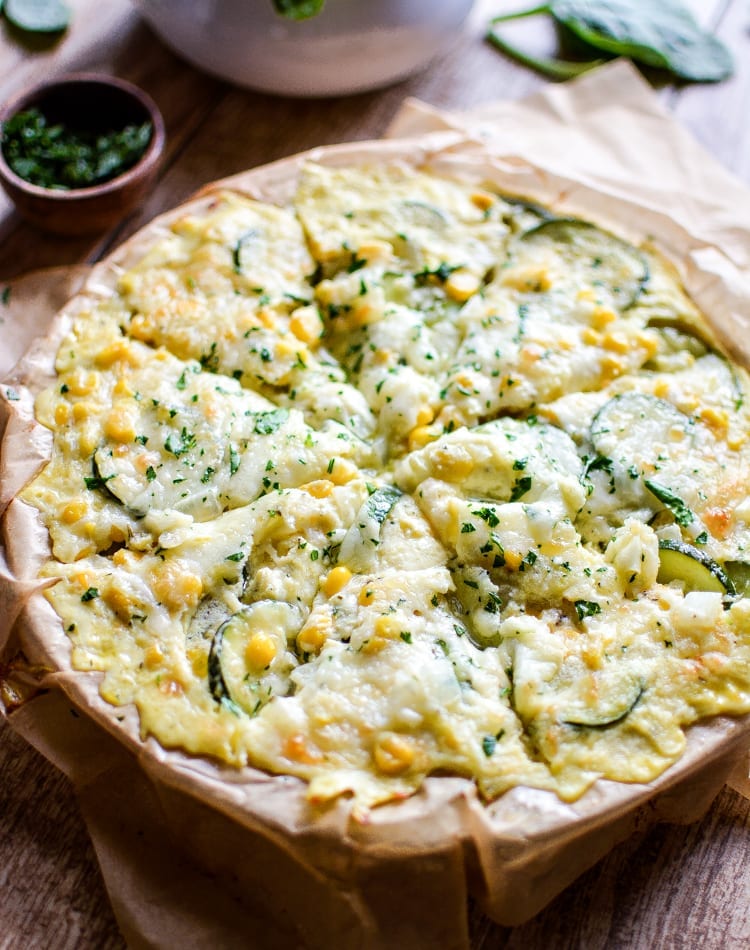 Breakfast – Crustless corn and zucchini quiche // It would be ok if I woke up to this in the morning.
That's all for this week! Sign up below so that I can deliver more menu ideas and fresh hot recipes right to your inbox!