Looking for menu inspiration? We've got you covered!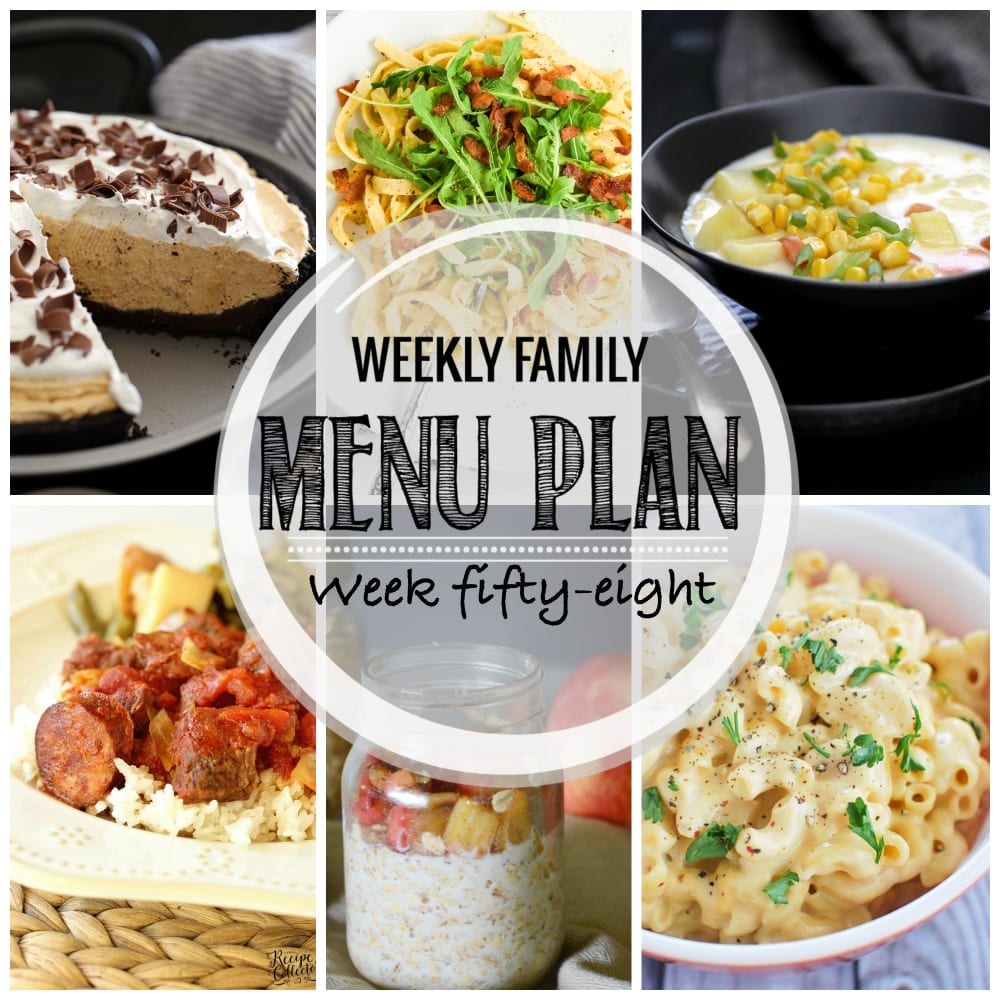 Hello friend! The past few mornings it has been so nice out here! I go to let the dogs out every morning around 6 and I normally watch them from inside. I peek out the back windows to watch them because it's so muggy. Even at 6 in the morning! The past few mornings I have opened the door and walked out with them because it has been so cool. IT IS AWESOME! One morning the kids even had to wear (light) jackets to school because it was 58 out. There is nothing better then a cool crisp morning!
Of course by the afternoon its at least 85 degrees and humid. Some days it gets hotter. I remember the day it was 58 degrees out I was so excited. I told myself "Self, it's going to be such a nice day out today! You may even get to wear jeans!" (Because wearing jeans rarely happens in South Texas.) Yea. Totally not the case. By the time I got home from dropping the kids it was already 75 out. In the matter of an hour! Needless to say I did not wear jeans long that day.
Regardless of the weather situation I am still craving fall comfort foods. Soups, pastas, casseroles, crock pot meals. I want it all! This week I am craving:
Main dish – Southwest crock pot stuffed peppers
Main dish – Potato corn chowder soup
Main dish – Slow cooker sauce piquante
Main dish – Butternut squash pasta
Side – Slow cooker three cheese mac and cheese
Dessert – Black bottom no bake pumpkin cheesecake pie
Snack/Appetizer – Southwestern bean and cheese dip
Breakfast – Apple pie overnight oats
And your free >>grocery list<< with all the ingredients for this weeks menu!