Looking for dinner ideas for the week? We've got you covered!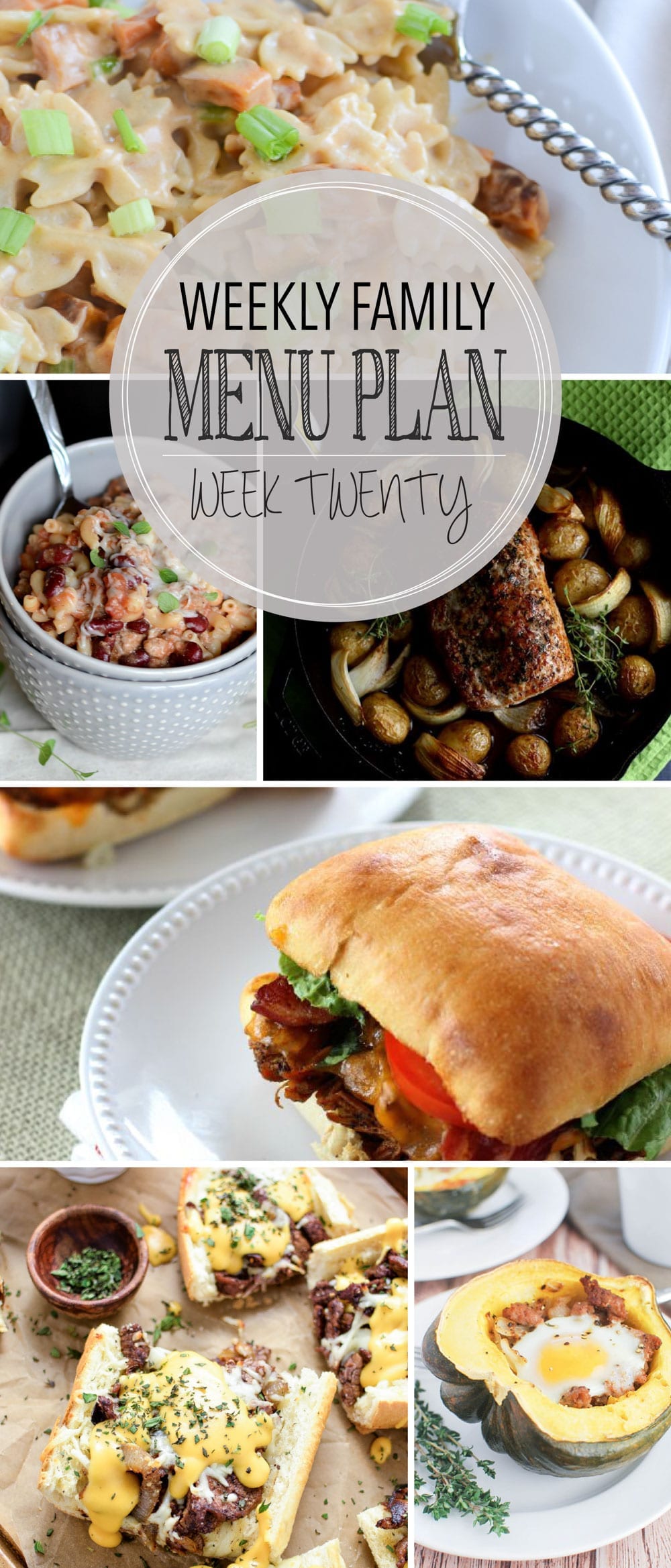 Hey yall! Are you still in a holiday hangover? I feel like I'm just able to see clearly after Christmas, Ryon's birthday and New years. Yup, my hubby's birthday is right between the two holidays. Which is cool with me – just means making one more dessert and grabbing an extra gift or two. (This year I finally broke down and bought him some Sperrys. He has been asking for them.. well.. probably since we've got married. You're welcome husband. I listen.)
Now I am in planning mood. I took last week off to try and work on an editorial calendar for the site. And a few other things. And since I'm a procrastinator – I just started all that tonight. Yay me!
But it's FINALLY starting feel like winter down here. It's been in the 40s all weekend and hasn't stopped raining. I keep telling Ryon I would much rather have the snow then rain but since we live in South Texas, we get cold, miserable, diagonal rain. Which, if you were wondering, is perfect soup and cupcake making weather. But I digress. Here are some cold weather menu ideas to keep you warm this week!
Monday – Roasted sweet potato pasta // Pasta? I'm there. Pasta with sweet potatoes? I'm there before it even cools off.
Tuesday – One pot chili mac and cheese // Comfort food all in one pot? Yes! Covered in cheese? DOUBLE YES!
Wednesday – Thyme crusted pork roast // I love love love using fresh herbs in meals! And this pork roast is also covered in a caramel sauce. Win!
Thursday – Slow cooker balsamic chicken sandwiches // I love my slow cooker this time of year. It makes the whole house smell fantastic! I bet these balsamic chicken sandwiches would fill the house and make me hungry all day!
Friday – Philly cheesecake French bread pizza // I love the classic Philly.. so put it on top of a French bread pizza and I am one happy girl!
Dessert – French vanilla silk pie // I dream about this pie. It's so creamy and NO BAKE! Oh yea.
Breakfast – Breakfast stuffed acorn squash // How awesome would this be for breakfast on a cold morning?? (Answer – SOOO awesome!)