Bypass the chocolate in favor of this no bake French vanilla silk pie!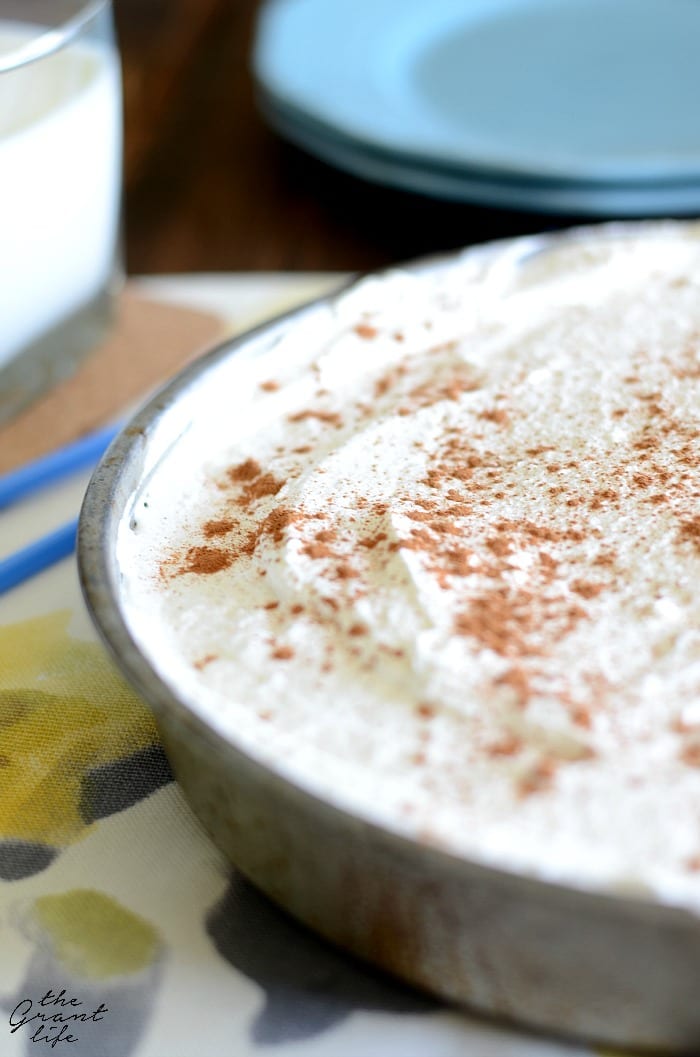 Hey friends! The Grants are officially back in Texas. Well, we were officially back in Texas yesterday but we went straight to bed so that doesn't count. We made a quick trip up to Michigan to celebrate my in-laws 35th anniversary. It was suppose to be a surprise but a few days before my husband spilled the beans. I thought it was going to be the kids.
Nope. It was my grown man child.
Hey there – would you like a free dessert ebook? I knew you would! Sign up below and grab it today!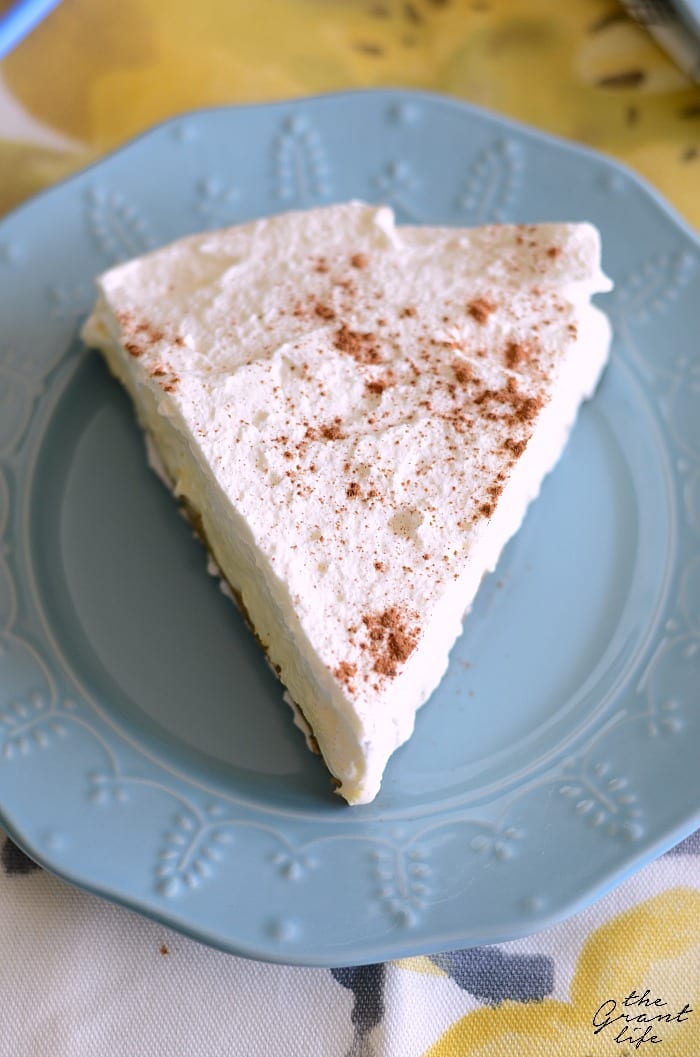 I don't know if I've mentioned it before but I am pretty blessed to have amazing in-laws. From the time Ryon and I started dating they have always been so kind and welcoming. I remember when I was over at their house when for one of the first times and I asked if I could get something to drink. Ryon's dad said "Yes and please don't ask again. You are welcome to anything in the fridge."
That's just how they are – you are family from the get go. Family has free range of the fridge and that included me from very early on.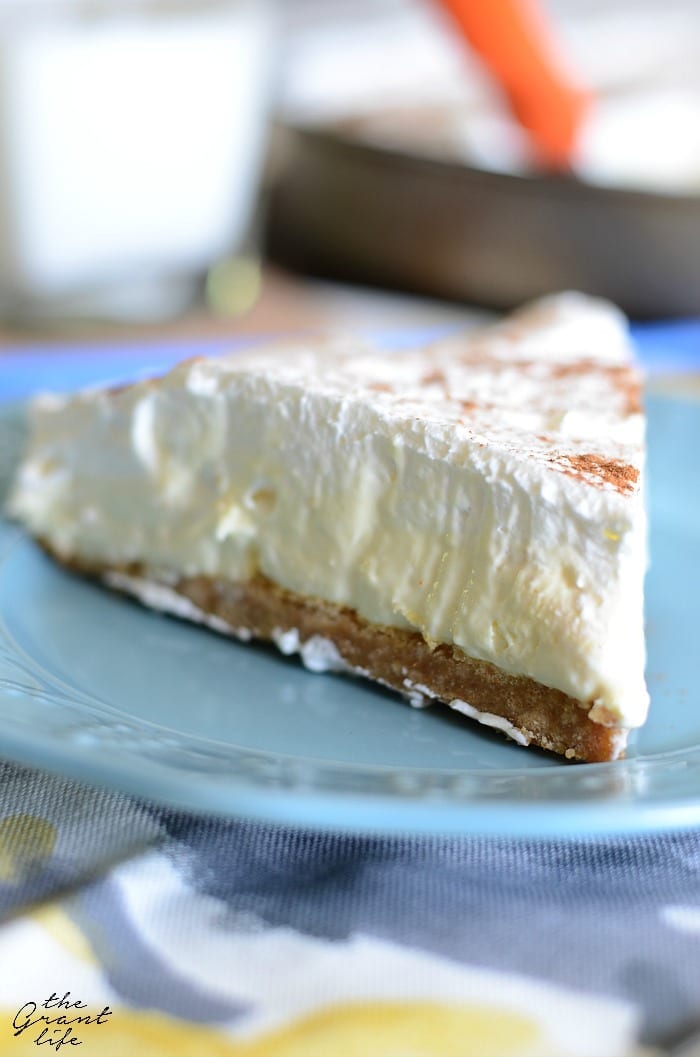 Ryon's family is one of the reasons I knew I wanted to marry him. He has such great parents, but his brothers, sister, cousins, grandparents, aunts and uncles are all just darn good people too. We spent a lot of time with his family when we first moved up there and they quickly became friends. I text or talk to at least one Grant family member a day.
Growing up my family was pretty small. I was one of 4 grand kids on my moms side and one of seven of my dads side. And we all lived so far apart from each other. Ryon is one of 13 grand kids and everyone lives within an hour or two of each other. It's pretty awesome.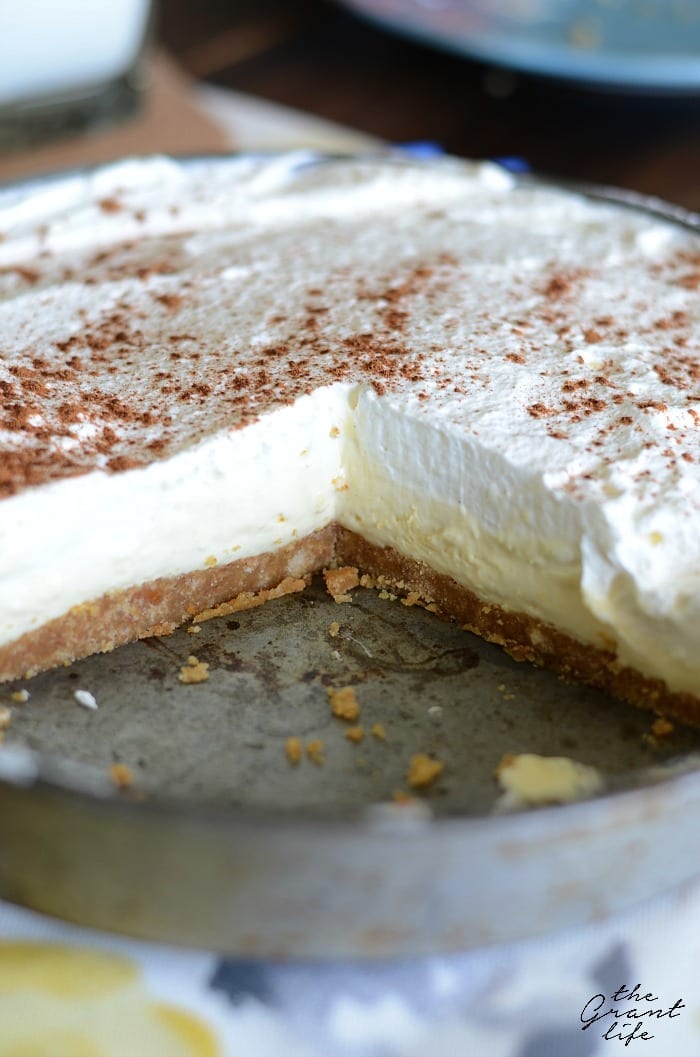 My only regret for our trip was that it was before Thanksgiving. (We had looked at tickets to go back for the holiday but they were outrageous.) I love getting together with his family on Thanksgiving. It's one big party with tons of good food. Grandma's sage dressing. Green bean casserole. Potato loaf. It's all SO delicious.
Good food with a side of amazing family? Yup. That's my kind of Thanksgiving!
And yes, I would totally bring this pie to dinner. It's like the classic French silk pie that we normally have at Thanksgiving but VANILLA! Which I know – doesn't sound like it would be as good but yall. IT IS. I actually gave away half of the pie to some friends because I was half a pie away from eating it all.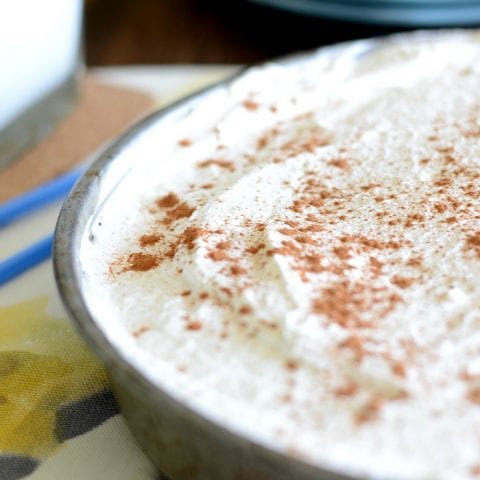 French vanilla silk pie
Ingredients
2 cups graham cracker crumbs
1 stick of butter, melted
1/3 cup of sugar
1/2 block of cream cheese, softened
2 cups cool whip or homemade whipped cream
1/2 can of sweetened condensed milk, 7 ounces
1 package French vanilla pudding mix
2 cups milk
Instructions
Mix together the graham cracker crumbs, melted butter and sugar until combined. Press the mixture into a lightly greased pie pan. Place in the fridge or freezer to firm up.
Beat together the cream cheese and the sweetened condensed milk until smooth.
In a separate bowl beat together the pudding and milk for 2-3 minutes.
Fold in the pudding into the cream cheese mixture then fold in 1 cup of the cool whip.
Spread into chilled pie crust.
Top with remaining 1 cup whipped cream. Keep in fridge until ready to serve. Slice with a warm knife.
Enjoy!
Don't forget to grab your free family desserts ebook!
Like this recipe? Be sure to check out: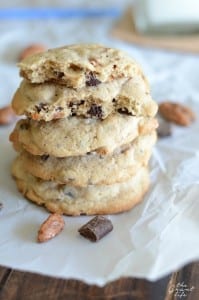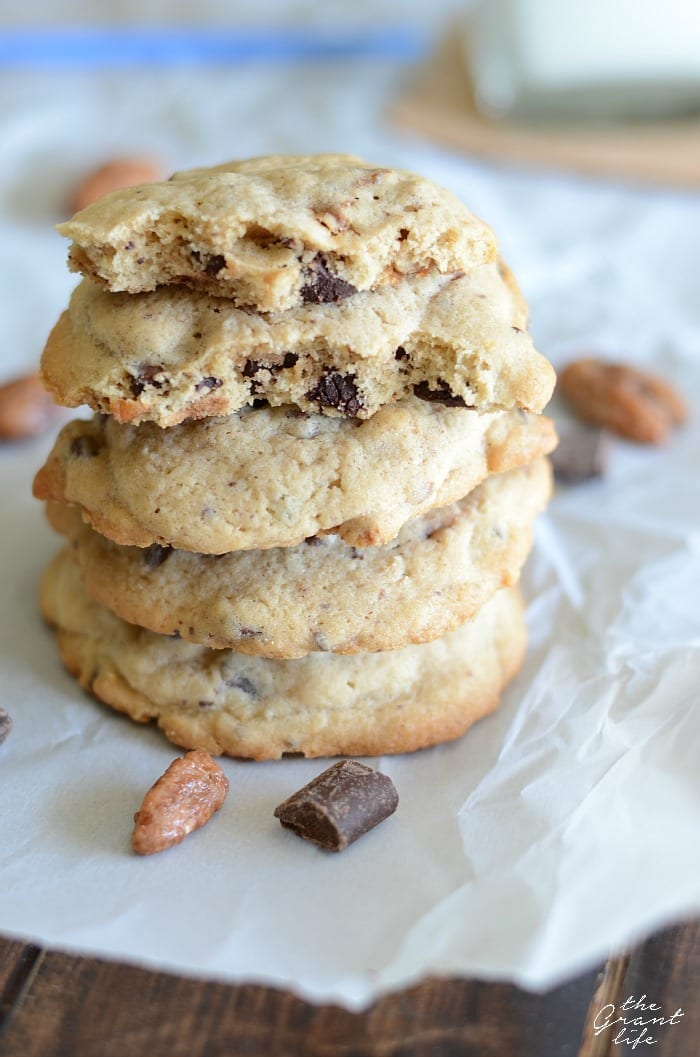 Pecan praline chocolate chip cookies