This spiced apple cider sangria just may be the perfect fall drink!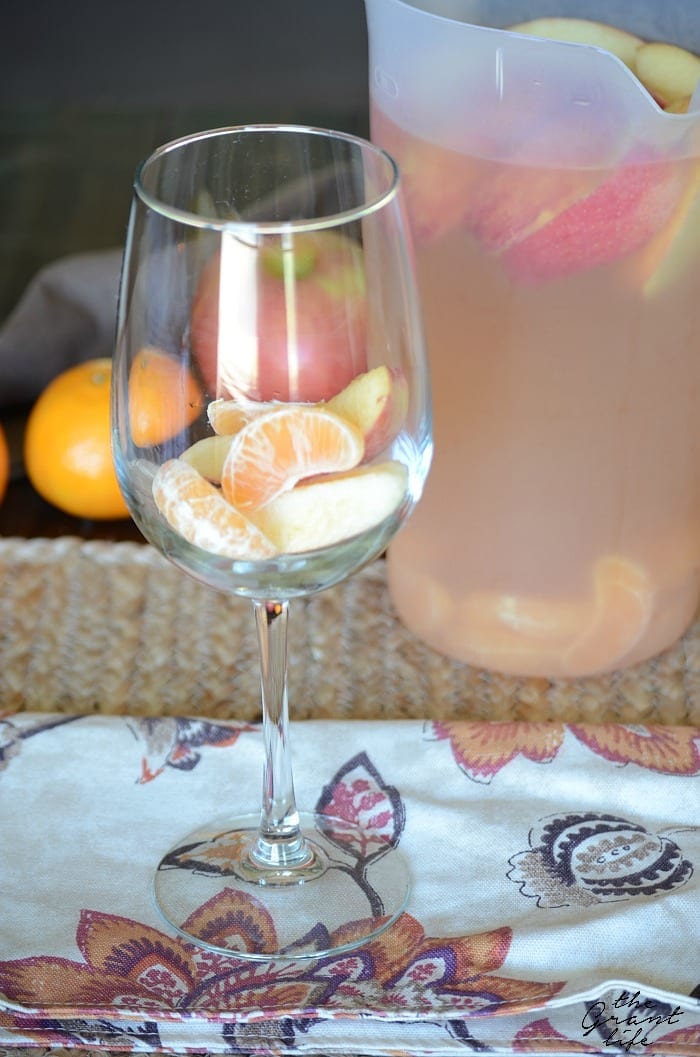 Yall! We are thisclose to Thanksgiving! I can almost taste the green bean casserole, can't you?? We are having it at my parents this year and I'm super excited! Two reasons – first, it's not at my house. Which means I don't have to clean and make it look like two kids don't destroy it daily. (I will help my mom clean though so I don't get a total free pass.) And second, it means my mom is doing the turkey and I get to do the sides!
Yessss! I love me some turkey but the sides are the best part of the meal. Let's be real.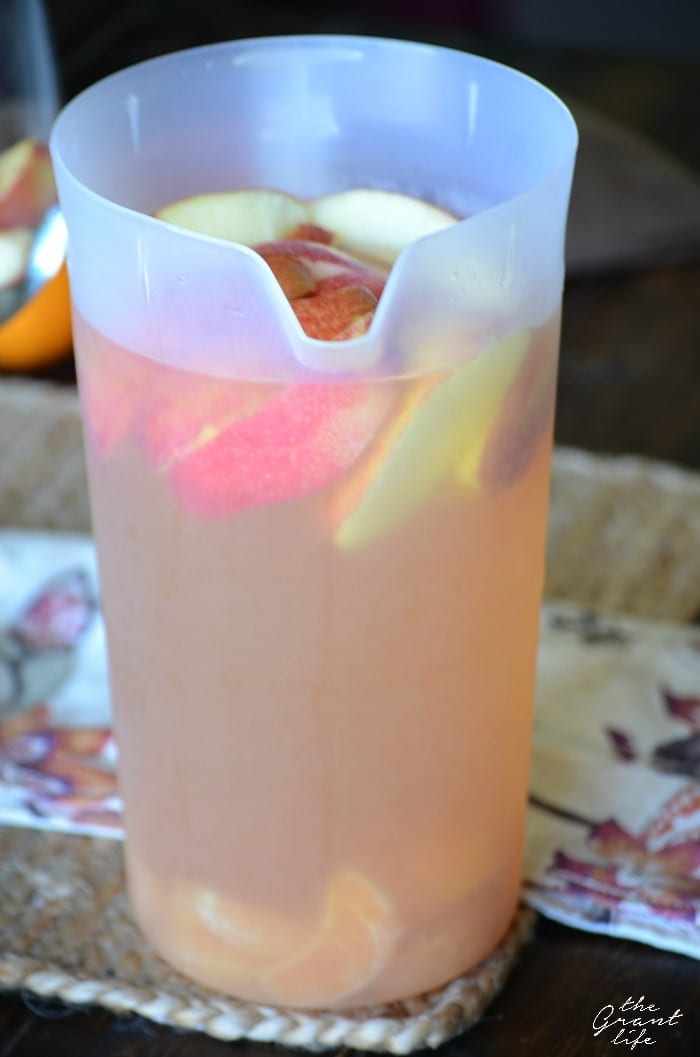 Grandma's sage dressing, green bean casserole, homemade yeast rolls, sweet potato casserole, cranberry dressing. Just to name a few of the sides we will be having this year. I already have a HUGE list of things I need to grab before Thursday so I'm not one of those crazy people at the grocery store ON thanksgiving.
Can you guess where I will go to get all my thanksgiving fixin's? Yup! You guessed it – HEB!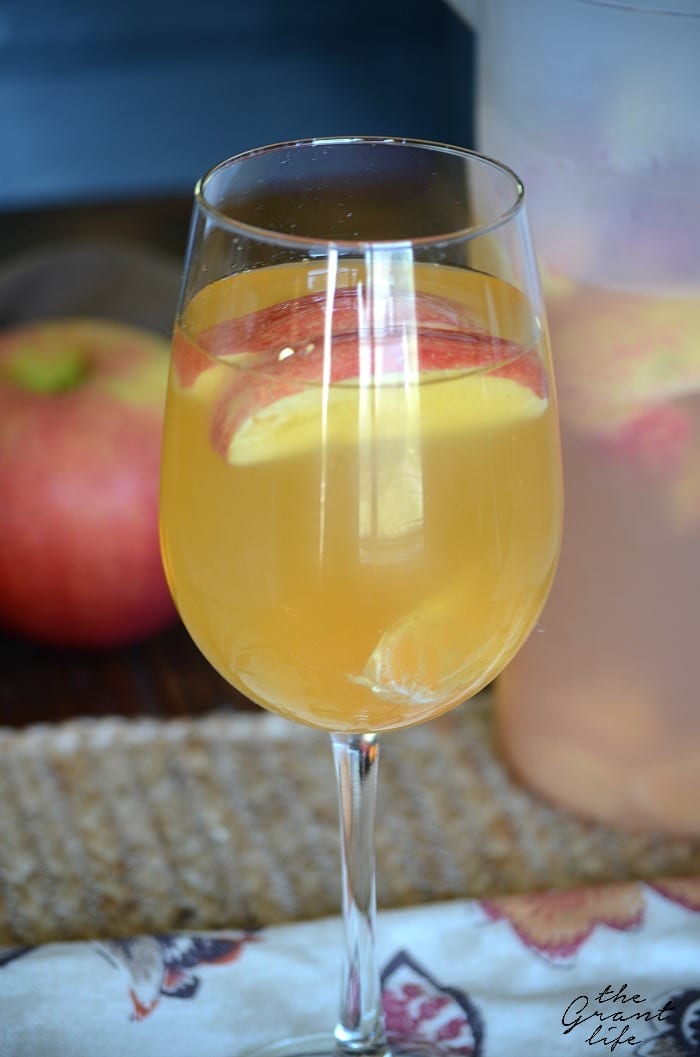 Quick fun fact of the day – my very first job was a bagger at HEB. I helped customers packed their groceries and unload them to their cars. I also have a couple really close friends that are store directors around town. And there is one literally .5 miles from my house. So yes, my loyalty to HEB runs deeeeeep.
Plus when there is a holiday coming up they always have the best seasonal products. AND they set them out where you can find them. I love that all the spices, potatoes, sauces and such are all right where I can grab them and go. No searching for french fried onions at the last minute.
They sent me a box full of their latest thanksgiving Primo pick themed goodies and it had a gallon of spiced apple cider in there. Umm.. yes, please! I used it to make this super easy spiced apple cider sangria (which is a fancy word for wine and fruit!). And you better believe I will be making a huge pitcher for thanksgiving!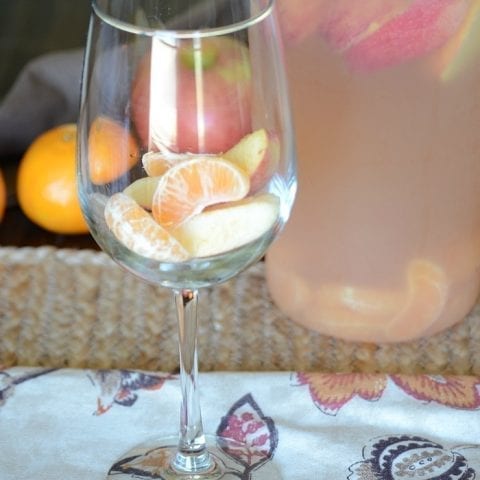 Spiced apple cider sangria
Ingredients
3 cups white wine (table wine, moscato or similar)
5 cups spiced apple cider
2 apples, sliced
2 oranges, peeled
Instructions
Combine all ingredients in a large pitcher.
Allow to sit for at least an hour so the flavors mix together.
Enjoy!