Yesterday was the first official day of Spring! I would have liked to start transplanting our little seedlings [that we started in K-cups!] but Ryley was sick. Pukey sick. So we stayed inside and watched movies with a bucket close by. She just wanted to be curled up in my lap and I was ok with that. Transplanting can wait. Everything is ready when my little lady feels better. Until then, I've put together a list of my must have garden tools to tide me over.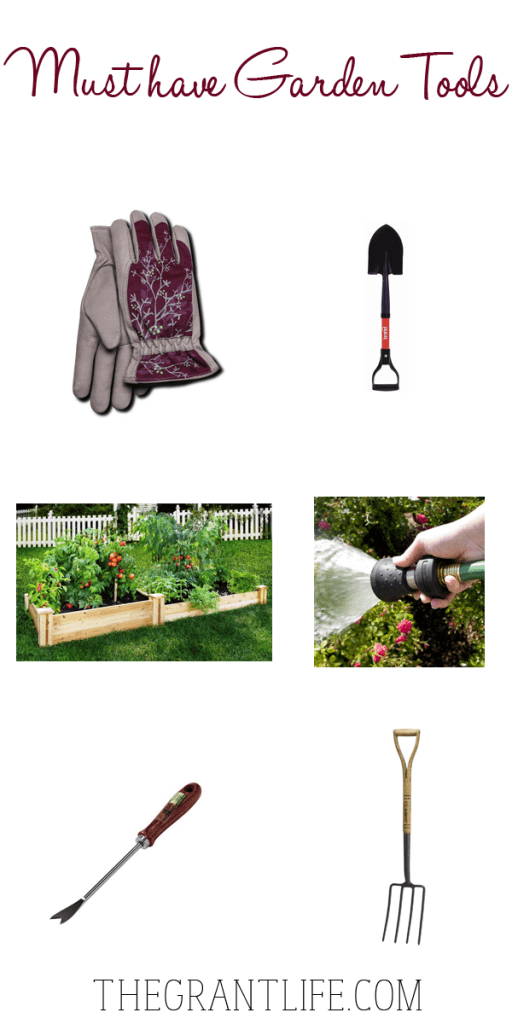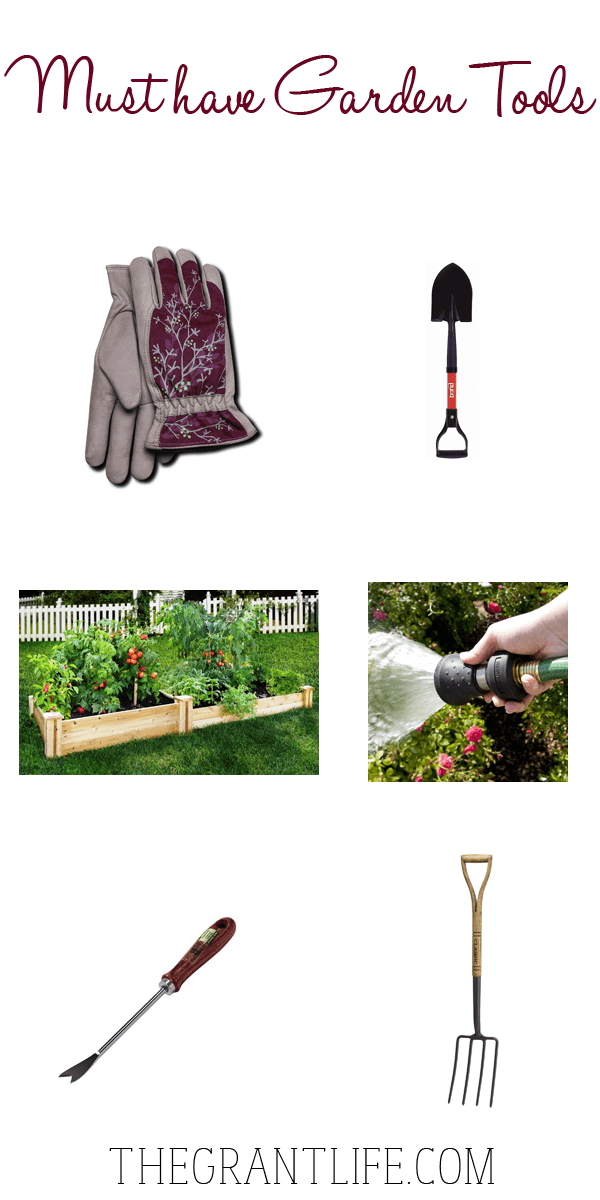 *Some links are affiliate links which means I will get a small portion back at no cost to you. Things like this help me maintain this blog! Full disclosure here.
Raised Garden Bed // We have two homemade raised beds that we built out of old pallets. If you are able to get your hands on some free wood – do it! If not, then a raised garden bed would work great. [And I would only suggest a raised bed if you don't want to plant directly in the ground. Our soil down here is for the birds, so we have beds.]
Leather Garden Gloves // Good leather gloves can not be beat!
Garden Trowel // I think I spent more on my garden trowel then any other tool in my garden arsenal. I had two break on me and I was done with the cheapie trowels. Make sure to grab one that will be able to take a beating.
Hand Weeder // One of my Facebook fans suggested one of these little guys. I don't have one yet since I haven't transplanted my seedlings, but I'll be buying one soon. And a good sturdy one like my trowel.
Round Point Shovel // I have a short handled on like this and love it! Its just so handy and easy to carry around.
Water Hose Nozzle // You don't want to attack your plants with a harsh watering. Get a water hose nozzle that has different settings so you can water without overpowering them.
Pitch Fork // Do you compost? We just started a few months ago and its been.. interesting. Its kinda cool to be able to throw all your food scraps in the backyard though. We built a ridiculously simple compost out of pallets and chicken wire. It works great. We use a fork to toss it every now and then so that it decomposes like it should. Its fun. I use this garden fork and I feel like I'm from the wild west.
What else would you add to the list?
Be sure to check out these other gardening posts:
Or sign up for our emails!