One day my friend asked me if I had ever tried brownie brittle. Intrigued, I said no, but tell me more. She said its an easy homemade recipe where instead of thick, gooey brownies you get thin, crisp brownies. Like the outside edge of regular brownies, but a whole cookie sheet of them. Since the crispy part is my favorite, I knew I had to make it soon. I also happened to have my favorite Andes mint in the fridge so I put two and two together and bam! Mint brownie brittle. Or brownie bark.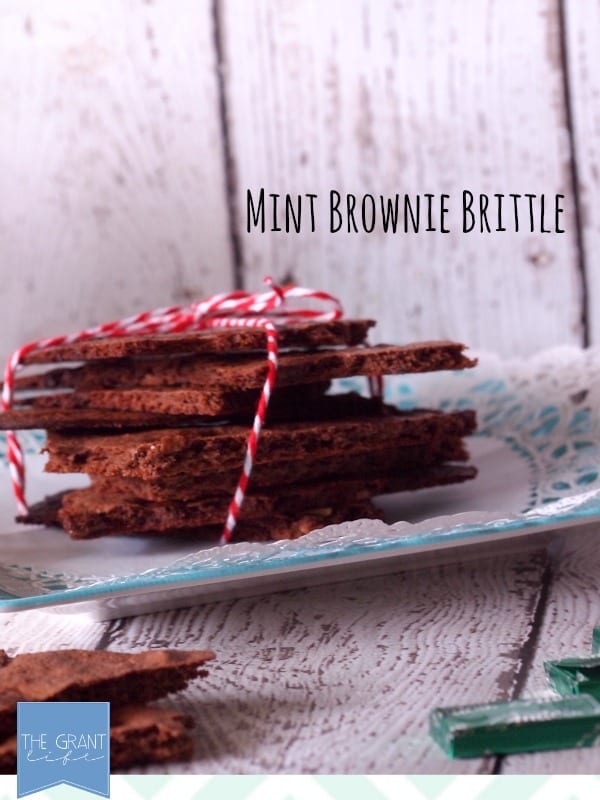 To make this mint brownie brittle, I used the basic brownie recipe from Love Bakes Good Cakes and tweaked it a bit. Instead of vanilla, I used mint extract and added chunks of Andes mints on top. Other then that I followed the recipe exactly. Which was a good idea, because these came out so good!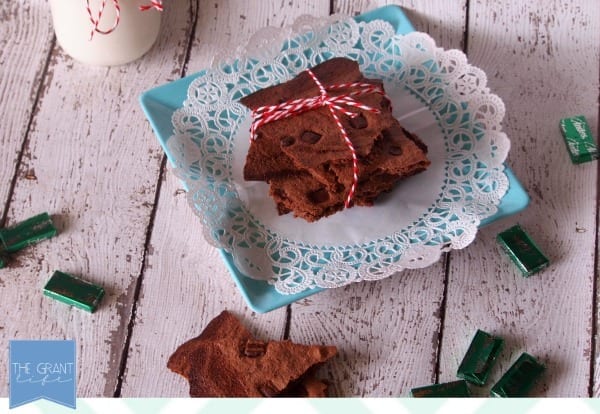 Following the basic brownie recipe, I then spread the brownie mix thinly onto a greased cookie sheet. I chopped the Andes mints and then added them to the top of the brownie mix before baking it for about 15 minutes. I could smell it in the oven cooking and I could barely wait for it to be done!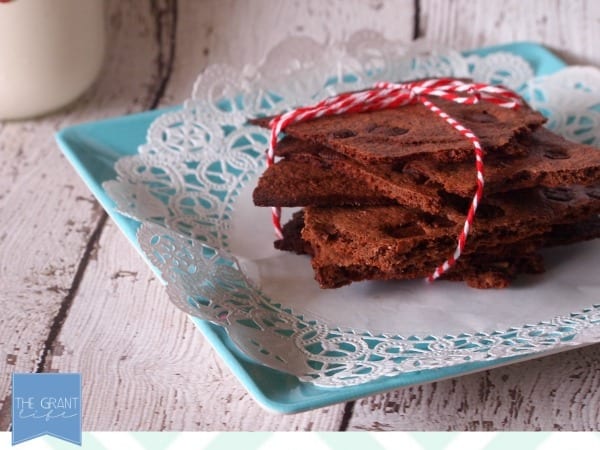 I let the brittle cool for an hour and then I broke it into pieces. And of course I taste tested it. Oh my. Brownie brittle is ahhh-mazing. And then I added a scoop of ice cream to warm the mint brownie brittle and it was heaven. Heaven I tell you! And if you have any left over then it will also make a perfect gift for the holidays. Mine didn't last through the night so if you do plan on giving it as a gift then make a double [or triple] batch.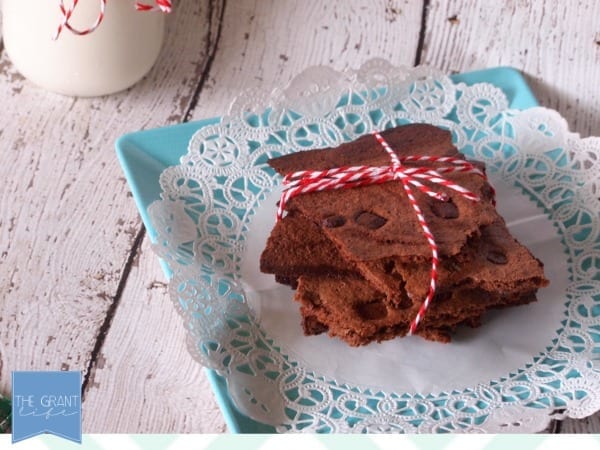 So to recap – brownie brittle is amazing, easy to make and would make a great easy homemade gift. I don't think it gets much better then that yall! And to thank my friend for introducing me to brownie brittle, I totally left her some in her mailbox. Not to brag, but its probably one of the best edible mail she ever received. [Ill have to double check that but Im pretty sure its true.]
Want more easy homemade recipes? Check out: