Last year we lived in a small townhouse and I wasnt able to decorate much for the holidays.  We had a small tree and a few other minor things but our new house is big and perfect for decorating!  Of course our gorgeous mantel is the first place that I start.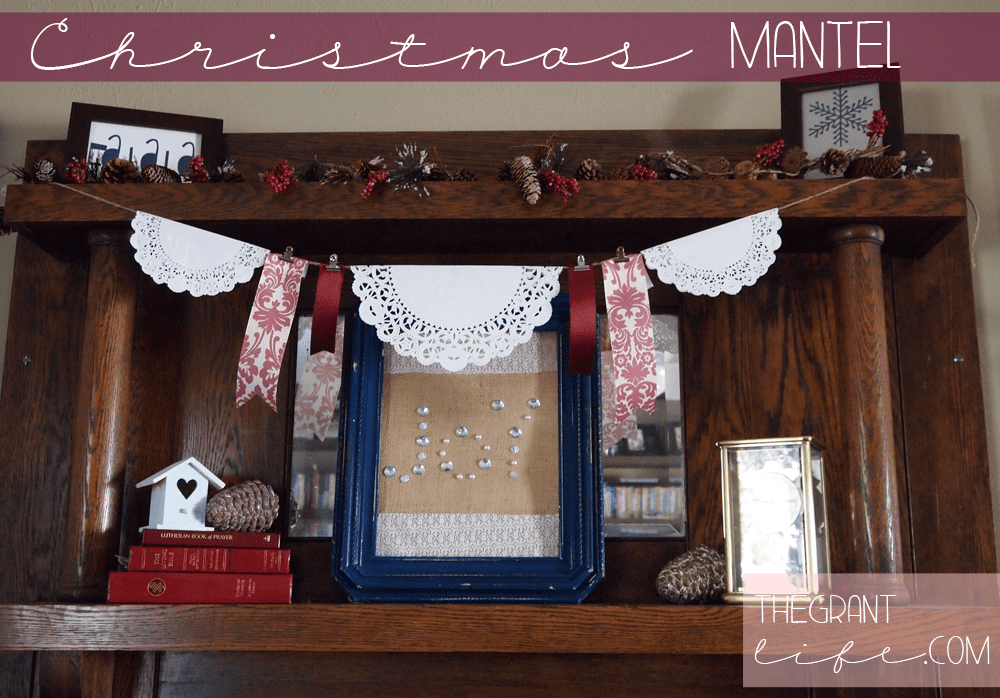 I started with the left over banner from my Thanksgiving mantel and when I say I started I mean I didnt take it down.  [Lazzzzy!]  I added the JOY burlap picture that I made and I really liked how the two colors looked together.  So I went with it.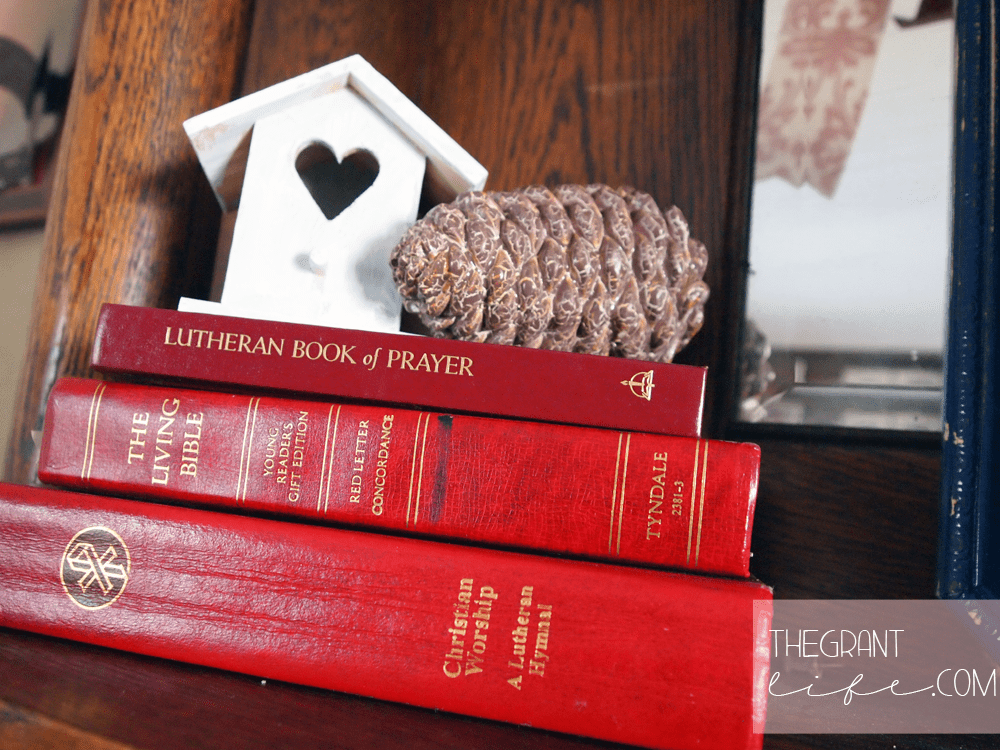 I needed a few other accessories so I grabbed a few maroon books from the shelf [double points for them being Christmas themed reading material!] and put Ryley's birdhouse on top along with a pine cone.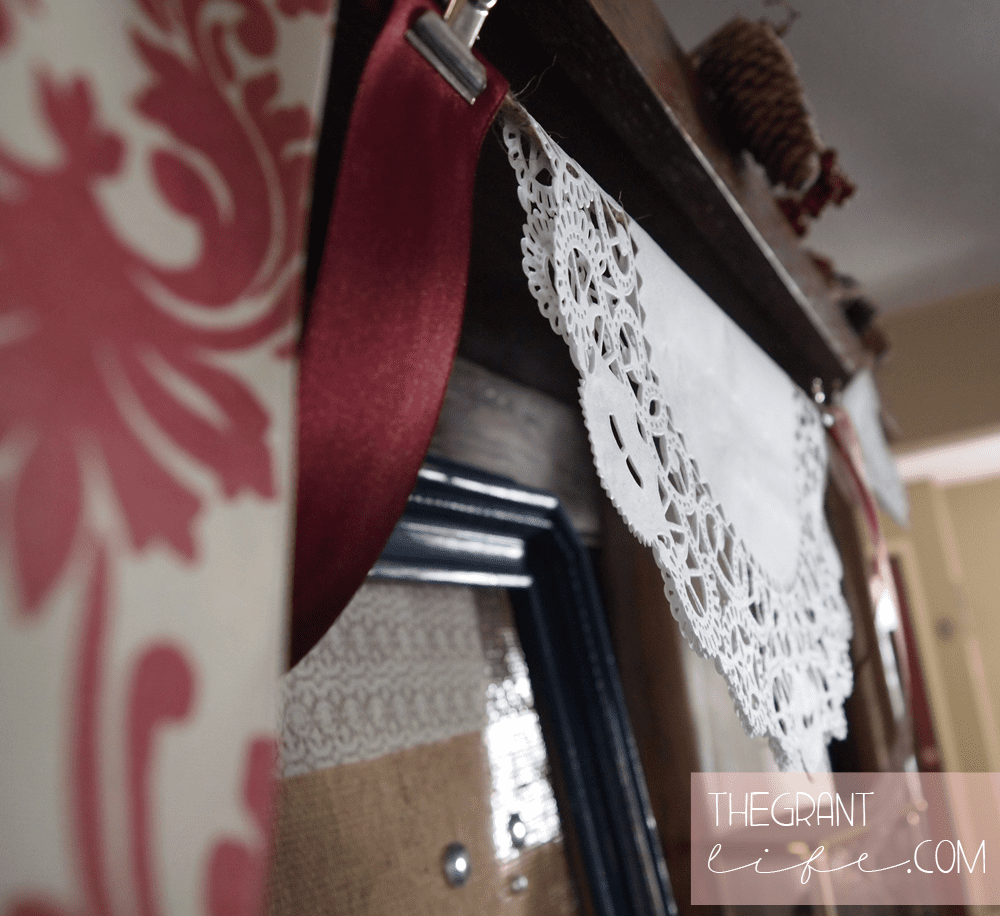 The 'banner' is re-used ribbon and doilies folded in half.  Im pretty much in love with lace this year so the doilies are perfect.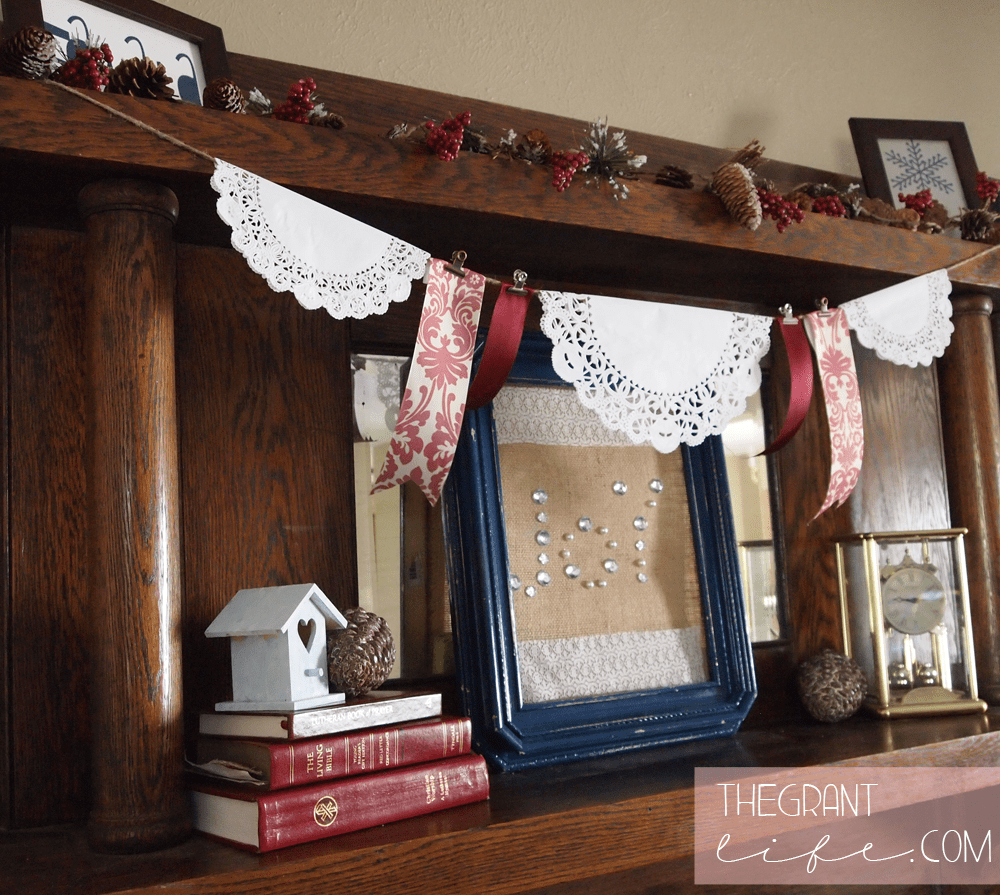 For the top part of the mantel I re-purposed my brown frames with blue accents I cut from my Silhouette.  The garland has faux cranberries and helps tie in all the colors.  Im pretty much in love with this mantel.  Oh.. I already said that?  Dang.
What is your favorite part of the house to decorate for Christmas?