Hey yall! Welcome to the next installment of our Learning to Blog series. I'm going to go over some blog design tips! [Woohoo!] You can start writing up posts once you've picked your platform but I suggest one more thing before you go live with your site. Besides your title and blog name, your blog design plays a big part in the first impressions of visitors. A well set up blog is essential to success and won't cost you much more then your time.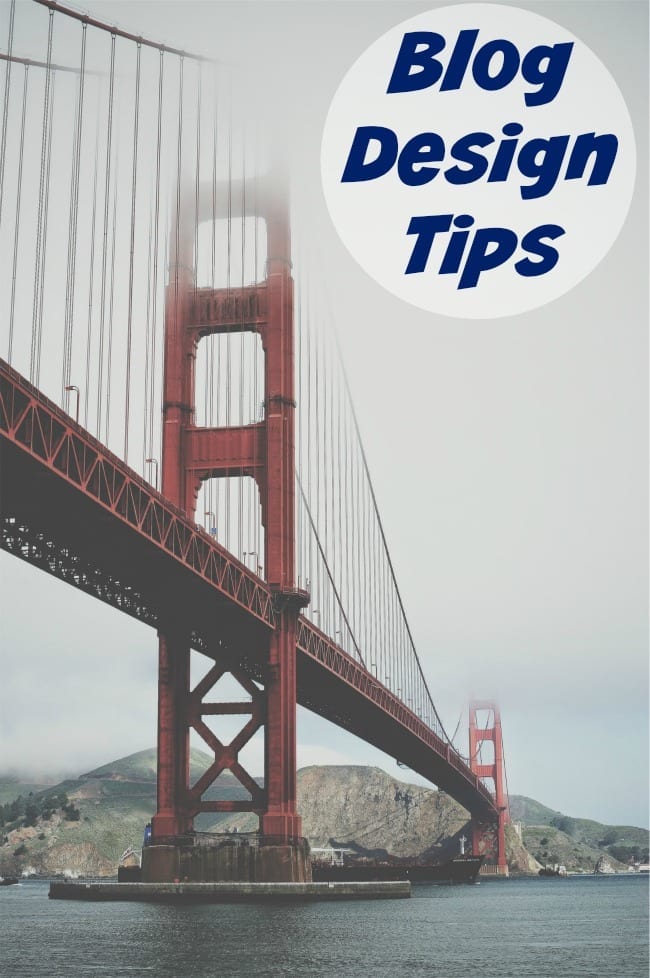 Here are a few tips to creating a streamlined blog:
Keep your background neutral. Make sure that your background isn't distracting. I have clicked off of pages because their background gives me a headache. It may be cute, but think of the reader before putting it up. Also, black background with white text is hard to read. It turns readers off as well.
Pick coordinating colors. One of my favorite sites to find great color combinations is Design Seeds. I could spend hours looking through their site!
Stick to 2-3 different fonts. It's distracting trying to read through a blog with 10 different fonts.
And here are what I would consider the basic elements of any blog. Pick your favorite blog and see if you can spot these 6 things. I bet you can!
Basic elements for a successful blog:
Header with your blog name – the simpler the better. Make it fit your blog and your style though. Also, don't make it so big that it covers the whole front page of your blog.
Search bar up top – you want people to be able to find your posts! Make it easy for them to do so!
How to contact you – this can be a separate page or an email me button. This is super important! You want people to be able to get in touch with you!
About section – People want to know who you are and why they should read your site. Give them a few details about who you are. Make sure to tell them what you blog about and provide links to examples, if you have them.
Menu bar with topics that you blog about – so many times I stop by a blog their menu has three things "Home, About, Advertise". Great. I have no idea what you write about. People need things handed to them (myself included!) Add menus topics with things you write about often to keep people interested and on your site longer. Trust me, its a good thing.
Social media links – If you have a Facebook, Twitter, Pinterest, etc for your blog make sure you have those on your site. We will go over these later but again, make it easy for people to follow you! This includes your email list – make a place up top for it! It's important!
These are the most important elements that I feel every blogs needs. You can add other things to make your site unique, but most blogs have the basic elements above.
And here are some more blog design resources:
Creating a custom header (for blogger)
That's all for today friends! Feel free to join our Learning to Blog Facebook group where we continue the blogging conversation! Oh and sign up for emails to get these posts delivered to your inbox!