Hey yall!  Im excited to share my meal plan.. for the month!  I sat down and wrote out meals for the next few weeks and wanted to share it with yall.  Im happy to be meal planning again.  It makes figuring out what to cook so much easier.  Plus, itll help me stick to my diet.  This is the first time I have scheduled out a whole month, so we will see how it goes!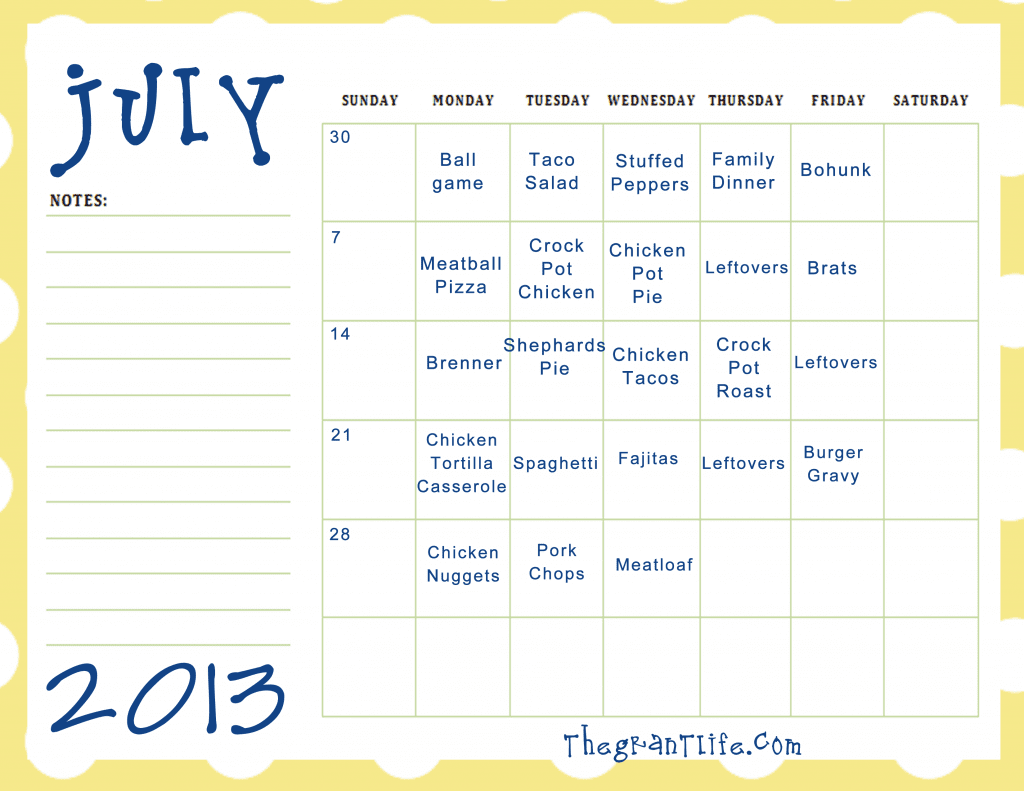 Stuffed Peppers
Bohunk Barbecue
Chicken Pot Pie
Homemade Chicken Nuggets
As you can see, momma doesn't cook on the weekends.  I figure I handle 5 out of the 7 days, someone else can cook on the weekends.  [Ryley is one mean cereal maker just fyi.]
Oh!  Like this fancy pants printable?  Well, sign up for our newsletter [over there on the right] and a blank one will be emailed to you!  Easy peasy!  Happy Monday.. and July first yall!
Do you menu plan?