Make your Italian seasoning mix with spices you probably already have on hand.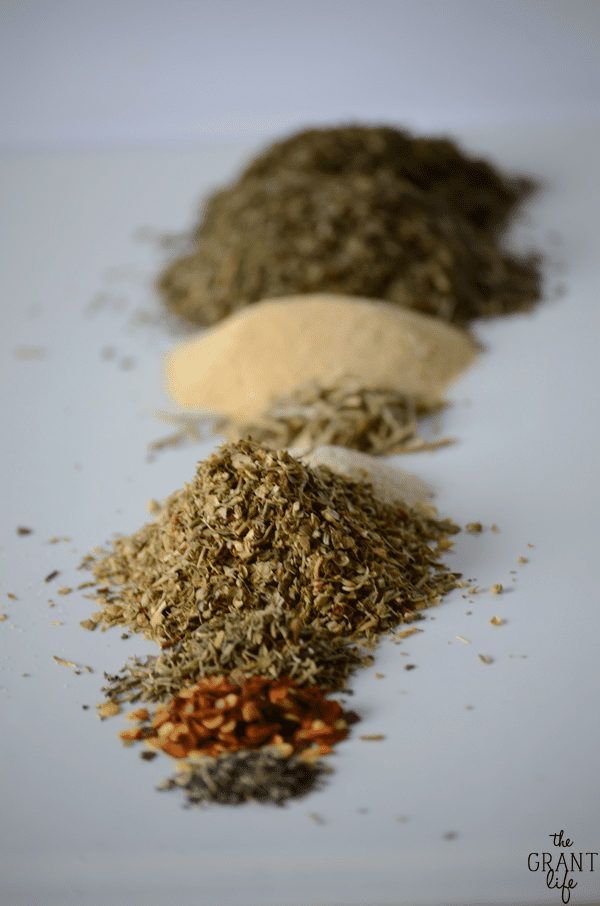 I am not a morning person.  Not at all not even a little bit.  Which really irks my husband, since he is up at 5 most mornings and considers 7 "sleeping in".  I, on the other hand, have my alarm set for 7 in order to get the kids up, fed and out the door for school by 8:15.  I just thank the good Lord that he wakes up early because he always has coffee ready for me when I slump out of bed. 
And yes, I realize an hour and some change probably isn't enough time to get everything done before we hurry off to school.  I'm learning.  Slowly. 
Time out. I have a free coffee e-book for you. Enter your email below and I will hand deliver it to your inbox!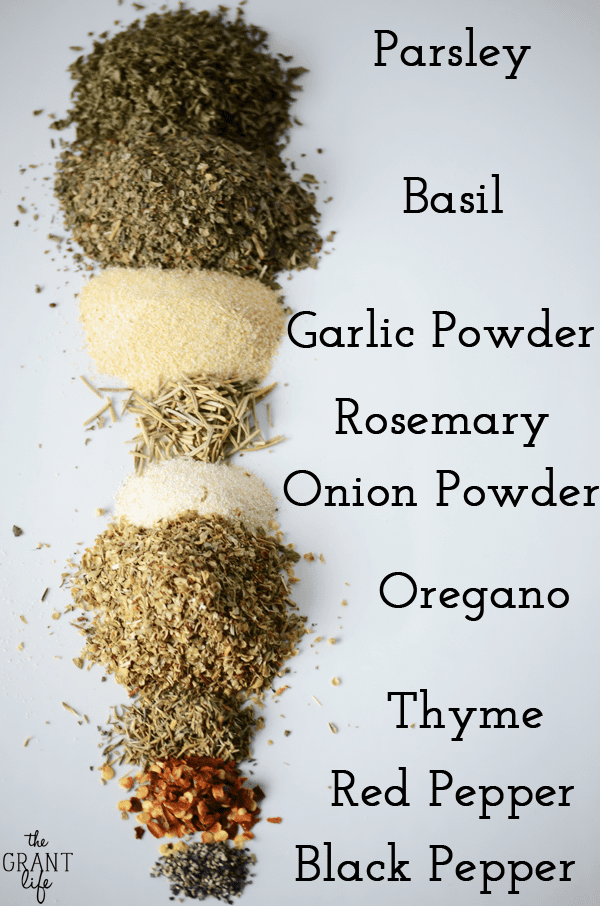 I actually set my alarm to 6:30 last week.  I figured that extra 30 minutes would be plenty of time to get everyone fed, dressed and out the door on time.  And not 4 minutes late like we normally show up.  Sounds reasonable, right?  Almost 2 hours to get 3 people ready to leave.  I pictured everyone one bright eyed and bushy tailed walking out the door.  Or skipping out the door ready to learn. 
Let's just say I pictured it all wrong.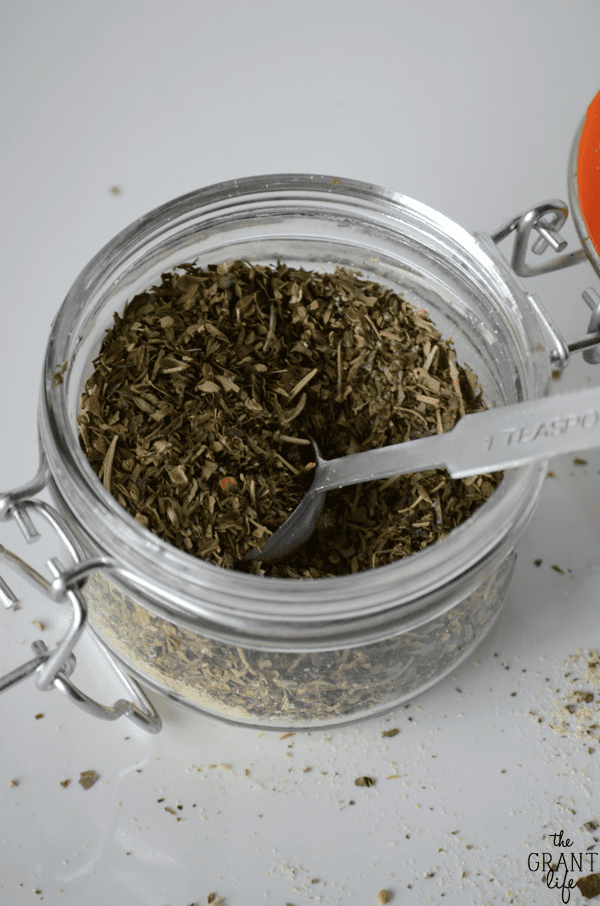 I must turn into a super mathematician in the wee hours of the morning because I'm able to figure out how many seconds more I can sleep until I absolutely have to jump out of bed.  [Anyone else do this?!]  And adding an extra 30 minutes to the mix didn't really help at all either.  I just do a little more math and stay in bed longer then I should.  Then I jump out of bed and start corralling the monsters into the kitchen to eat then to the bathroom for hair and teeth.  Oh and they have to put on clean clothes too.  Yes son, that includes new undies. 
It's a learning process for all of us.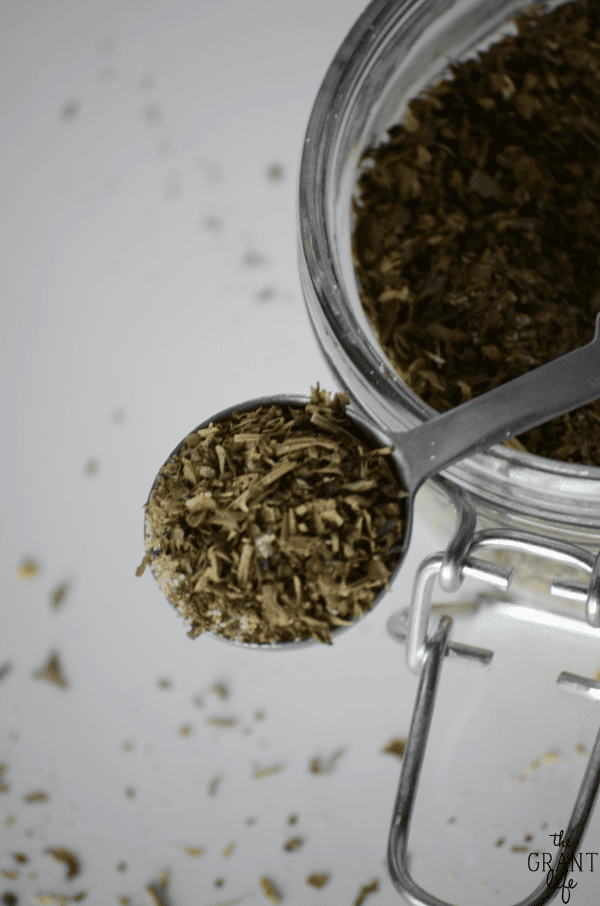 Normally we show up about 4 minutes late to school like I mentioned.  Which isn't a big deal because the kids all meet in a common area and then the teachers take their classes back to their rooms.  We always seem to show up right as the class is getting ready to walk out of the door or is lining up.  I give quick kisses and hugs and tell the kids to run to their teachers.  But since I've set my alarm clock earlier, we have missed the gathering time.  I have had to walk the kids to their classrooms and give the teacher a "Hey, yea, we are late.  Sorry!" wave. 
I'm not sure, but I think that trying to wake up earlier has actually made us late.  I know, I can't wrap my head around it either, but next week I'm setting my alarm back to 7.  Just to see if that helps.

Homemade Italian Seasoning
Ingredients
3 Tablespoons dried parsley
3 Tablespoons dried basil
2½ Tablespoons dried oregano
1 Tablespoon garlic powder
1 teaspoon dried thyme
1 teaspoon onion powder
1 teaspoon dried rosemary
½ teaspoon red pepper flakes
¼ teaspoon black pepper
Instructions
Mix everything together and store in an air tight container.
Like this recipe?  Be sure to check out:
And sign up for our recipe updates!