Looking for a healthy breakfast alternative? These chocolate chip oat muffins are it!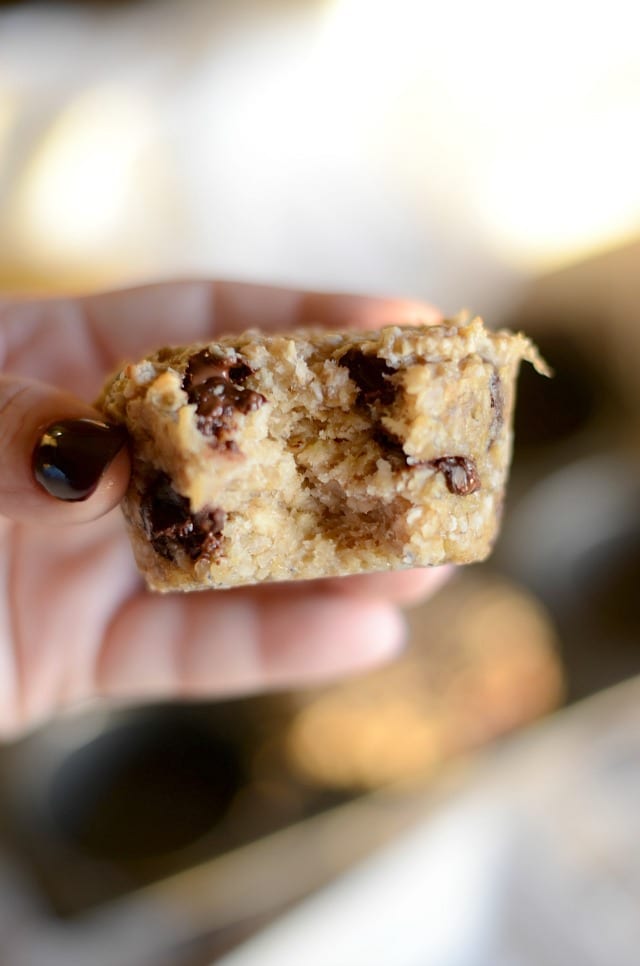 Hey there! Can you believe that we are already in the New Year? That was FAST! We cruised through all the holidays and now we are on the other side of the year.
Our holiday season was great this year. We went to Michigan for Thanksgiving and to my parents for Christmas. It was so nice to be around family for both holidays.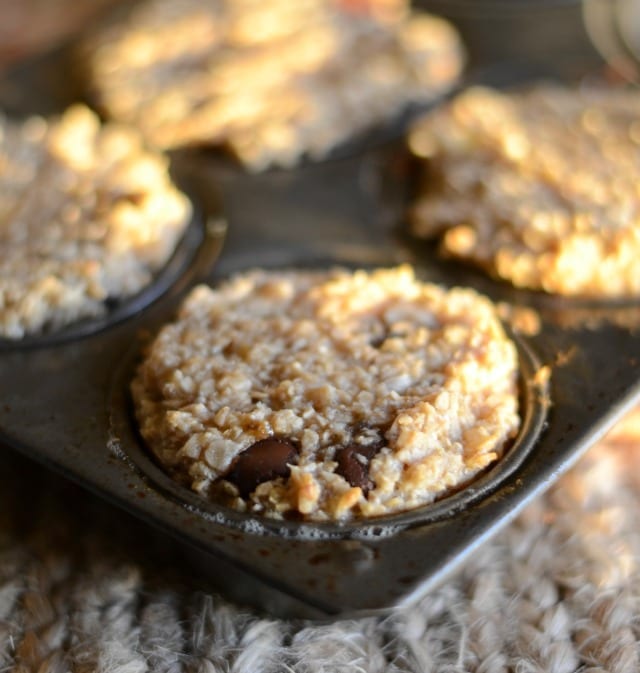 The kids had hoped for snow when we went up to Michigan. We don't get snow down here in South Texas so they were excited that we might up there. And you know what? We barely got any! We had one dusting of snow one night and that was it. The other days were just COLD. With no snow!
But the kids were able to play with all their cousins and their grandparents (and great grandparents!) so they were fine. We even did a small gift exchange while we were there too. It was a great vacation for everyone.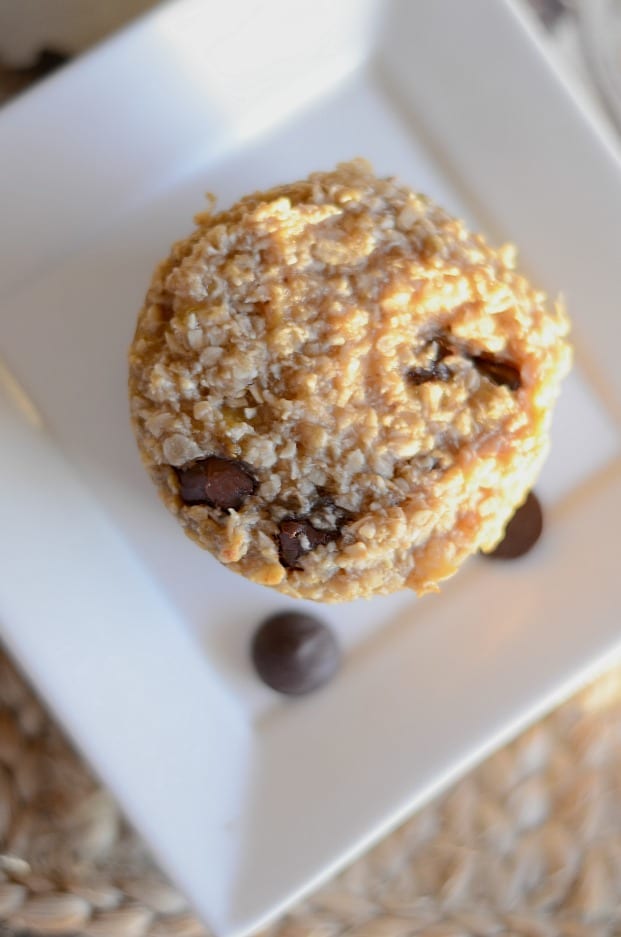 And guess what happened when we got home a few weeks later? IT SNOWED! In South Texas! We got a few inches of snow at the house – maybe 2 or 3. The kids woke up really early to play in it before heading to school. When they got to school they had early recess and the whole school played outside in the snow. It was really neat!
It made me laugh that we had recently gotten back from Michigan and the kids wish for snow came true in Texas. It was the first big snow fall in years down here too.
And now we are starting the new year and the weatherman is talking about snow down here AGAIN! I have my doubts but the kids are already gearing up for another snow day.
If we are going to be snowed in then I may make these healthy chocolate chip muffins again. They are made with no flour or sugar and perfect for on the breakfasts. Or snow day breakfasts. Or both!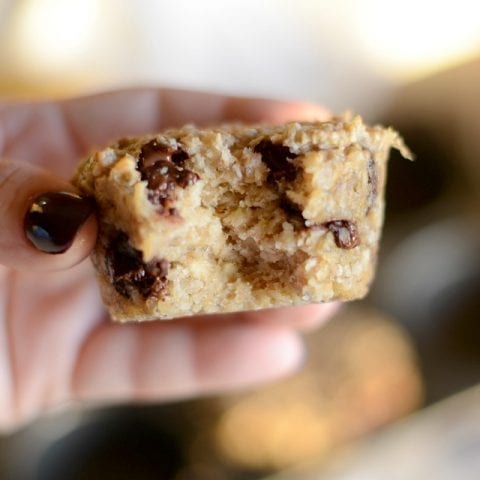 Healthy chocolate chip muffins
Ingredients
3 cups rolled oats
2 cups mashed bananas (grab some over ripe ones!)
2-3 tablespoons maple syrup
2-3 tablespoons coconut oil, melted
¼ teaspoon vanilla extract
1 cup of water
1 cup of dark chocolate chips
Instructions
Preheat your oven to 350 and spray a muffin tin with cooking spray.
Combine all the ingredients together in a mixing bowl. It will be thick when done.
Put the muffin mix in the tin and bake for 20-25 minutes.
Remove from oven, allow to cool and remove from pan.
Enjoy!
Like this recipe? Be sure to check out: