Need a Christmas-y recipe card? We've got you covered!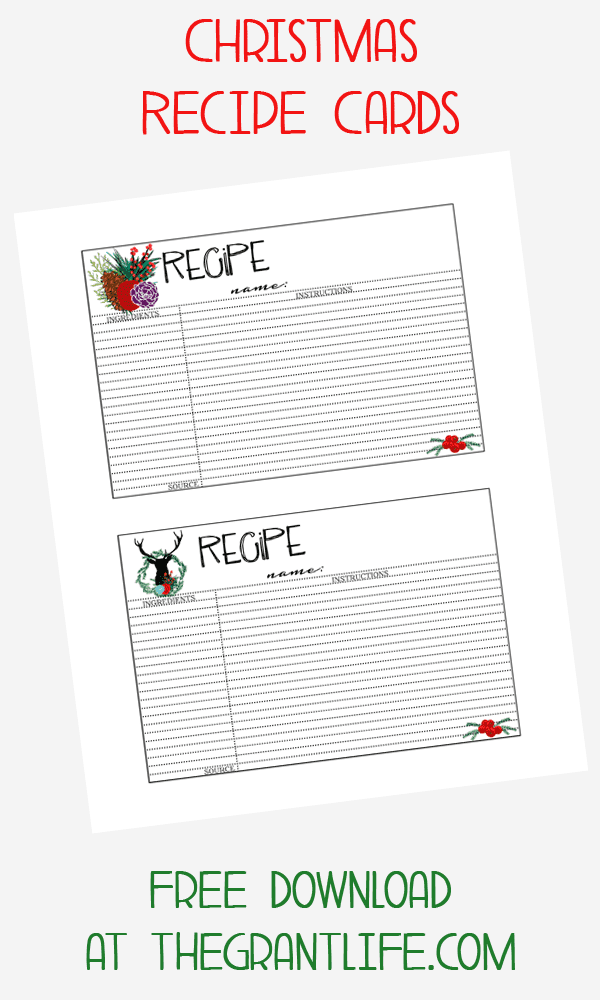 When I saw the recipes card I was super excited. I love Pinterest and being able to store recipes there, but there is something about writing down a recipe and adding it to your collection that is just so awesome. I have a small collection of recipe books, one being the Rag and Bone recipe journal that I received awhile back. I love that I can add my own handwritten recipes to it. And I love filling things out. Like to an odd point of obsession.
When I worked at a bank and had free time I would fill out credit applications just because. When we applied to buy a house I secretly loved filling out all the paperwork. [Who likes that?! Me, apparently.] I just like writing, and I like writing recipes the most. [That's probably a whole lot more then you wanted to know about me and my quirks.]
To get out the recipes card enter your email below and I'll send them right over. They will print perfectly on a regular sheet of paper. Or if you're like me, a piece of brown cardstock because even my recipe cards get a little fancy.

And if you need some new recipes for your new cards, check out these amazing Easy Homemade Christmas Desserts! [You may need to print a couple cards for these!] Or print out a whole stack of the recipe cards and give them as a gift. Boom! Easy peasy gift idea for ya. I hope you enjoy!