It's time to start thinking about Valentine's day, y'all. Just today I got handed a list of names for the kids school Valentine's parties next week. And then I sort of chuckled to myself because I'm "one of those parents". You know the kind that doesn't give out candy but hands out practical gifts instead. And whats more practical then a packet of flowers?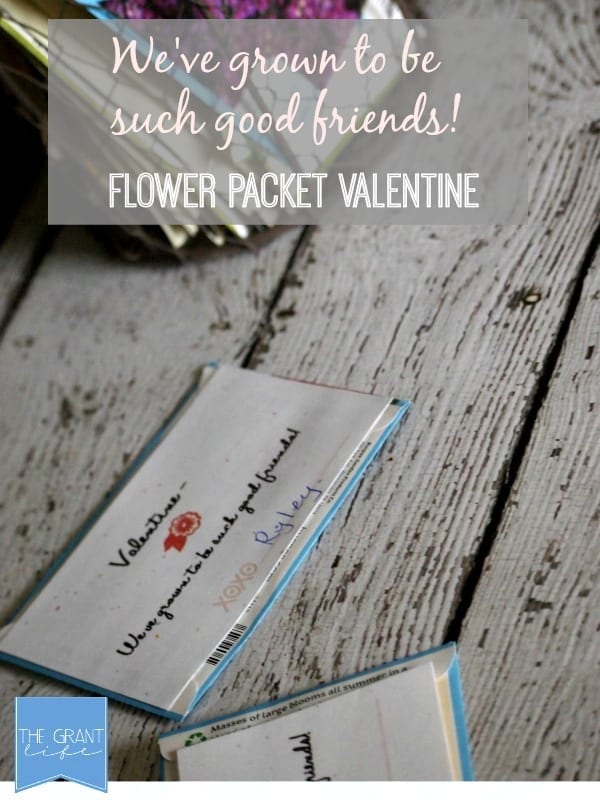 Last year both kids came home with more candy from their class parties on Valentine's then they did on Halloween. I was shocked. I'm not opposed to the kids having sweets but we limit what they can have at the house. So the bags got put away and I started thinking of non-candy things to hand out for their parties. For Halloween it was coloring books and crayons and for Christmas it was play-doh and trucks. [Which were both huge hits.] And for Valentine's this year its going to be flower packets with a Valentine's note attached!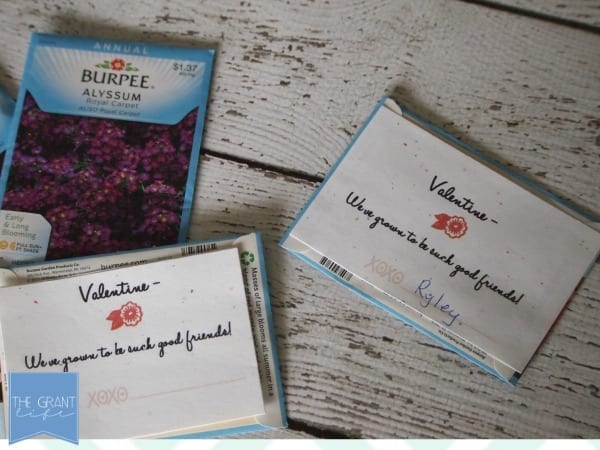 The kids and I have started planning for our spring garden and went and grabbed seeds a few weeks ago. When we were browsing through Ryley kept asking to get some flowers for her garden. We bought a packet or two but it gave me a great idea for Valentine's. A non-candy idea. All I needed was a cheesy saying and a free printable and we were set!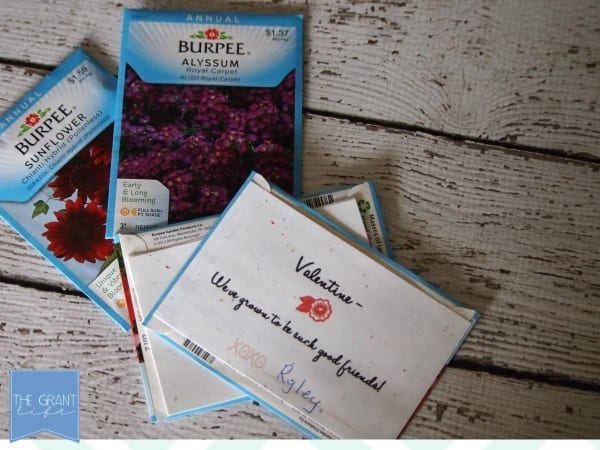 "Valentine- We've grown to be such good friends!" How cute is that? I seriously think its perfect! I whipped up the printable and used a tape runner to attach it to the back of a flower packet. It can be stapled on the back as well. I just did the edges with tape so that it can be removed and the parents/kids can read the planting instructions. Below is the free printable for your own flower packet Valentine. All you have to do is click on the image, save it, print it out and attach it to a flower [or fruit or vegetable] packet.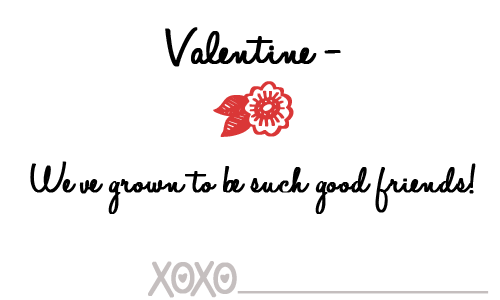 I printed them out four to a page and once I cut them out they fit perfect over the back of the flower packet. The best part is that its a gift that hopefully keeps on giving. The kiddos can plant them with their parents and watch the flowers grow in the Spring!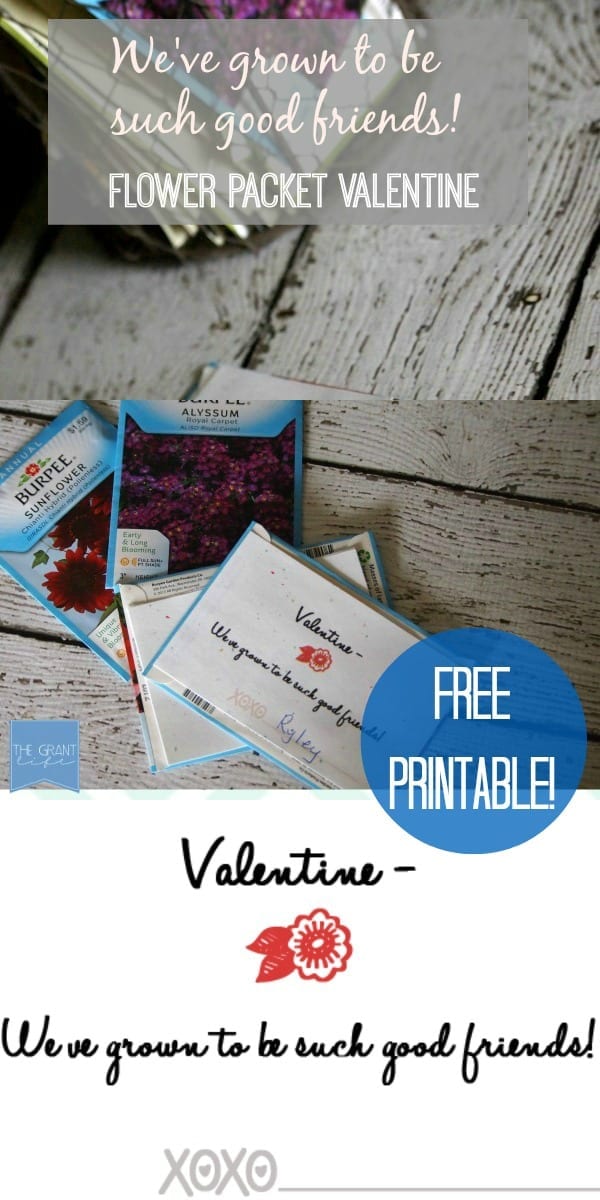 Be sure to check out these out Valentine's Ideas:
Or sign up for our emails!