We are already two days into the month of February and its time to start thinking about Valentine's day! I'm not a huge fan of the day-o-love, but I do enjoy a good cheesy card and a sweet treat. Its like Valentine's dishes turn red and pink and come in the shape of hearts. And I'm ok with that because they are oh so delicious. Are you looking for a sweet treat to make this Valentine's day? Then check out these 15+ easy Valentine's recipe ideas!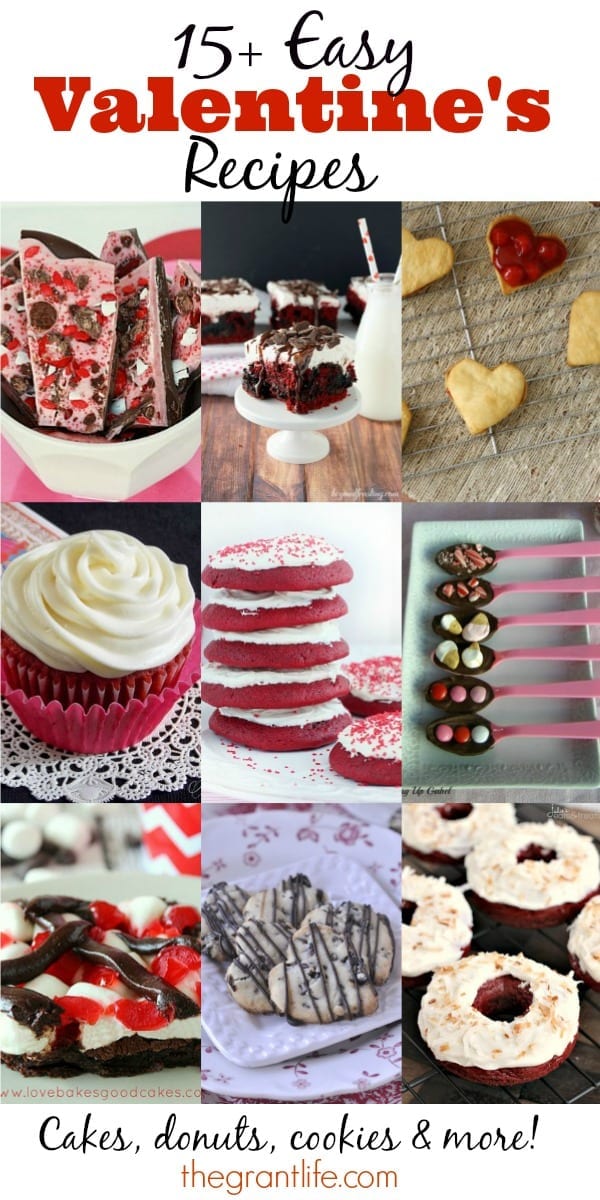 Cherry Vanilla Shake // a night owl blog
Like this post? Be sure to check out:
50+ Valentine's Craft and Food Ideas
Or follow my Easy Valentine's Crafts Pinterest board!
And don't forget to sign up for our emails!