I love s'mores. I think I can eat at least 3 them of them at one sitting, and thats being modest. They are the food of the summer gods. I shared a recipe for s'mores brownie bars recently because I like being able to makes s'mores inside away from the mosquitoes and South Texas heat. [Both are brutal this time of year!] Today Im going to share one of my new favorite easy homemade recipes that will keep me in s'mores heaven all year long – s'mores popcorn!
Its like I took s'mores brownie bars and Reese's popcorn and smooshed them together. And really thats kinda what I did. Minus the peanut butter part and add mini mallows, graham crackers and more chocolate. Lots more chocolate.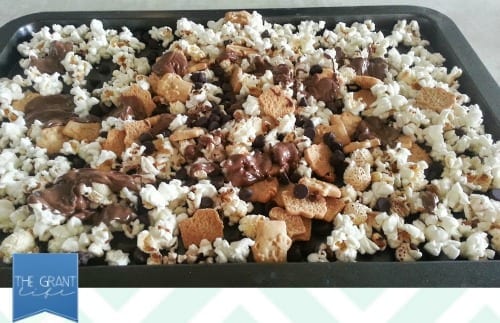 To make your own s'mores popcorn you will need:
popcorn
chocolate bark
chocolate chips
mini graham crackers (we used teddy grahams)
graham cracker crumbs
mini marshmallows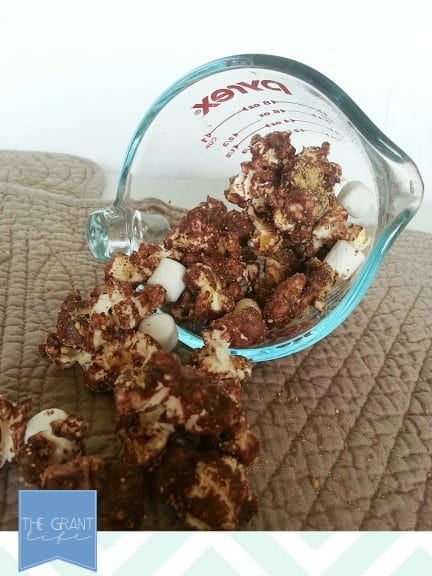 Pop your popcorn and lay it out on a cookie sheet. Melt your chocolate bark in the microwave or in a double boiler. [Double boiler is easier and the method I prefer.] Add your mallows, mini grahams and chocolate chips to the mix. Toss it all together and let it cool.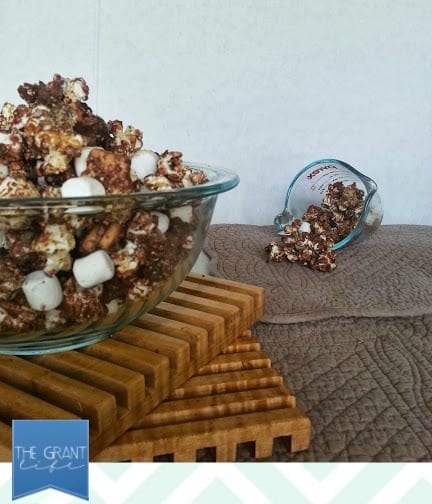 For good measure we added extra mini marshmallows and graham cracker crumbs when the chocolate harden. Ya know, in case it wasn't s'more-y enough. [New word, copy write Kelley Grant.] Mix it around a little more and put it a bowl worthy of the s'mores popcorn goodness. Hmmm.. s'mores.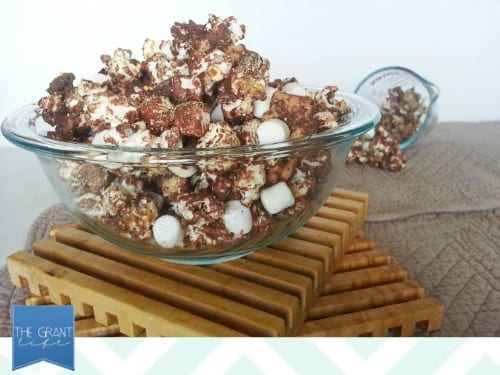 Stand back, admire your work and dig in! This didn't last the day at our house. The kids really enjoyed it and so did momma. [Duh, right?] This may be my new favorite way to eat s'mores.
Want more summer recipes? Check out:
What is your favorite s'mores recipe?