Do you know what my favorite thing about cooking is? Not having to do the dishes afterwords. Its true, I'm a huge fan of avoiding the dishes. [You can ask my hubby to verify.] Since you need at least one dish to make a meal, the crock pot is my one of my all time favorite kitchen gadgets. One dish plus your whole house smells delicious the whole day. I love my crock pot even more in the winter time when we are stuck inside or busy with other things. Toss everything in pot and enjoy a comforting crock pot meal. Looking for a little more crock pot inspiration? I'm sharing a few of my favorite comforting crock pot recipes today!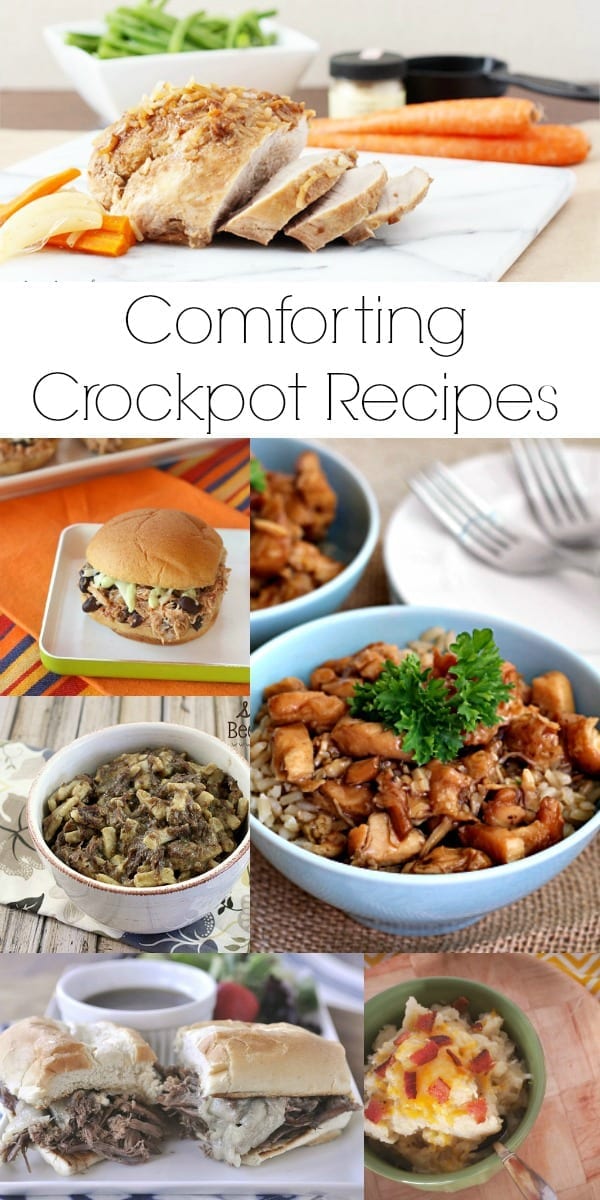 Salsa Pulled Chicken Sliders
Do you have a favorite comforting crock pot recipe?