Hi yall!  I am so excited to be apart of Wedding Week!  Thank you
Liz
for including me!
Im going to start by officially inviting yall to my our wedding.  [Cause come on ladies.. its our time to shine.]  Our colors were navy and cream, or sand.  Love.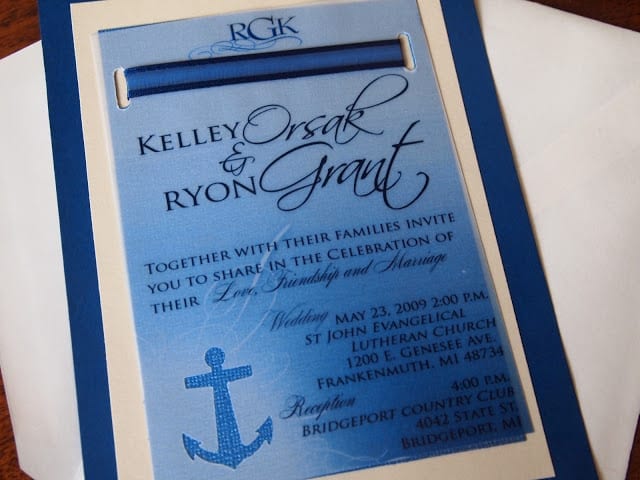 Our invitations were custom made by a friend that I worked with at the time.  I wanted something personal that didnt come from a book or a website that thousands of other brides had picked.  I wasnt finding anything that I liked that screamed us.  So when my friend offered to make them I may have yelled YES!  Plus, these were cheaper then anything out there.  Custom invite and huge savings?  Yes, please!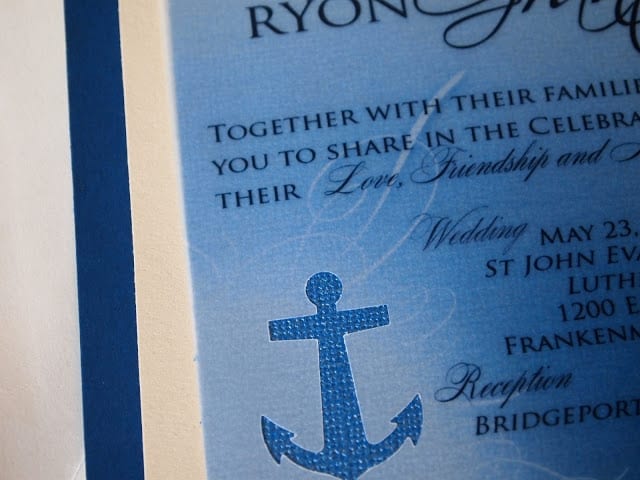 We defiantly went with the nautical theme for the wedding.  Big surprise here, huh?  Naw.. not really! 🙂  The top layer was velum with an anchor punched out.  Behind the velum was blue textured card-stock.  Cream and navy card-stock went behind the velum layer.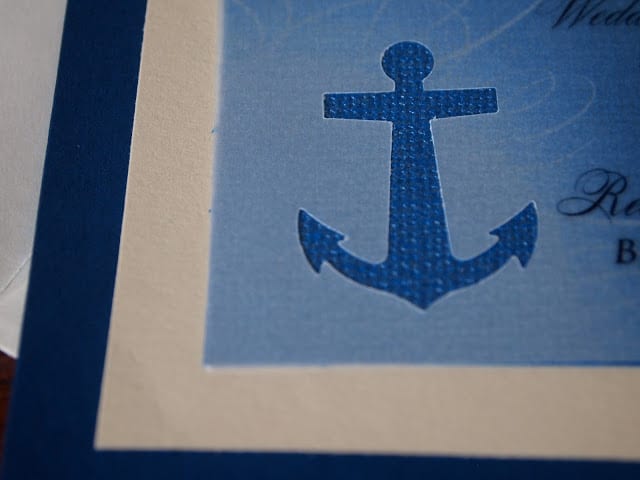 Love the anchor punch!  I bought it at Michaels, its Martha Stewart.  Oh Martha.  The original invite was just the velum and textured blue and I thought they were too small.  My amazing momma went to work and added the other two pieces of card-stock and I was a happy bridezilla.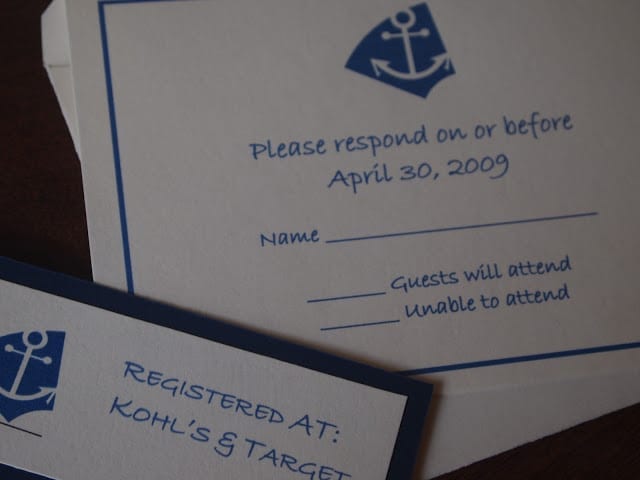 Matching response and 'Registered at' cards completed our invites.  We registered at Kohls and Target because they are nation-wide and have a huge variety of home essentials, in all price ranges.  We still have a few things on our registry if youre in a giving mood.  😉  I kid!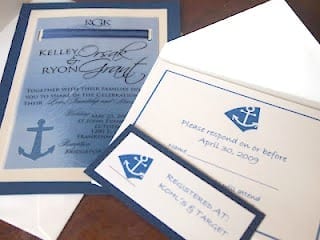 Grab some envelopes from any craft store and you have custom invites on a budget.  Champagne taste on a beer budget was my mantra for the wedding.  I made sure to get the best possible deal for things I wanted.  I did make some compromises but I still loved how everything turned out.  
Hop over to
my lovely co-hosts site
to see more of her wedding!  And come back tomorrow where I talk about outfits!  [Warning.. itll be a long post with TONS of pictures!]
This post is sponsored by: