Looking for menu inspiration? We've got you covered!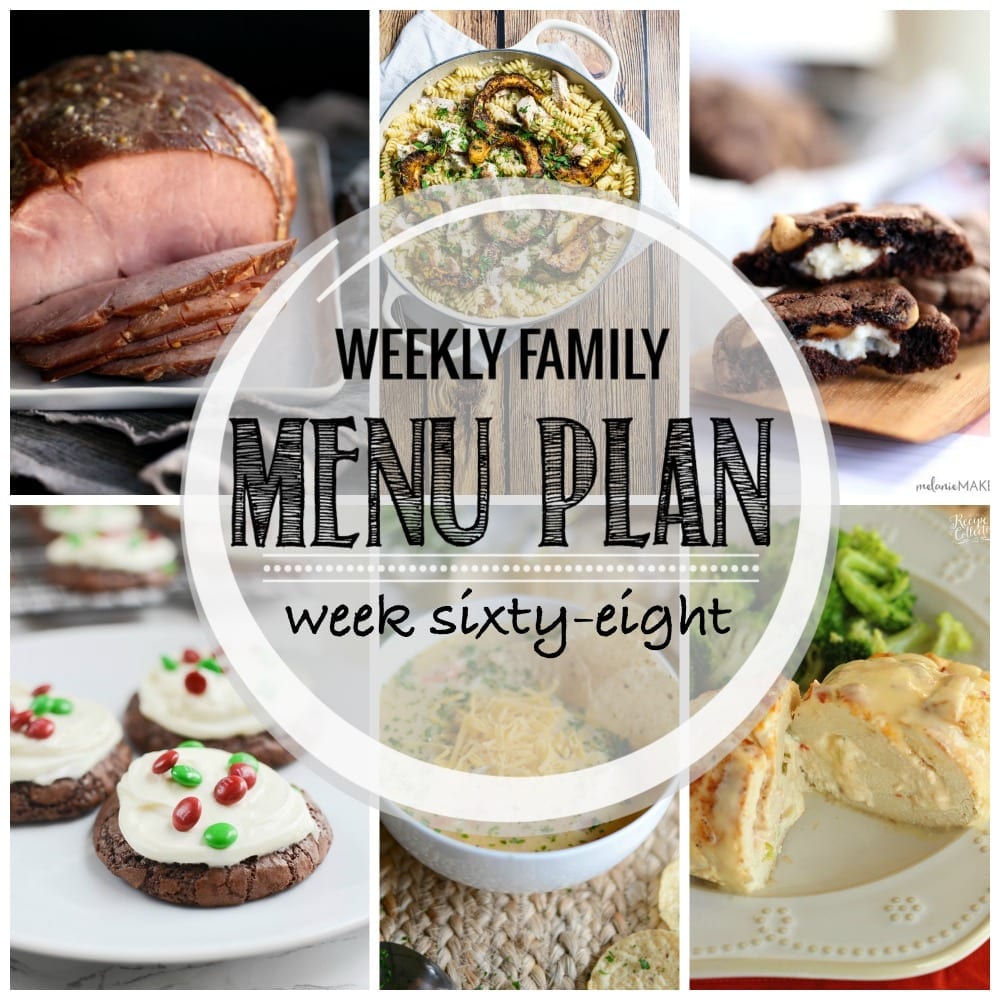 Hey there! Anyone else realize that we are less then 2 weeks away from Christmas? That means we have less then 14 days to get gifts purchased and wrapped, cookies baked, trees decorated and 94583453 million other things. Confession – we haven't decorated AT ALL at the Grant house. We are going to my parents for Christmas so we decided to not get a tree this year. Is that horrible? I feel like my children are going to be scarred for life now. No Christmas tree?! What kind of parent am I?? (A cheap one! I don't want to buy a tree only to see it withered up when we get back from my parents.)
Once I FIND our stockings I will at least get those out. Maybe that will redeem my mom of year status. (Side note – it probably won't.) I'm just happy that we found all the wise men for our little nativity scene. I figured they would be long gone between the move and the kids playing with them. But we have all three! Wooo! It's a Christmas miracle.
Now if I can get the gifts done (bought AND wrapped) and cookies baked, I'll be good to go! But I ALWAYS wait til the last minute (aka Christmas eve) to wrap presents. I'm not sure what's wrong with me. I think I'm a glutton for wrapping punishment. One year I was SO tired of wrapping that I put ALL of Ryon's gifts in one box and wrapped it. He pulled out 8 gifts from this one box and I just shrugged and sipped my coffee.
Main dish – One pot chili mac and cheese
Main dish – Slow cooker honey mustard ham
Main dish – Chicken Alfredo pasta with caramelized acorn squash
Main dish – Stuffed cream cheese pinwheels
Soup – King ranch chicken soup
Seasonal recipe – M&M brownie cookies
Dessert – Cheesecake stuffed chocolate peanut butter cookies
Dessert – Magic cookie truffles
Grab your FREE >> grocery list << here!