Looking for menu inspiration? We've got you covered!

Hey friend! Guess what?! We had a baby! Our beautiful baby boy was born Sunday morning after a super quick labor. It's crazy to me that last week I was whining about still being pregnant and now he's here! He is currently sleeping on daddy's chest while I try to get a little work done. We are so blessed to have another beautiful and healthy babe. Friends I'd like to introduce you to Ryder Grant!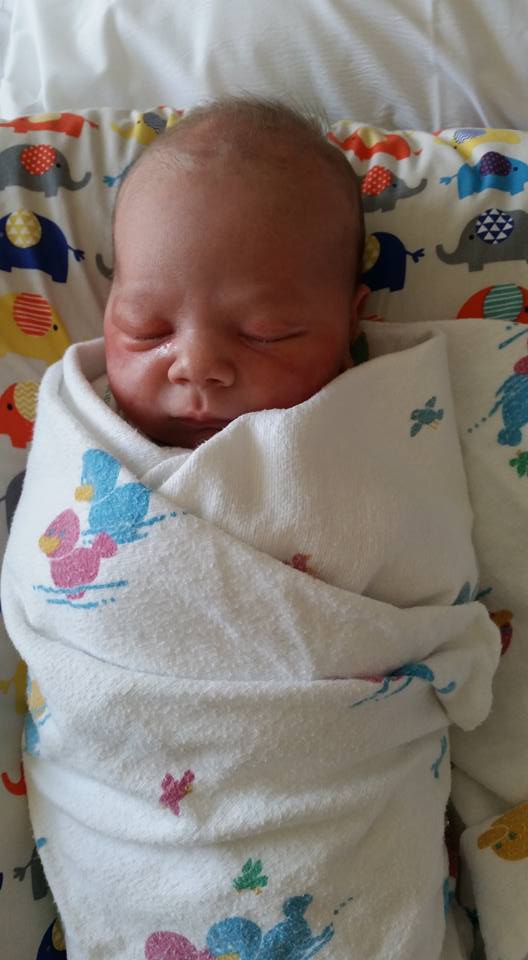 Isn't he just so squishable?? I nibble on his cheeks all day long. He is such a good baby too. He only cries when he's hungry and even then it's more of a whine then a cry. We are soaking up every second with him because we know how fast they grow! I say this as I look at my 6 year old playing with dolls on the living room floor next to me. Who was literally a baby like, last week.
I'll share his birth story soon. It's pretty boring until about 9 AM on the Sunday that I was induced. And then it ended pretty quick when little man arrived at 11:30 AM that same day. And we have been smitten ever since!
Now onto the weekly menu ideas:
Main dish – Sticky roasted red pepper chicken thighs
Main dish – Nashville hot chicken tacos
Main dish – Balsamic pot roast
Main dish – Weeknight enchiladas
Side – Slow cooker potoatoes
Dessert – Taffy apple pizza
Snack – Sweet and salty popcorn bark
Breakfast – Bahn Mi
And your free >> grocery list << for this week's menu!