No, this isn't an outfit post.  I wish it were though.  I'm talking about wearing pants in summer because I'm too embarrassed to show my legs.  Because I have psoriasis.  Well the short answer is psoriasis.  The long answer is I had strep throat about a month ago and it triggered an outbreak.  All. over. my. body.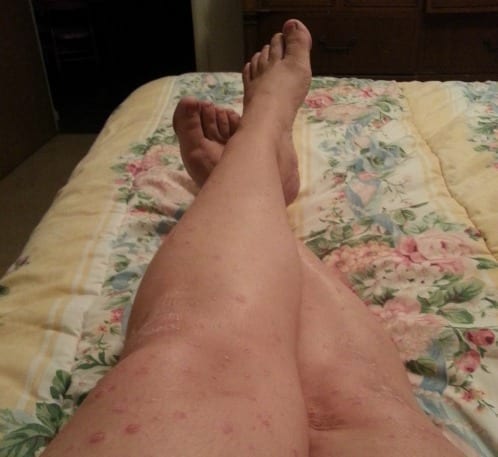 This is just a small portion of the outbreak and before it peaked.  I have spots all down my legs, on my stomach, my back and my arms.  I look like a cheetah. [Or is it a leopard? Ok I just goggled them. I look like both. THIS is why I can't homeschool.]  And I'm embarrassed and self conscience about it.  I refuse to wear shorts because of what people might think.  I don't want to be looked at funny or have someone think Im contagious.  I don't want my kids to see other people looking at us funny.
Let me back track.  I found out I had psoriasis when I was 8 and I had my first massive breakout.  I remember I couldn't pronounce psoriasis so when someone would ask what was wrong with me, my friend would have to say it for me.  I got stared at and made fun of because I was covered in red spots.  It was triggered then [like it was now] by strep throat.  Psoriasis is an auto-immune disease, so when one part of my body isn't working so well, it flares up.
I went to my primary doctor two weeks after the strep because I was breaking out all over my neck.  She gave me a steroid cream and sent me on my way.  My neck cleared up but everywhere else got worse.  I made an appointment with my dermatologist and was given two shots in the office, an antibiotic and a spray to try and help.  He also told me that it could take up to 6 months to go away.
I called my mom after and I just cried.  I know this isn't the end of the world, but it sucks.  It just plain sucks.  Im so self conscience and worried what other people will think that having someone tell me Im going to be covered in spots for up to 6 months made me bawl like a baby.  Why?  Why do I care what other people will think?  And why am I going to make myself miserable this summer by wearing pants?  I honestly don't know.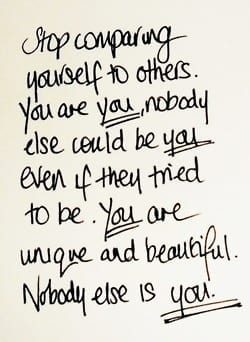 Its something I need to work on.  Its also something I don't want my kids to have to worry about.  I want them to be themselves no matter what anyone thinks.  Maybe this is why I let Ryley take her microphone toy to the grocery store and sing 'Twinkle Twinkle' non stop.  I want her to know its ok to be unique, even if people are staring.  That standing out is not a bad thing.  That she is imperfectly perfect.  [I need to practice what I preach!]  Now if I could only take my own advice and put on some shorts this summer!