I'm pretty sure I don't have to tell you that I have a thing for copycat Starbucks drinks. I've made quite a few here on the ole blog and they are always pretty popular. Yall like copycat Starbucks recipes too! So I compiled the top 5 most requested drinks and made a little ebook.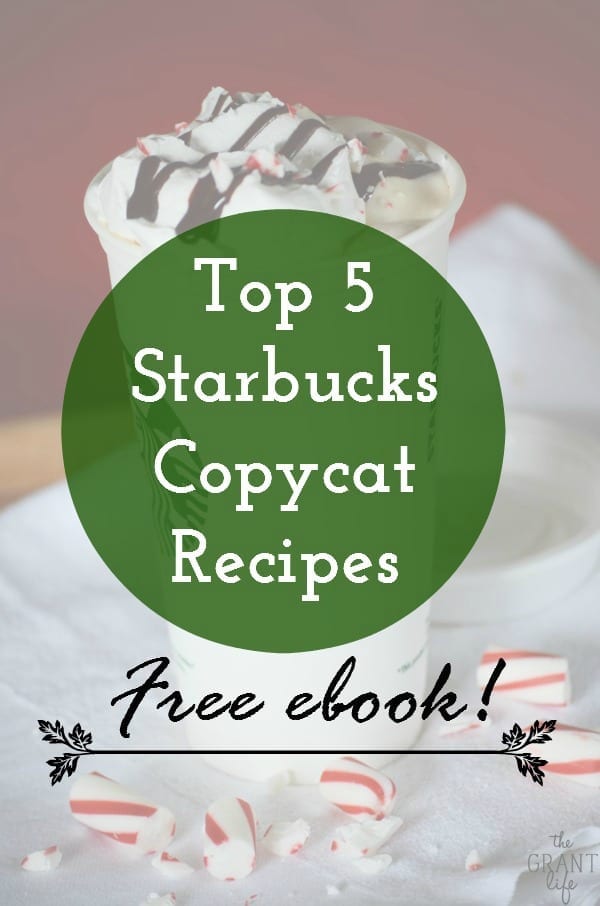 And its freeeee! Well sorta. Its doesn't cost money, just a little time and a few clicks. For signing up for our recipe updates, Ill send you my first ebook! No money required, although I'm sure you will save some once you check out the recipes. The copycat recipes included are:
Iced chai latte
Peppermint mocha
Pumpkin spice latte
Iced white chocolate mocha
Iced caramel macchiato – my all time favorite!
The cool thing about the ebook is that it should work on your smartphone. [Depending on what smart phone you have.] Which means whenever you get the hankering for a Starbucks drink at home – just grab your phone and the ebook will be right there! That sort of saves time and money. Boom.
Ok, ok. Enough talking about these easy make at home copycat recipes. Enter your email below and you can claim your own free ebook! [Once you confirm your subscription, an email will be sent to you with the link to download the ebook. Super easy, but let me know if you have any problems!]

And if you are on social media, be sure to tag your copycat recipes with #thegrantlife so I can check them out! I am really excited to share these recipes with yall. I hope you enjoy and be on the look out for even more copycat recipes. [Its kind of my thing!]