I originally shared this as a guest post over at
a content housewife
a few weeks ago.  Thought I'd let yall in on this super simple recipe that even your toddler can help you with.  
'Toddler Banana Pudding'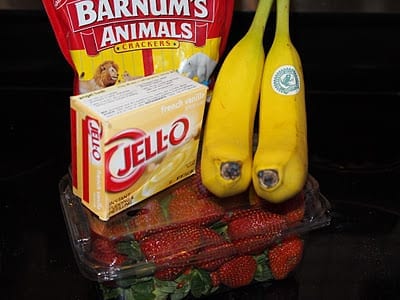 Take your animal cracker sand put them in a bag and crush them up.  Ok.. we used a hammer.  And my daughter loved it.  I was right next to her and made sure she wasnt going to get silly with it.  You can use a hammer or anything else to crush them.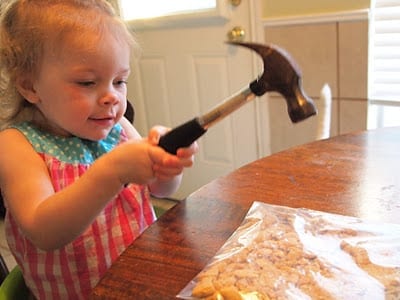 Put your crushed crackers into the bottom of a bowl.  Press them down to make sure they stay.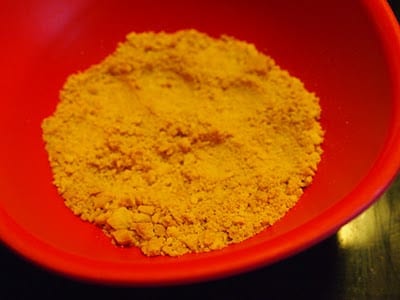 Cover them with a layer of bananas.  We used one banana and it covered three bowls.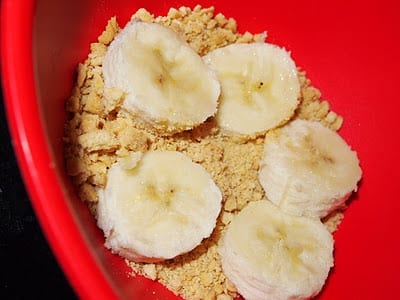 Prepare your pudding according to the box.  We used instant so we added milk and poured in over the bananas.  Top it with strawberries and let it chill in the fridge for about 10 minutes.  Which.. just so you know is forever in toddler time!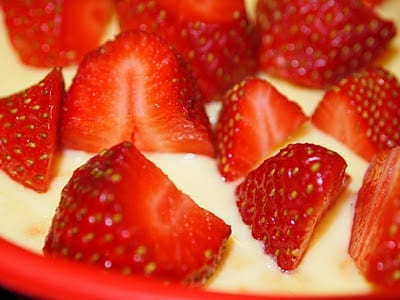 After it chills, stand back and let your little one enjoy!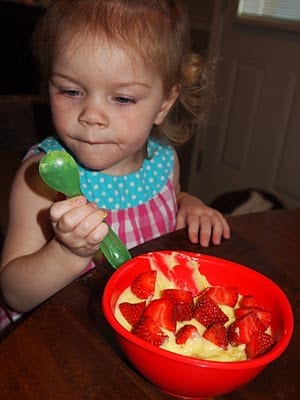 I hope yall like my recipe!  It was easy to make and my daughter loved it.