I feel like Im still taking in all aspects of Blissdom.  My emotions are still on high and my brain is still processing the event.  I am still soaking it all in and not letting my emotions get the best of me.  I had an amazing time and met some great people but I was slightly disappointed with some things at Blissdom.  There were alot of things that I didnt expect and some that even shocked me.  But I dont want to put out only the negative things for a few reasons:
I like to always see the positive in things
I NEVER EVER want to hurt anyones feelings
People put ALOT of work into the conference
I met some amazing people
I had a great weekend away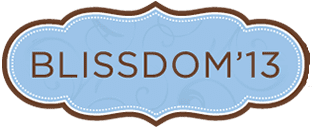 There is always a good or postive thing that comes out of any situation.  I took away many great things but its overshadowed by a few negative things.  Things no one tells you about Blissdom.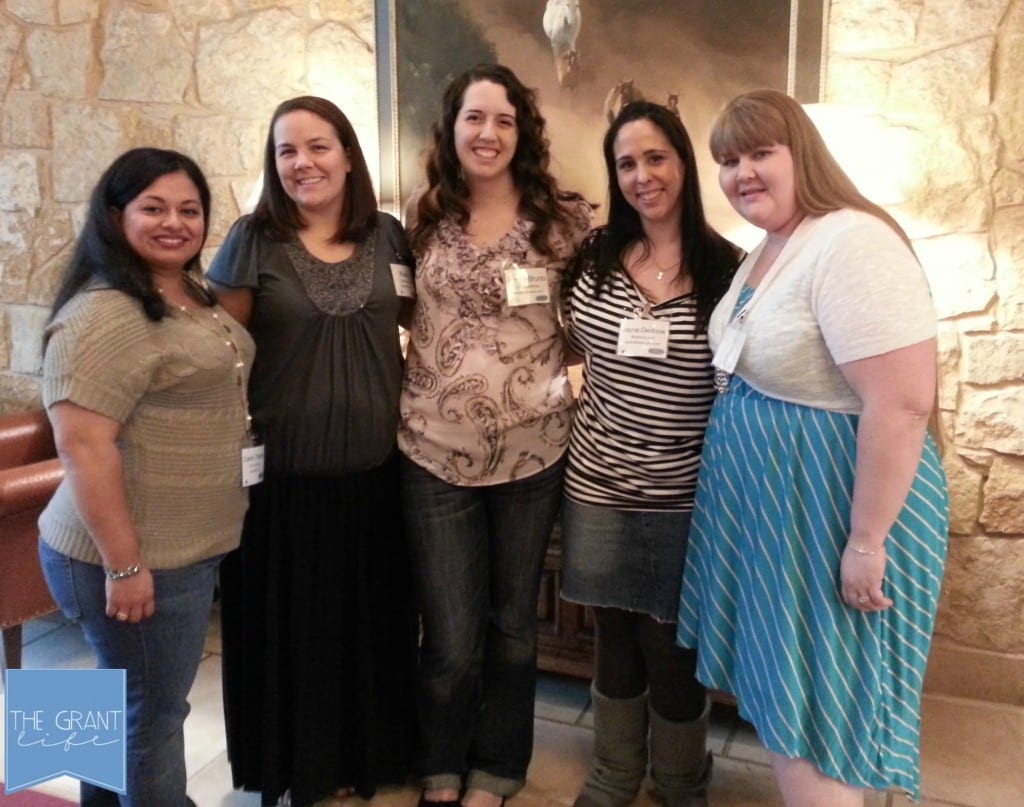 People are clique-y
This surprised me the most.  People had their own cliques and stuck pretty close to them.  Blissdom encouraged connecting but not many people went out of their way to make new friends.  Myself included.  I am an outgoing person – until you put me in a room of 800 other women.  A lot of us tended to stick to our group of people we already knew and didn't venture outside our bubbles.  What I didnt expect was when I sat at a table of new people to be looked up and down and instantly judged.  I sat at a few tables where no one talked to me.  I got a few dirty looks from other people when I laughed with my group of friends during a presentation.  Ooops.  [Ps.. not saying my group was clique-y.  We were very friendly to all.]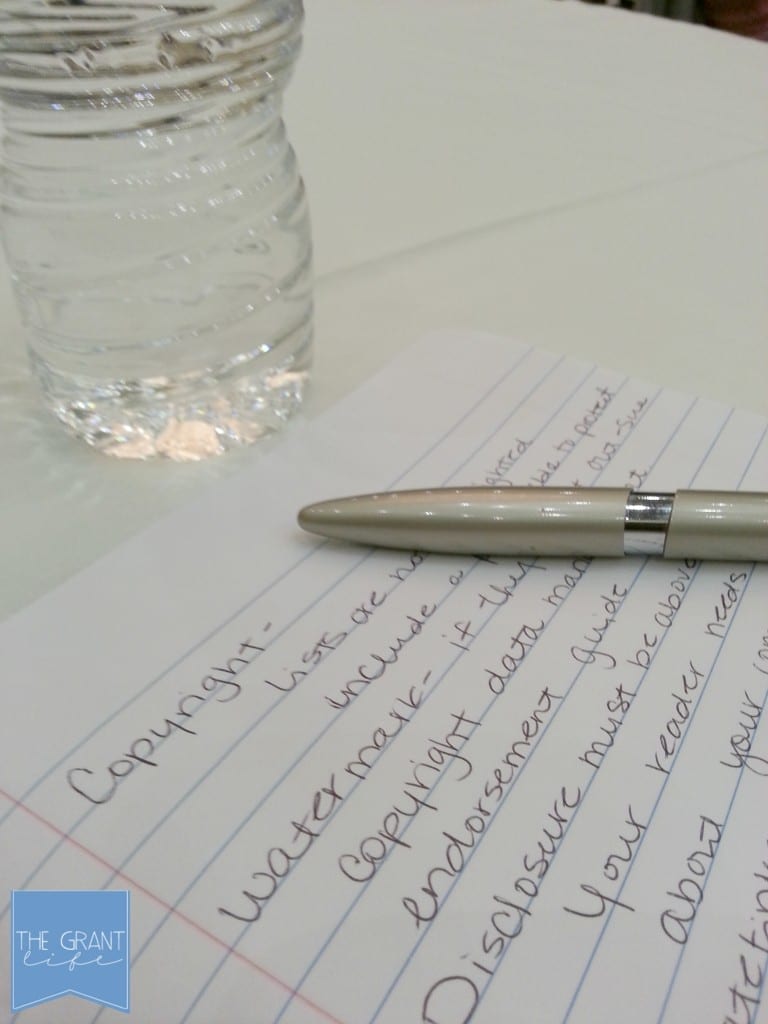 You don't have to go to the classes
I made more contacts outside of the sessions then I did at those round tables.  I ran into more people who genuinely wanted to connect then inside the conference center.  Some of the classes I honestly I had no interest in attending but felt obligated.  I skipped a class and ran into some girls who I instantly connected with.  Connecting was far more valuable then that particular session.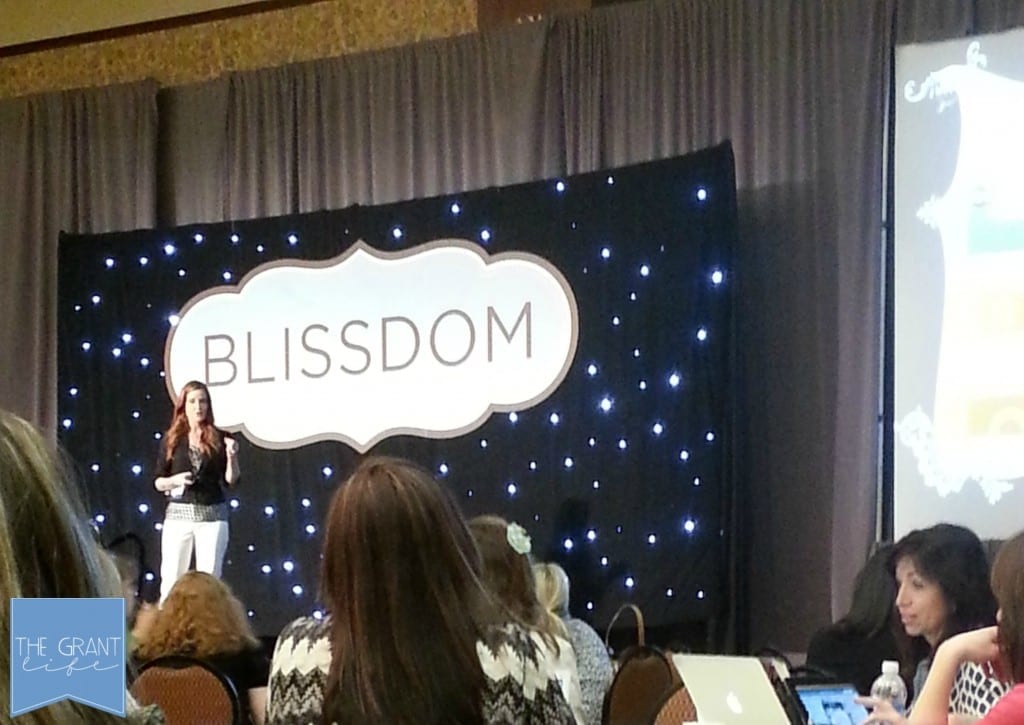 It didn't teach much about blogging
This sounds silly to say but its true.  The sessions were more motivational then educational.  You had to have a decent knowledge of blogging to understand the context of some of the sessions.  It was very inspiring but didn't teach you much in the means of blogging.  This seemed to upset people the most about the conference.  At first I was upset too, but I know that I learned other things and made some great connections in the process.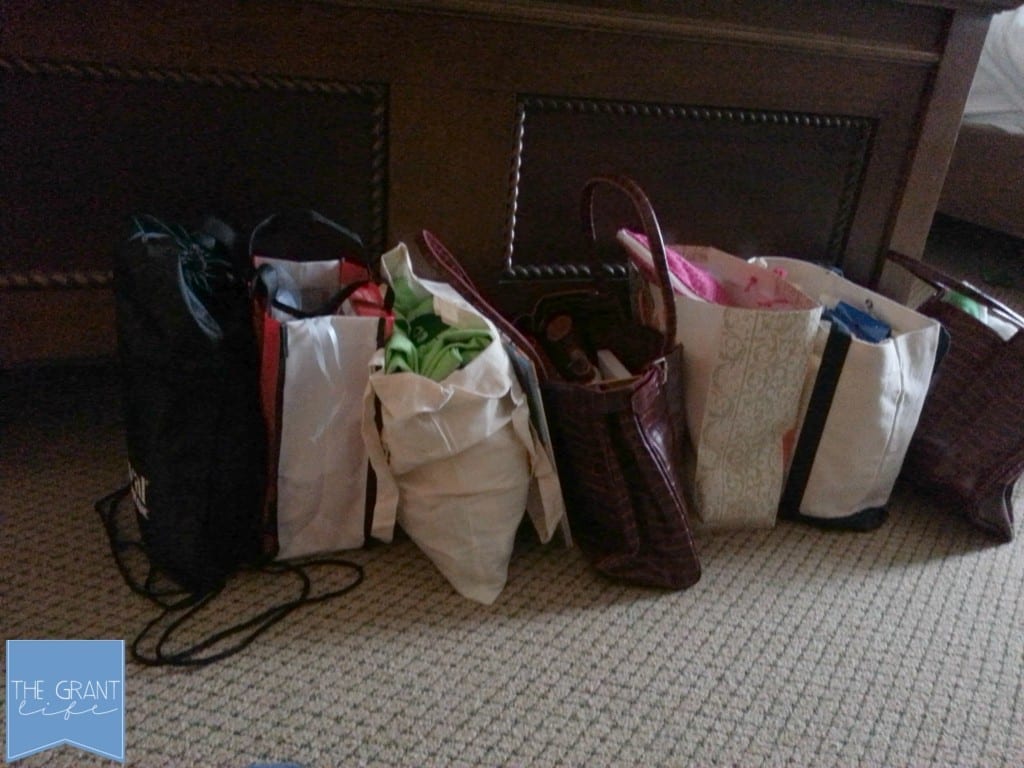 You need extra luggage for swag
Swag is free stuff that sponsors hand out.  There were some amazing sponsors at Blissdom and they loved giving away their products.  I loved taking their products because they were things I used everyday.  Gain?  Check.  Vo5 shampoo and products?  Check.  Pedicare?  Check.  Extra bag?  No check.  I had to buy a bag to get all my goodies home.  Lame-o?  Check.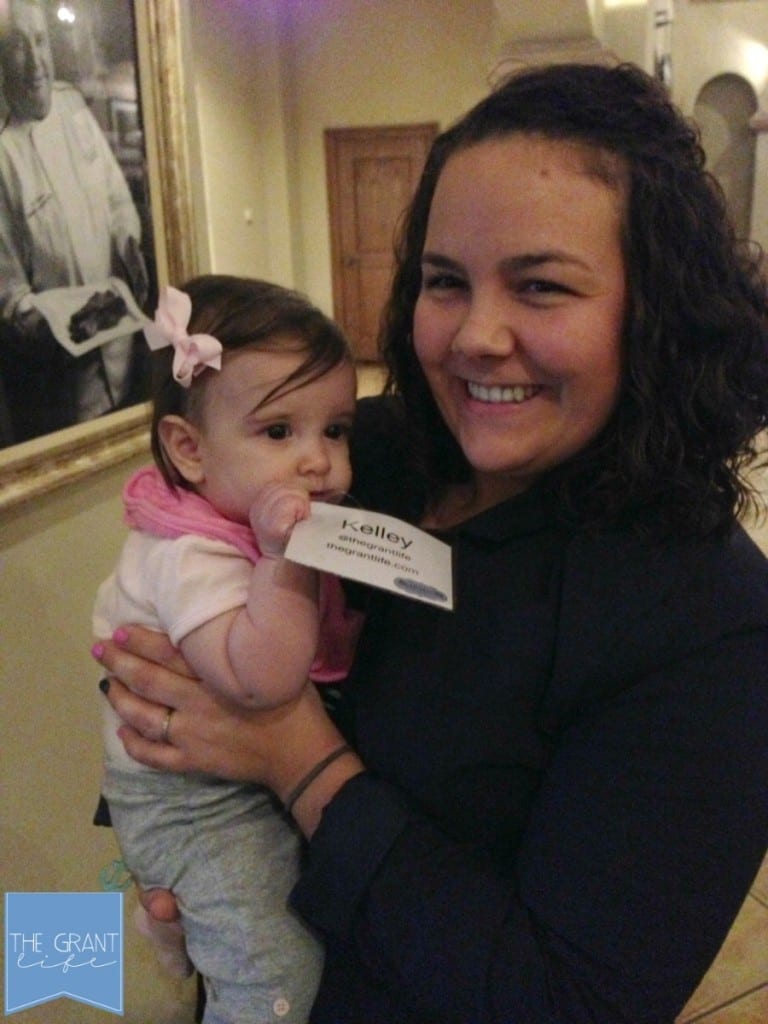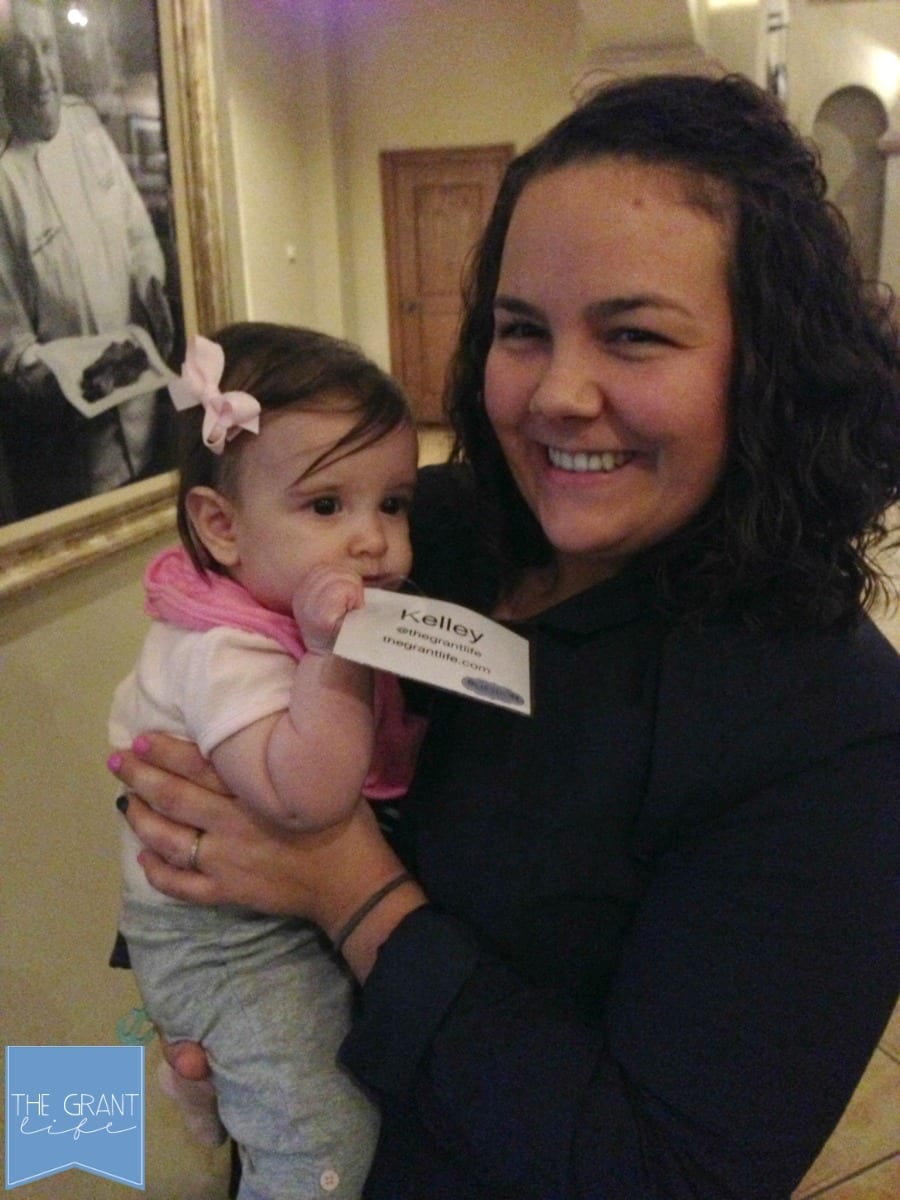 Blissdom gives you baby fever
There were a dozen or so mommas that brought their babies with them to the conference.  And I loved it!  My ovaries did not.  They kept telling me to say things like 'I want a baby to bring to Blissdom!'  'What sling is that?  I need it for my next one!'  'Im not even pregnant or trying but I keep thinking of names!'  What?!  I might as well name my next baby Blissdom.  [That's Emily from Sweet Bella Roos baby girl!]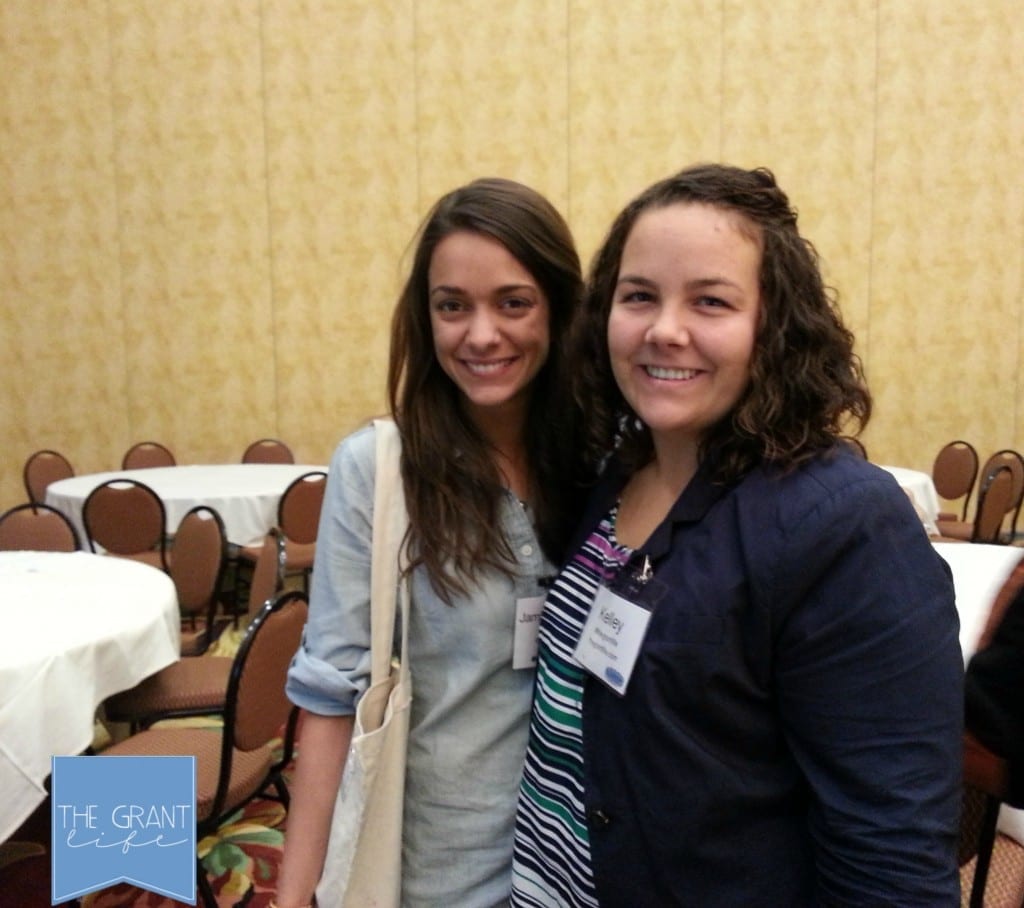 Pictures can be deceiving
I met a ton of people, some that I only talked to for a few seconds and some that I had in depth conversations with.  I took pictures with a few people but only the ones that I connected with.  I didn't walk up to people and just ask to take a picture.  Why?  Well it felt fake to me to say 'OMG I love your blog!' when I didnt even read it just to have a picture with huge blogger x.  So yes, you may have seen a ton of pictures but how many of those people made true connections?  A picture is worth a thousand words, unless its a lie.  [That's Jamie from C.R.A.F.T.  Squeal!  She's so genuine and this picture does not belong in the deceiving category.]

I had an amazing time at Blissdom.  I honestly truly did.  I just want to make sure that if you are considering going next year that you know what I didn't.  If you are considering a blog conference where you can meet the best sponsors and be inspired – Blissdom is right for you.