This question is near to my heart.. because my daughter is so picky in what she eats lately!  We just fill her plate and let her eat what she wants and save it for later.  We cant force her to eat or like certain foods.. so unfortunately we have to be the patient ones.  


How do you deal with a picky eater?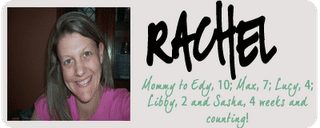 Dinnertime is beastly when I make my 7 year old eat what's on his plate. But I like the philosophy of insisting that your child at least taste a new food. This is not what I've always done, but I wish I had. I used to make a separate meal for him because I was afraid he'd be hungry all night. With three children younger than him now I have no time for that, besides, it is true that a hungry child will eventually eat. I make sure to always serve a course that's non-offensive, though. Plain rice, corn muffins, apple slices…something that I know he won't bawk at. And if wants more of that course, he has to try another bite of his veggies. 🙂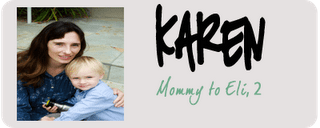 We are deep into this territory right now! Between sensory processing issues, cutting a new set of molars and just generally being 2 years old, my son has days when he will practically eat nothing other than fruit/veggie puree pouches, pieces of fruit and nursing. We still have him sit with us at each mealtime and present him with what we are eating. If he tries things enough times eventually he may like them. I also try to present food in fun and interesting ways to make it more attractive to him. We don't force him to eat anything as it would be a losing battle anyway and we don't want food to ever be part of a power struggle. We make sure that snacks that are offered are nutritious. He will outgrow teething, and being two. He will also improve with the sensory issues and his swallowing ability. We take the long view and seek to maintain family meal time as a time when we are enjoying being with each other and reconnecting.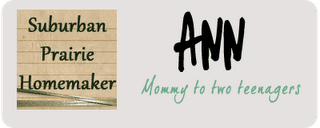 You head it off before it has a chance to start! Mine have never really been picky eaters because when mine were ready to start adding some solids to their diet, instead of jarred foods and cereals, we started with overripe bananas, cooked potatoes and baked sweet potatoes . Things they could grab and squish into their mouths without choking. As they were able to figure out how to gum/chew other things, we added other vegies, tofu, yogurt and fruits as we went. Also, as the kiddos got older, we used to play "As Big As Your Head" in the produce department at the grocery store. Things like collard greens are a lot less intimidating when they were part of a game. We still talk about this game today, and mine are teenagers. I would hold up a large piece of produce next to a preschooler/toddler's face (like peek-a-boo) – and say "Wow, this lemon is as big as your head!" Or grapefruit, or bunch of collard green leaves. Or whatever we were wandering near.
I've also seen where people make Bento's for lunch – it's a Japanese thing, where your kid's lunch has a lot of visual appeal. That might be something to try.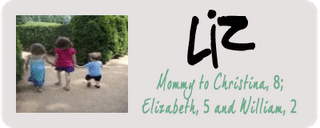 Involve them but don't cater to them. My 6 year old is pretty picky. When she was younger she would ask for mac & cheese or chicken nuggets at every meal. To get her to expand her tastes, I didn't give in.
Dinner is our family meal where we all sit down together. I plan menus a week at a time and everyone gets one night that they get to pick up a meal and I pick the remainder (since I'm the one doing all the cooking).
We all eat whatever is served. Don't like it, too bad. There is always something on their plate that they are willing to eat, and if not breakfast is about 12 hours away. You won't starve. I will make exceptions if I try a new recipe and no one likes it, then maybe you can have a peanut butter sandwich or something to tide you over. For breakfast and lunch I'm willing to play short order cook as long as each meal includes some fruit or veggies, protein and carbs (preferably in that order)
Now at 6, my daughter is still the pickiest of the bunch but her recent choices have included Hamburger Stroganoff, Chicken Cordon Bleu and Bee Bim Bop. Sometimes when I make something new I'll be sure that she won't like it, but then surprises me and asks for seconds.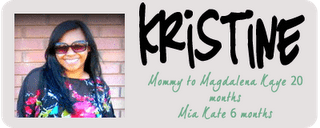 My girls are 22 months and 7 months, so I haven't really dealt with this scenario yet. They both eat whatever I put in front of them. I will relish it for as long as I can (wink wink).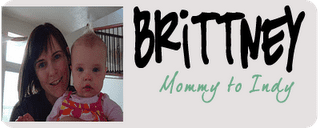 Luckily my little one hasn't been too picky. However, I have learned that just because she rejects something once, doesn't mean I should give up. For example, chicken nuggets. She wouldn't eat them at first. I kept offering her tastes of them every once and a while, and now she loves 'em!
I've also found that it helps when someone other than mom or dad offer her things that are different. She's more likely to try something new if a cousin, aunt, uncle, grandma, or grandpa offer it to her.
Maevri is our only kiddo who eats finger foods right now, but she hasn't been too picky yet! If she doesn't like something, we'll usually try it again the next week. We probably need to add more veggies to her diet though! Honey has become a staple in our household too 😉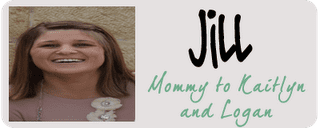 I have been pretty lucky with this topic. My kids haven't been to picky of eaters, but there have been times where they don't want to eat what we are having. With our oldest who is almost 4- we tell her that she has to eat what we are having or else she goes to be hungry and can't eat again until breakfast. There have been VERY few times that she doesn't eat. Most of the time she finally tries it and ends up loving what we are having! For my little guy who is 18 months, I sometimes will just make him something else if he doesn't like it just so he is getting some nutrition in him. We will start switching over to our other tactic when he is a little older!
Before we started having children my hubby and I talked and both agreed that we were never going to cook something else for a picky eater child. Unless it finally became necessary. So far it has worked!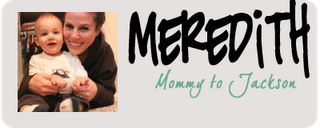 Jackson is just starting to eat finger foods, so I try to act very excited when he's trying new things. Usually if my husband and I make a big deal about it, he'll love it! I'm hoping to have a good, healthy eater on my hands!!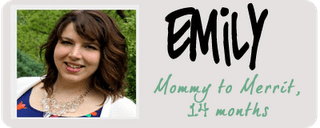 My daughter is 15 months and a fairly good eater. However, there are certain things she doesn't like, for instance, green beans. I just offer them to her often because I know it sometimes takes little ones multiple tries to develop a taste for a food. I also try to offer a wide range of flavors and food combinations so she's used to eating diversely. I don't mind if, ultimately, she has a handful of foods she doesn't enjoy, but I won't ever get into the habit of making separate meals for each family member. I spend enough time in the kitchen as it is!
I used to make adult dinners and kids dinners but now I just make one thing and they can choose to eat it or not. But, in order to get down from the table, my boys have to eat however many bites as they are old…so my 2yr old has to eat 2 bites and my 5yr old has to eat 5 bites. If they are hungry later in the evening they can go finish their dinner (which I put in the refrigerator for them). If they eat all their dinner then they can have snack before bed 🙂
We don't have a lot of pickiness at our dinner table, but we do sometimes have stubborness (ahem, the apple doesn't fall far from the tree) My mom gave Olivia (3.5 yrs) a pair of giant dice. When she starts slowing down before she's really "done" we give it a roll and let fate decide how many more bites to have. Sometimes, we have to roll a few times for each item on her plate, but it's a counting game to her and she doesn't realize we're getting our way!
—
Want to know more about the Mommy Panel?  Click here!  
–[Lovely June Sponsor]–