Today I have been married to my amazing husband for four years.  Or maybe I should say I've been married to my husband for four amazing years.  Both are true.  I honestly cant believe that we've been together for almost 6 years.  Two years together, four years married and two kids later he still drives me crazy.  In a good way.  I get butterflies when he kisses my forehead.  A hug from him takes away all my anxiety.  He lets me talk about the most random things.  And he loves me not matter what.
I was a senior in college at Texas A&M – Corpus Christi and had just gotten out of a really bad relationship.  I wasn't looking for another boy to break my heart or give me the run around.  I was enjoying my last year of school and hanging out with my girlfriends.
One night I went over to my friends house to get ready to go to the bar.  (We call it 'pre-gaming'.. classy, I know.)  We ended up playing Edward forty hands because one of the girls there had never played.  (Two forty ounce malt liquor bottles taped to your hands.  You have to finish them all to have some one untape your hands.  You can't even pee until you finish.  Its horrible and I gagged a little writing this.)  I got wasted.  Its not something I did often, or even liked doing but I just drank and had a good time.
From there we went to a bar by the university called the Islander.  I was in no state to even be in public let alone a bar.  I flirted with the bouncer who was all of 18 on the way in.  I walked in and saw a guy on his phone.  This was when texting was new and I felt the urge to find out if this guy was texting.  I walked up to him and said 'Hey!  Are you texting?  Ill text you!'  I got his number texted 'haha.' and passed out.  In the bathroom.  (Holy cow.  Sorry mom.)
I wake up the next morning on my friends couch.  I smelled like a bar and looked like a bar but I didn't have a hangover or throw up.  After all that drinking I woke up refreshed.  (Go figure!)  I checked my phone and had a text from some number that said 'Is this the girl that got my number?' and was very confused.  I had to ask my friend what happened and she told me I bombared a guy for his number before I passed out.  In the bathroom.  I asked 'Was he cute?' and she shook her head no.
We texted back and forth a while but I really didn't think much of it.  Then one day when I was driving home from school he called me.  At this point I didnt even remember his name, let alone what he looked like.  I answered and was greeted by this booming voice.  The loudest voice I had ever heard.  'Hey Kelley, its Ryon.  What are you doing tonight?'
Wait, what?  I pulled the phone away from my ear because he was so loud and thought this had to be a joke.  There was no way that he wanted to go out with me after seeing me at my worst.  (Let me tell you, it was my worst).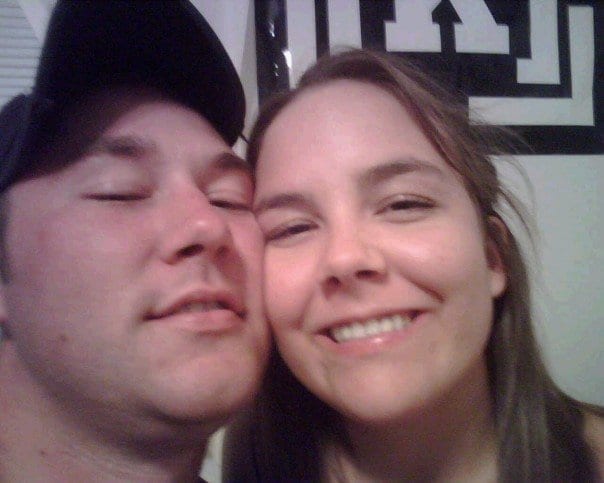 Who was this boy?  And why did he text me back?  Ill share the rest of our story later!