I love love love to have a freezer full of food. It makes my life that much easier when I dont have to run to the dreaded grocery store every other day. And it also helps with my menu planning. I just pop open the freezer and take inventory of what I can use for the week.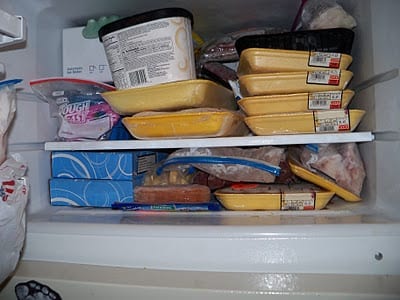 Seems easy enough right? Open freezer.. move food around.. write down menu.. reopen freezer to double check to make sure you actually got the menu correct. Repeat.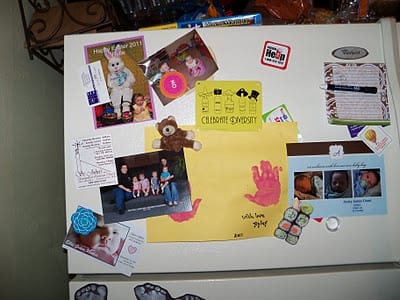 Ya.. not the best system. But it was all I had. Then one magical day a solution appeared. An easy way to track what was in your freezer. And to help bring organization into my life.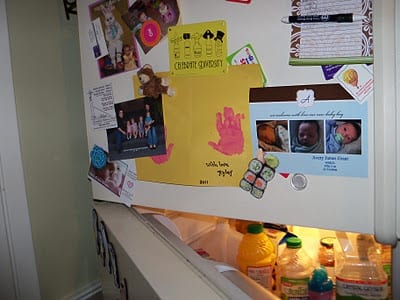 One of my friends pinned this simple way to track what you have in your freezer. And I think my jaw hit the floor. So simple! So clever! So doing this.. right now!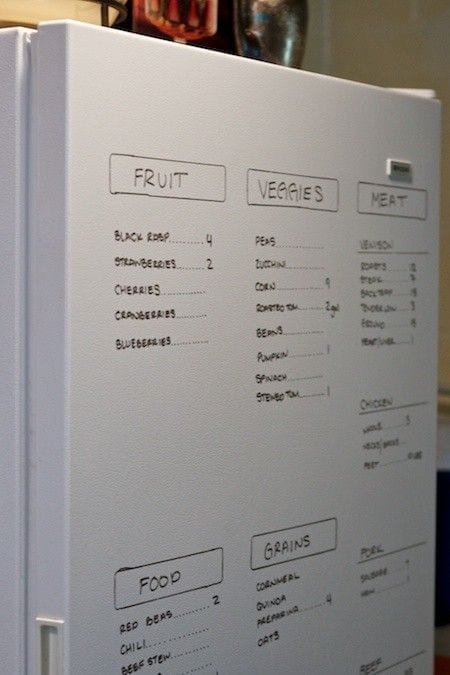 Right?! Did your jaw just hit the floor too? (
source
)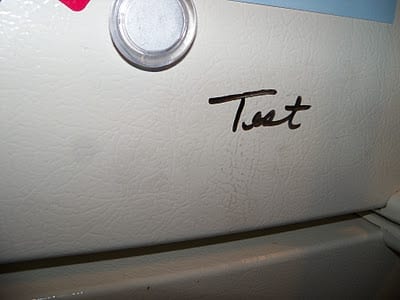 I wasnt too sure about this whole dry erase marker on the fridge thing so I did a little test spot first.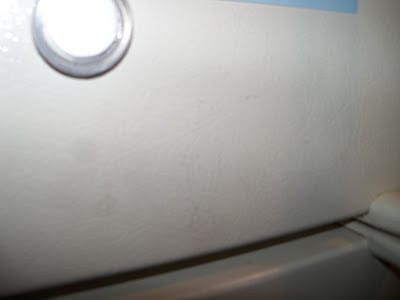 And it totally worked! The marker wiped right off. And so did most of the smudge marks that were already there. I may or may not have squealed with excitement.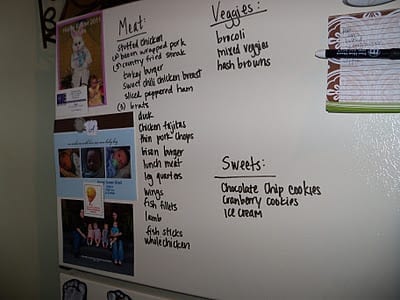 Look! Organization! And so neat too! Ahhhh.. I love it. I know whats in my freezer.. and when I take it out I erase it from the list.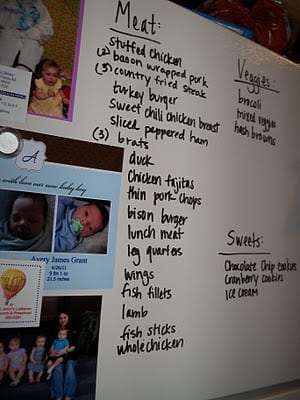 Are you still there? Or did you just go search for a dry erase marker? I would totally understand if you dont even finish this post.. just get up and start writing on your fridge!
I must warn you though.. writing on the fridge is addicting. The next day my husband joined in the fun and left me a sweet note before he went hunting. Later that day my toddler thought it was a free for all and added her own special design. (Thank you inventor of the washable crayon!)
So what do you think? Super easy? Let me know if you give it a try!