An easy recipe for school lunches or after school snacking!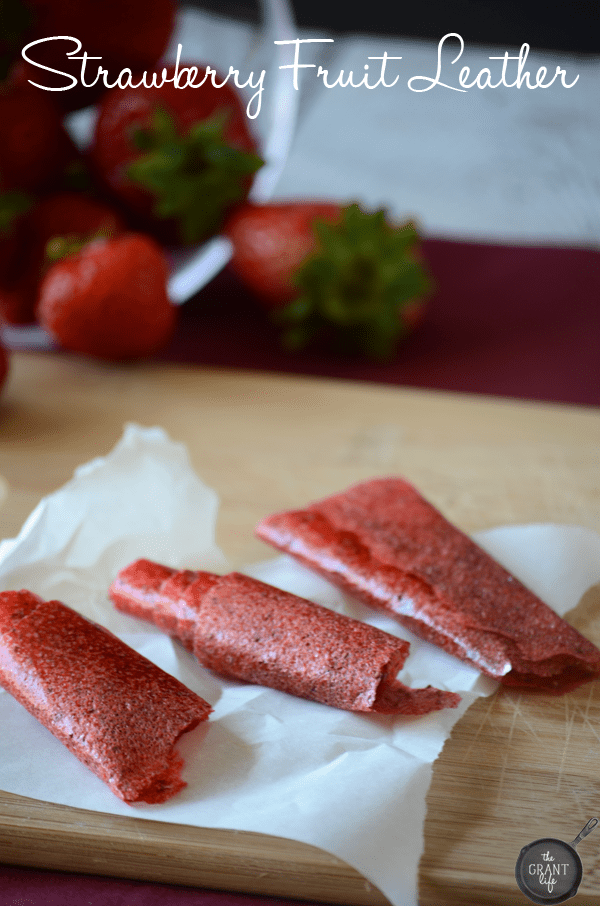 Ryley loves gum. If she could, she would chew it all day long. My mom keeps a pretty good stash just for her.
Avery, well, he doesn't quite get the concept of gum yet.
He swallows it.
Or it ends up on the floor for me to step in.
Once I had to cut it out of the carpet.
Needless to say, he doesn't get gum very often.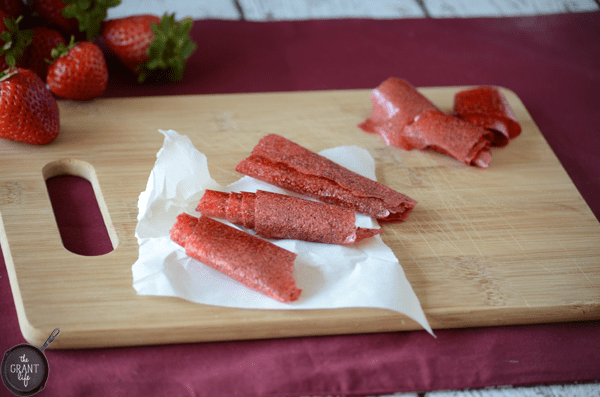 Ryley has been learning to blow a bubble. Did you know that blowing a bubble is hard to teach?!
I've taught her to use the potty, make her own peanut butter and jelly and use the Netflix remote.
But we have yet to master blowing bubbles.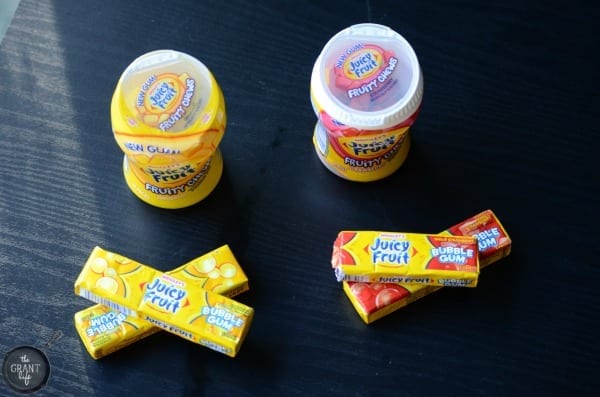 When the new Juicy Fruit bubble gum came to the house, we were both excited.
Ryley was because she loves gum and momma was because she might be able to teach her to blow a bubble.
We grabbed some of the strawberry flavor and started working on bubbles.
The video below shows our process with bubble blowing.

How funny is that?
Ryley is holding a rollie pollie in one hand.
Avery was whining because he dropped a whole plate of scrambled eggs.
We still have a few bubble blowing sessions before we get there. But, the strawberry Juicy Fruit is deee-licious. So that helps.

Inspired by the strawberry flavor, we made strawberry fruit leather. Its perfect for back to school lunches, snacking after school or for a late night sweet tooth.
Avery was all about them. He snatched up a piece while I was trying to photograph it.
Fruit leather is to Avery as bubble gum is to Ryley.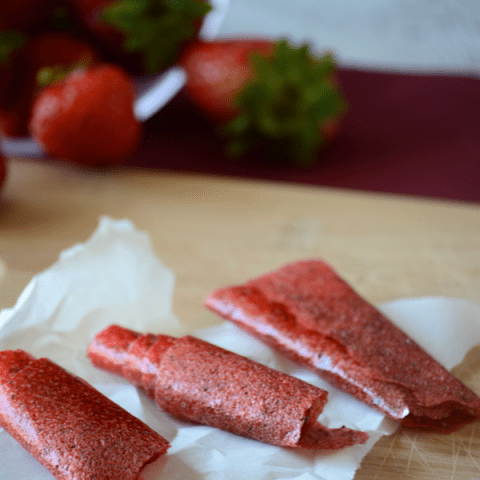 Strawberry Fruit Leather
Ingredients
1/2 pint strawberries, hulled
Instructions
Preheat oven to 170.
Blend the strawberries in a food processor until liquidy.
Spread them onto a silicone baking sheet or parchment paper.
Let cook for 3-4 hours, until there is no more liquid remaining.
Remove, let cool and tear into strips.
Enjoy!
Nutrition Information:
Amount Per Serving:
Calories:

53
Sodium:

2mg
Carbohydrates:

13g
Fiber:

3g
Sugar:

8g
Protein:

1g
If you like this recipe, be sure to check out:
And sign up for our emails and never miss a recipe!