Homemade butter with crisp bacon and fresh rosemary!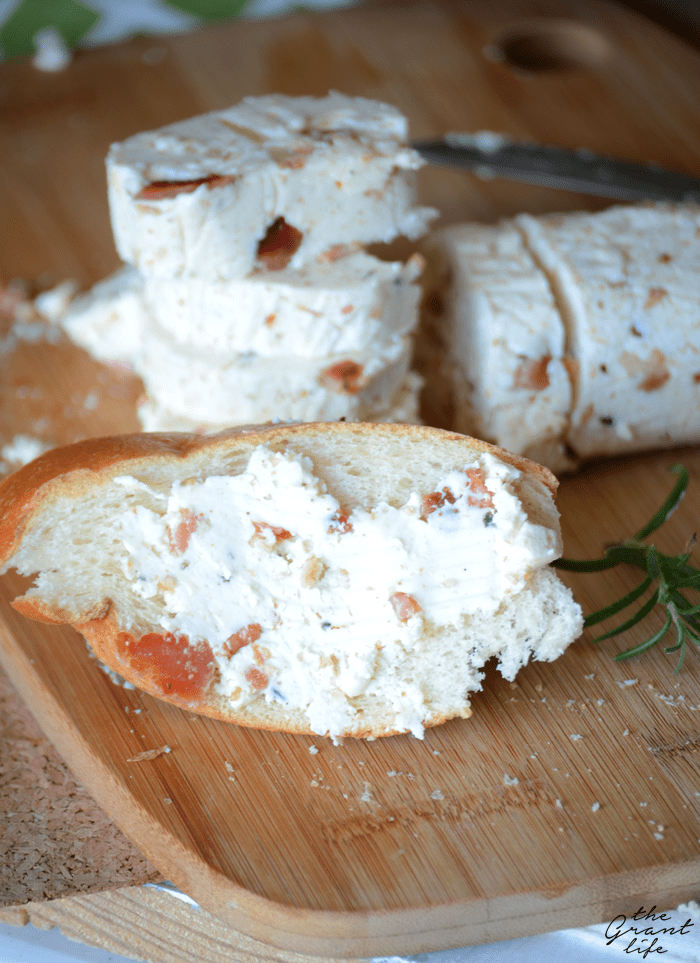 Friends. I'm going to be real with yall for a minute. I am busy. Like go to bed exhausted and wake up tired kind of busy. I have three (!!!!!) houses under contract right now. I NEVER in my life thought I would be able to say that. I am so excited for every little step that comes with buying a home, but there are a lot of little steps. Times that by three. I am grateful and blessed to be doing this every day.
And as I type this I am yelling at the kids to put down the puppies. I have two kids that want to love on EIGHT puppies all.the.time. It's sweet. Sometimes. Ryley is really good with them but Avery isn't so gentle. I think it's a boy thing but maybe it's just an Avery thing. Who knows. He is currently not allowed to touch the puppies unless someone is sitting reallllly close by him.
And my mom has a really bad stress fracture in her foot. She's not suppose to be on her feet for at least 3 weeks. She bought one of those scooters to put her leg up instead of crutches. I am in charge of driving her around, helping her around the house and trying to make sure she stays off her foot. It's been.. interesting.
Busy. With work and kids and parents with stress fractures. So my post today is short and sweet. I have more pictures but I didn't get around to editing them last night before bed. I may add more when I get a minute to edit them. Or I may just play farkle on my phone instead. Either way – rosemary bacon butter. I'm sure I don't need any pictures to convey how delicious this homemade butter is.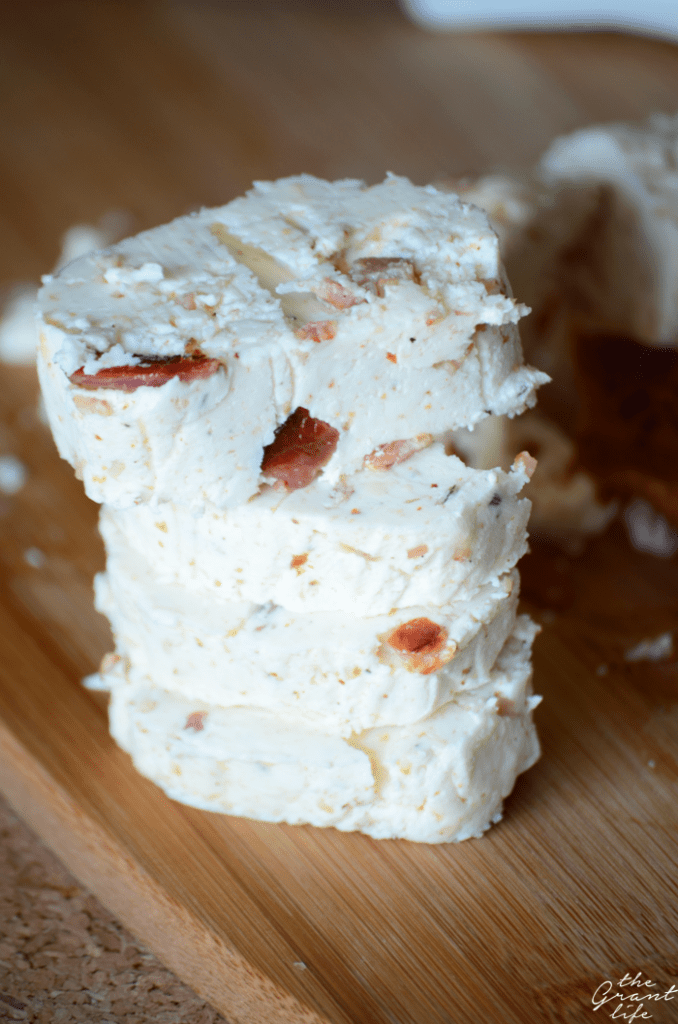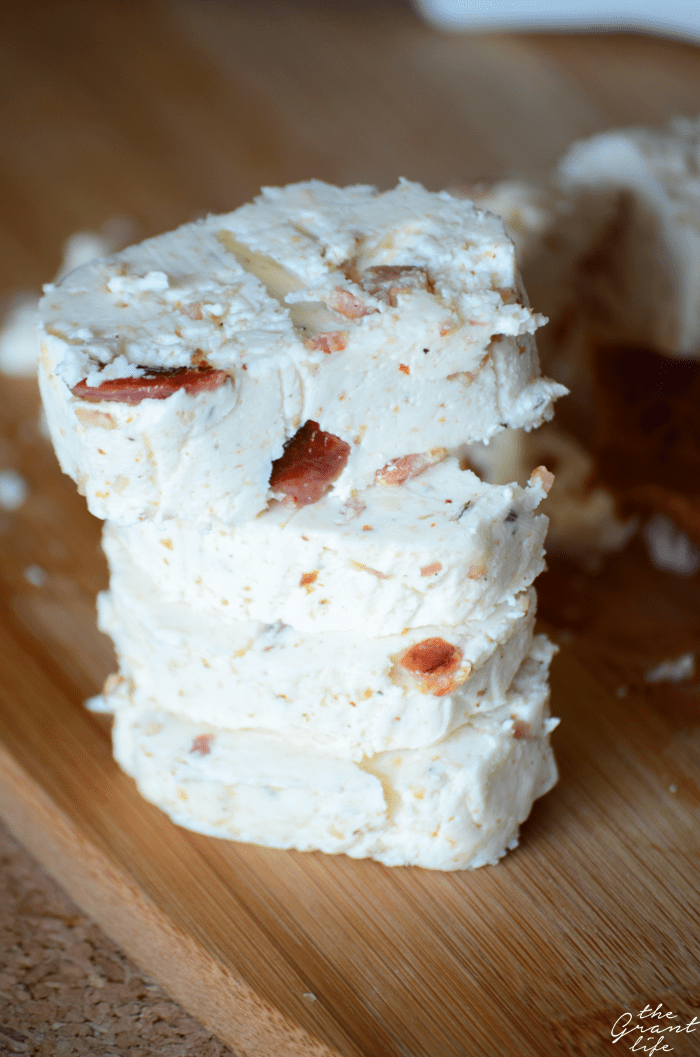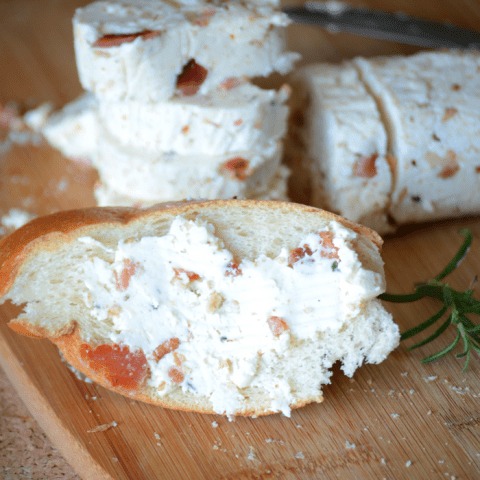 Rosemary Bacon Butter
Ingredients
2 cups heavy whipping cream
2 tablespoons ice cold water
3 slices of thick cut bacon, cooked and crumbled
3 sprigs of fresh Rosemary
Instructions
Pour the heavy whipping cream in the food processor.
Mix for 5 minutes or until the cream goes from liquid to whipped cream consistently to chunky solid.
Drain out the excess water and then add the ice cold water to help the butter stay together.
Pulse for another minute and drain again.
Add in the bacon and rosemary and pulse until combined.
Remove and place in plastic wrap and put in the fridge to harden.
Enjoy!
Notes
Will stay fresh in the fridge for a little over a week.
Bacon and Egg Breakfast Fried Rice
Be sure to sign up for our emails