Im not going to lie.. I dont get do my hair and makeup everyday. Most days I wear a ponytail and yoga pants because all I do is chase kids around the house. Some days I dont even leave the house. When I do go out, I want to look like I have it all together. (No one has to know the truth.. right?)
Today Im going to share my super easy, super simple beauty routine. It takes me 15 minutes to do my hair and makeup. I use no heat curls at night to cut down on my prep time. (Its hair magic.. seriously!)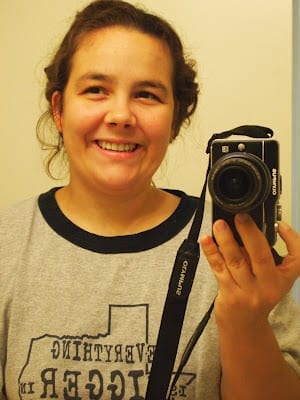 This is me. No makeup, hair in a headband.. straight outta bed. By the way.. it is so awkward to take pictures of yourself. So awkward. And yes, I am wearing a 'Everything is bigger in Texas' t-shirt.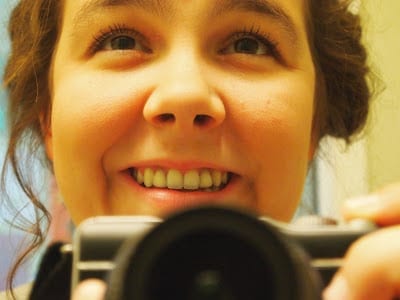 I keep my hair up while I apply my moisturizer, foundation, bronzer and mascara. Thats all I ever use as far as makeup goes. I may switch up the bronzer for blush if I want rosy instead of golden. Today I used Maybelline Colossal Volume mascara, Maybelline Instant Rewind Eraser Makeup, and Physicians Formula bronzer. All can be purchased at your local Walgreens.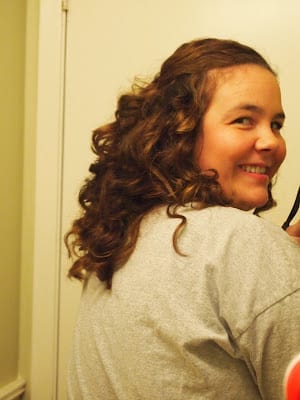 I take the headband off and put in some frizz spray to try and calm my hair. I pinned the front pieces back and continue to take awkward photos of myself. I do love how my curls look though. Easy breezy.. my kinda style.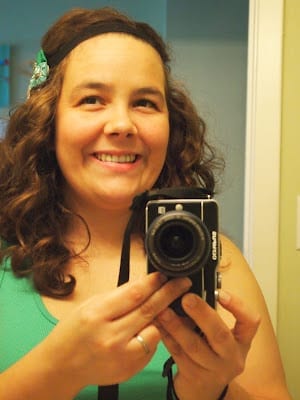 To make my look extra 'Spring-y' I put on a loveable headband and matching tank top. And Im ready for my day. This is how I prep for trips to the grocery store, dinner with the hubby or just to feel put together. Its a very versatile routine.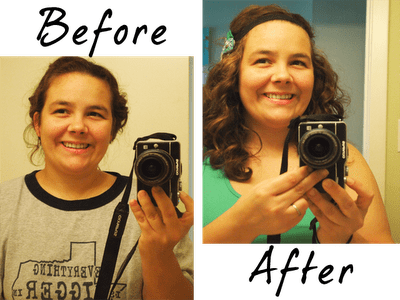 Fifteen minutes, 4 makeup products, and one frizz spray later. The makeup is light and minimal and my curls are bouncy and soft. Perfect for Spring!
Whats your Spring beauty routine? Any tips or tricks you'd like to share?