Looking for an easy weeknight pasta? This creamy pasta carbonara is the one!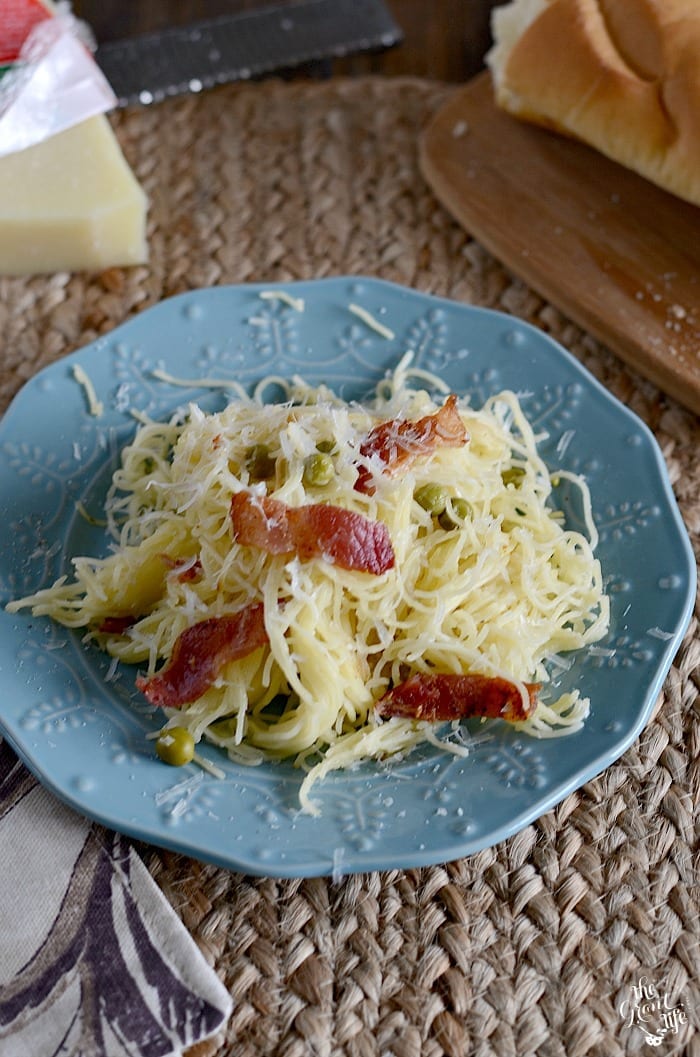 Yall. I love pasta. Seriously love it. I could eat pasta every single day of the week. And then have it cold for breakfast. Oh yes. I am that person. Now add in bacon to that pasta – and BAM – pasta perfection. Plus, this pasta carbonara is so stinking easy to make. There is no reason why it can't be a weeknight dinner. And then breakfast the next morning. But maybe that's just me.
And that's exactly what this pasta was for us last week – an easy weeknight dinner. I had a craving for this creamy pasta goodness so I whipped it up this past Friday. And I totally made a double batch since everyone in our house loves pasta. And bacon. And 2 out of 4 of us like it for breakfast.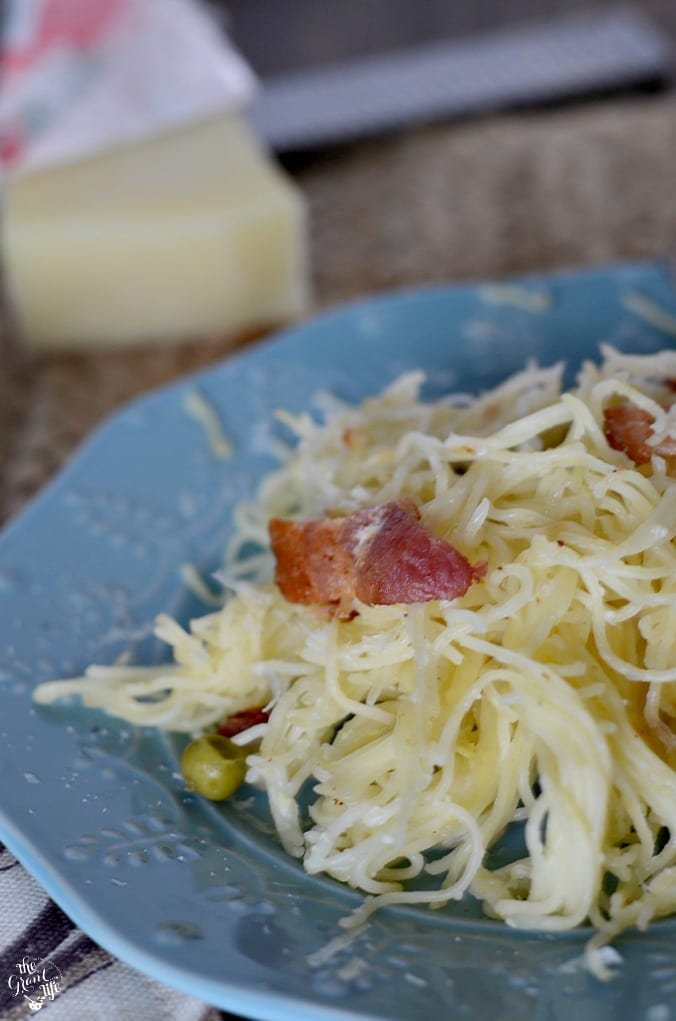 Ryon and I both love leftover pasta for breakfast. I'm not sure where I saw it, but someone had a sunny side up egg on a bed of pasta and it looked amazing. Ever since then we have been having pasta with a drippy egg the next morning. And since this pasta carbonara is already loaded with bacon, it's perfect for breakfast.
The kiddos aren't too keen on the idea yet, but they love leftover pasta for lunch. When I add it to their lunches for school I know they will come home with a clean tupperware. All the pasta goodness gone and in their little bellies.
So this pasta carbonara is not only great for dinner, but also a great breakfast and lunch addition as well. Not many dinners can say that!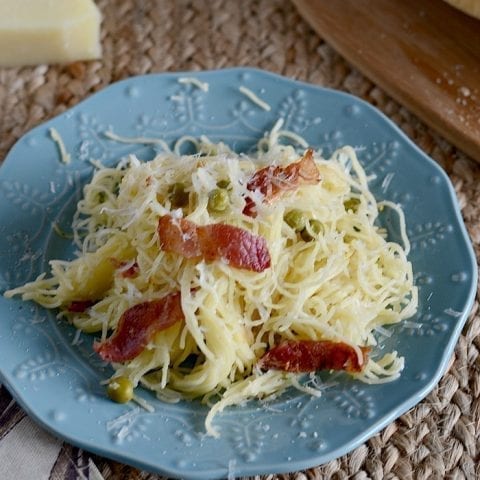 Pasta carbonara
Ingredients
6-8 slices of bacon, cooked and sliced
few tablespoons reserve bacon grease
3 gloves of garlic, minced
1 pound of angel hair or spaghetti pasta
2 eggs
1 cup of Parmesan, shredded
salt and pepper to taste
1 can of peas, drained
Instructions
Add the garlic to the reserve bacon grease and cook until fragrant.
In a large pot, bring water to boil and cook the pasta until al dente. Keep 1 cup of the pasta water before draining.
While the pasta is cooking, whisk together the 2 eggs, the Parmesan cheese, the roasted garlic and the salt and pepper.
While the pasta is still very hot (but drained of all the water) stir in the egg/Parmesan mixture. Stir quickly so that eggs cook in the hot pasta but don't become scrambled. If the mixture is too thick, add some of the reserve water to thin it out.
Toss in the peas and bacon.
Serve with extra Parmesan and enjoy!
Like this recipe? Be sure to check out: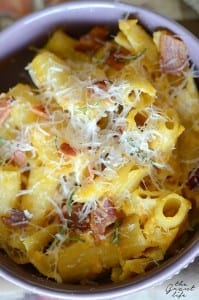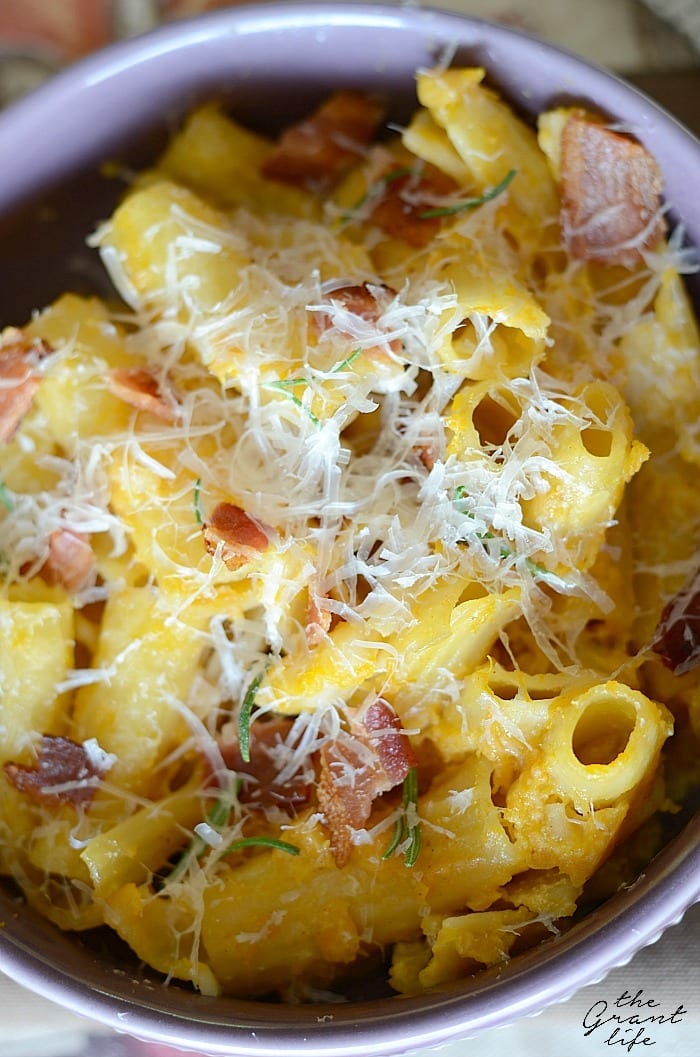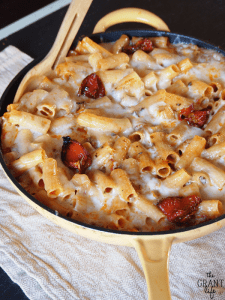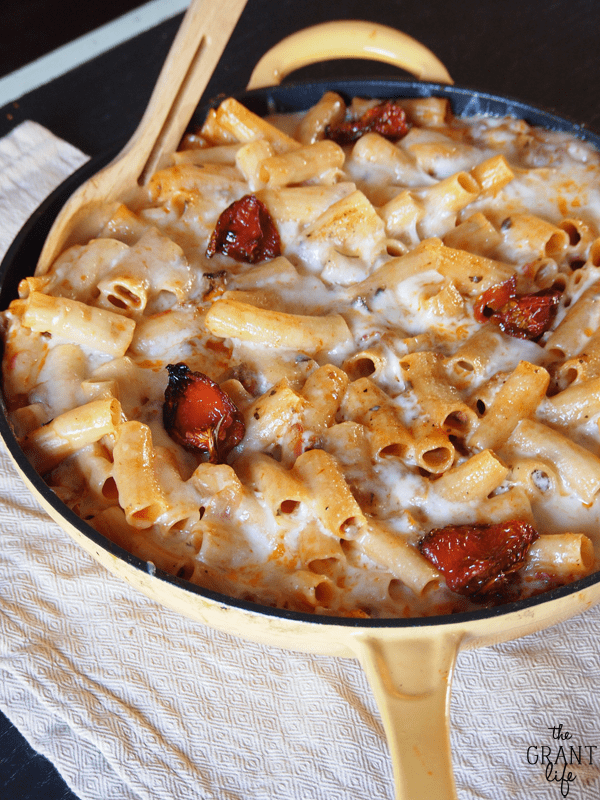 Like it? PIN IT!