Every since I started blogging I have been obsessed with my numbers.  How many GFC followers do I have?  How many page views do I have?  How many Facebook fans do I have?  Its made me sick before and its made me sad before.  I have Google analytics and Stat Counter set up and I check them at least once a day.  Yall, Im tired of checking my numbers.  Im tired of trying to reach a certain number because then Ill want more.  And more.  And more.  Im tired of being ruled by numbers.  Im quitting my numbers.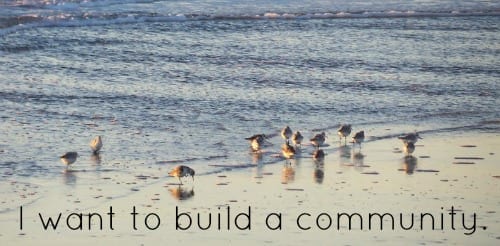 Ok.  I lied.  Im not quitting all my numbers.  Just certain ones.  I can't focus on the ups and downs of my daily page views   I just can't.  What I am going to try to grow are my number of comments.  I want to write content that people can relate to and feel compelled to tell me their story.  I want to start conversations with people.  I want my followers to become my friends.  I want to build a community.
I will measure my success by you.  How many people I call friends, how many people I can help, how many people I can inspire.  Thats what I want to measure.  And not even with numbers, but with 'a lot' or 'too many to count'.  I want to build relationships with my readers so that when I say 'Hey!  This is an awesome blog!'  or 'Check out this product!' everyone runs to check it out.  Because if my friend told me to look at something awesome I would.  I want that.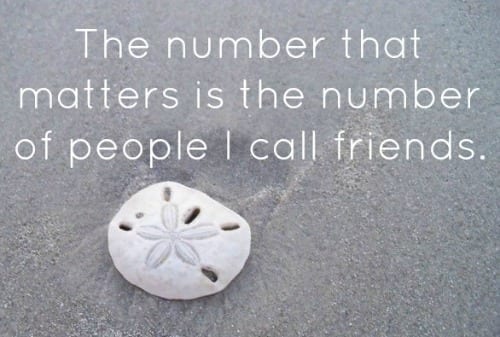 Im going to let you in on a little secret.  Sometimes, page views and Facebook fans and especially GFC followers do not matter.  Do you know why?  Because they dont prove that you have any influence.  Ok, maybe they do a little bit but how many of your followers click on a link you send?  How many respond or interact with you?  That to me, is the true measure of success.
So what does that mean?  Well, a few things.
One – Im going to do a numbers detox and not check them everyday. [Or try to.]
Two – Im not going to be changing my sponsor options (more on this soon).
Three – Im going to change the things I post.  In the past I have posted things or shared things because I thought I needed to do so in order to keep up with everyone else.  Im going to post things we love as a family, things we do together and all the messes and chaos in between.
Four – Im going to be very selective on the things I promote.  I want to promote products/services/people that I love and know you will love as well.  I want to build trust between my readers and the brands I choose to promote.
Im really excited for these changes.  I love blogging, I absolutely do.  But things need to change and Im starting by quitting my numbers.
Anyone else ever feel overwhelmed by their numbers?  Or am I alone on this?  [Please say no!]