Whip up these no bake peanut butter bars in under 30 minutes.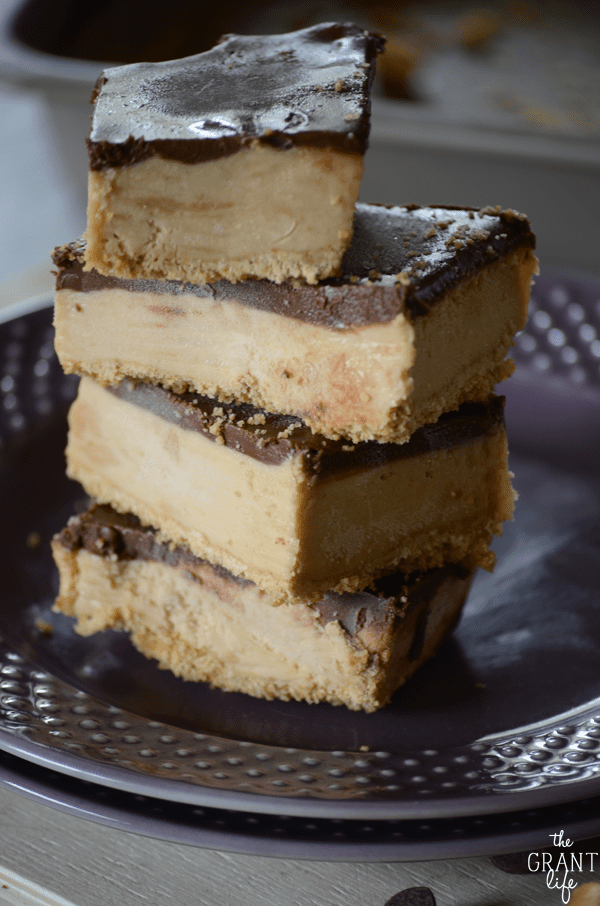 I have mentioned before that I was waiting to try a new medicine for my Crohns. I think my doctor gave me the script in October and I fought with my insurance for months to get the medicine. Finally last week my Humira starter kid came in the mail. Hallelujah! For some reason I assumed that since my insurance had given me such a hard time that the starter kit had to be specially made. Like they had to personally package together 6 shots and add some literature before sending it out.
Nope.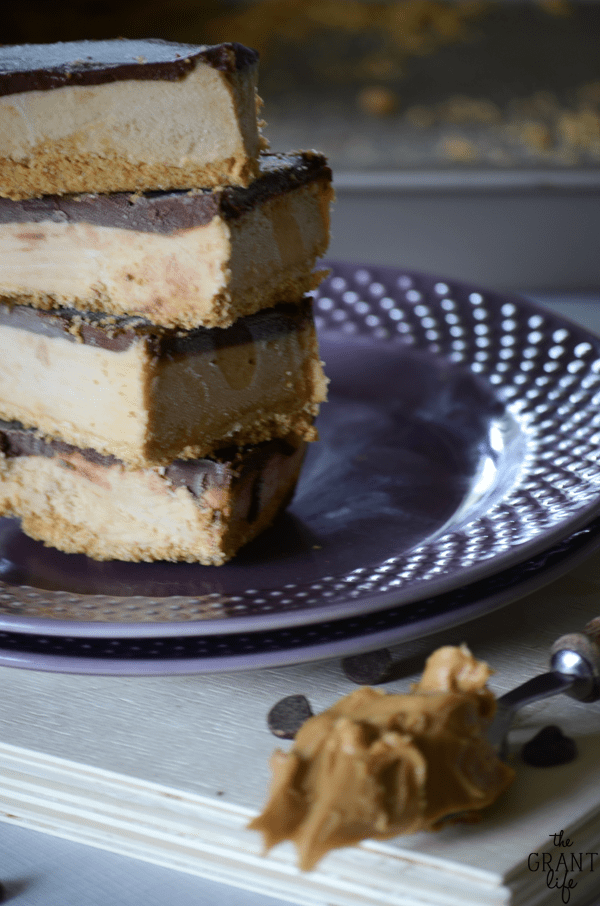 I opened a box and there was a super fancy pre-packaged box for the injections. It even said "Crohn's starter kit up top." Not even kidding. But every time I talked to someone on the phone about it, they acted like they had no idea what I was talking about. I even had one lady tell that the script didn't show the starter kit, they proceeded to read me the part that said STARTER KIT. Not even kidding.
So for this nice little box to show up at my door sort of blew me away. Well, it was a big box with a little box on ice since they have to be kept cold.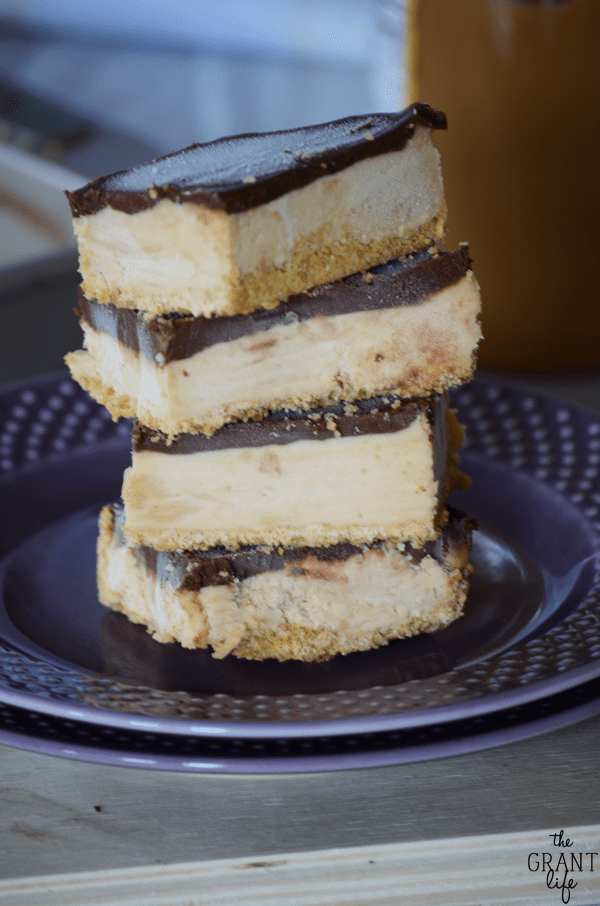 And for some reason I thought that these shots weren't going to hurt. I have been poked and prodded so much in the past year that needles and such don't bother me. Not at all. Plus, I think after having two kids, you're sort of like "Bring it" when it comes to this stuff anyways. So I didn't worry about the pain factor at all.
Which is just silly, but true.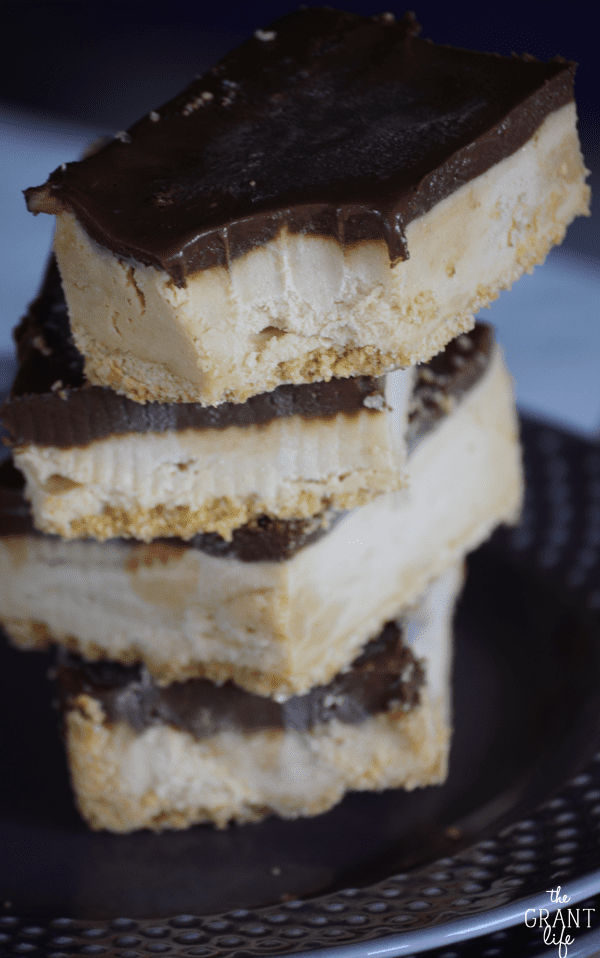 Oh and I forgot to mention that I had to take 4 shots the first day, four hours apart. And they suggested that you have someone with you when you do them in case you have a reaction. So I waited til the evening when I knew someone would be around. I'm not sure what time I started the injections but I know I had to wake up at 2 AM to do one. Which was absolutely no fun. And here's why.
Shots don't bother me. But when you are injecting cold medicine, it sort of stings. A lot. The other shots I let warm up a bit and they weren't so bad. At 2 AM though, I wasn't waiting 20 minutes for a shot to get warm. So it was cold. And it stung. A lot. And I was tired and crabby to begin with.
But! The shots are working and I am feeling better. I will be on a maintenance dose of one shot a month, which I can handle. And since I'm feeling better – I'm eating better! And by better I mean eating. Just eating. All day. All the food.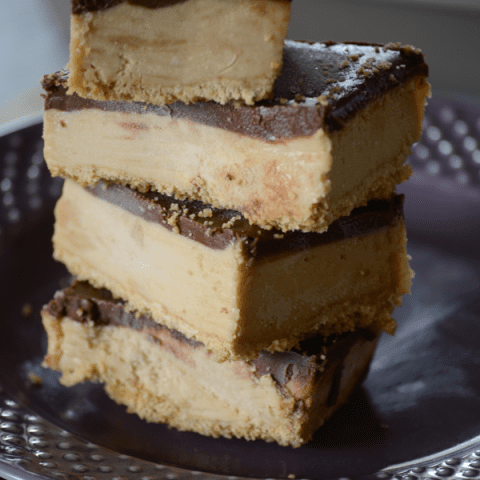 No Bake Peanut Butter Bars
Ingredients
Crust -
1 cup graham cracker crumbs
1/2 stick of butter, melted
Middle -
1 8oz package of cream cheese, softened
1/2 cup of sugar
i cup of peanut butter
1 teaspoon of vanilla extract
1 cup of homemade whipped cream (or 8oz tub of store bought)
Topping-
1 cup of chocolate chips
1 cup of heavy whipping cream
Instructions
Add the melted butter to the graham cracker crumbs and mixed until incorporated. Press into the bottom of a 8x8 baking dish.
Cream the cream cheese and the sugar, until fluffy.
Add in the peanut butter and vanilla extract and mix well.
Slowly fold in the whipped cream.
Spread it out onto the graham cracker later. Add to fridge or freezer for a few minutes to harden.
For the topping, microwave the heavy cream for 2 - 30 second intervals.
Add in the chocolate chips, and stir until smooth. Let cool slightly.
Add the chocolate ganache to the peanut butter layer.
Place back in fridge or freezer until ready to serve.
Enjoy!