Yes.. this is going to be a whole post on our cake.  Remember how I said that finding the perfect dress was number one on my wedding list?  Well, cake was number too.  I had a very specific image in mind for my cake.  I wanted blue and tan ribbon on the bottom and an anchor in the middle.  Oh.. and I wanted it to be delicious.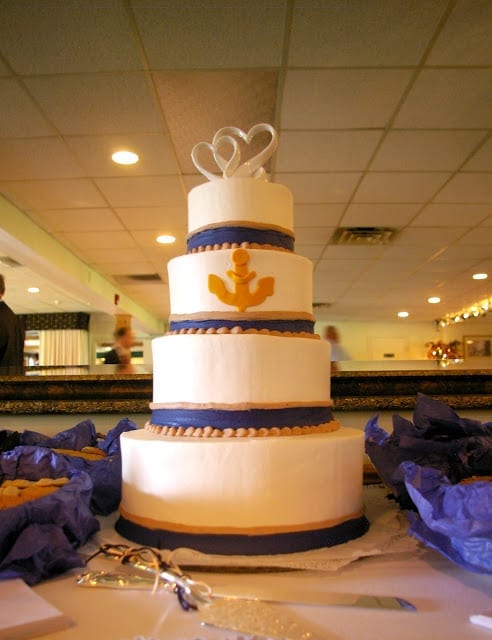 When I saw this at my reception I wanted to hug it.  It was love at first sight.  Is it not perfection?  They design was perfect and of course matched our wedding colors.  We didnt use ribbon since the bakery suggested against it saying it would peel the icing off.  I wasnt wasting any icing folks.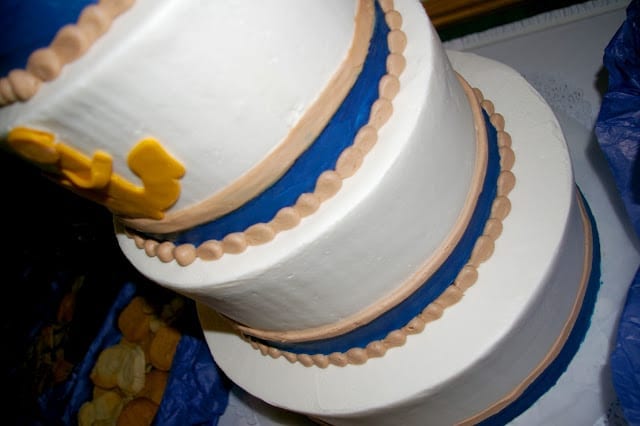 And it was huge!  I had four layers, vanilla, chocolate, marble and strawberry with butter cream frosting.  I also had a cookie bar just in case cake wasnt enough.  We took home so much cake that night.
My perfect wedding cake.  We took home the entire bottom layer.. which was strawberry.  Which is my favorite!  We opened presents the next day and ate cake.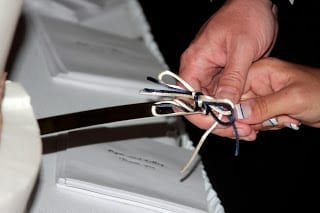 Ryon and I cutting the cake.  And a glimpse or our favor bags for the cookies.  They said 'Ryon and Kelley' and 'Thank you' underneath.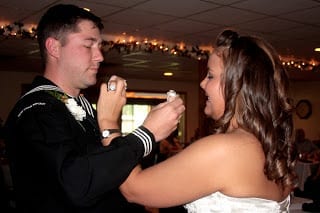 Can you tell I was nervous he was going to smash it in my face?  I was a little bit.. but he swore he wouldnt.  Still didnt trust him.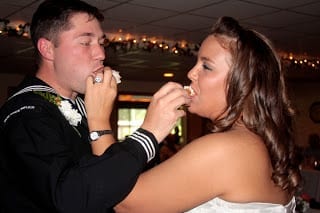 I dont think he trusted me either.. haha!  We got over it and ate our delicious cake.  Oh I loved that cake so much.  We saved the top tier for our first anniversary and it was so freezer burnt we had to through it out.  So we went to the bakery we got it from and got a fresh piece.  
This post is sponsored by: