Thank you
Kelley
for putting together these
precious moments
! I enjoy reading about the adventures of these cute kids and their mommies. I'm a mommy of two little goobers, but I am so happy to be sharing our daughter's birth story.
Our daughter,
Maevri Kate
, made an early entrance into the world…
It was late June of 2010 and I was at about 35 weeks when our little girl started showing signs that she wanted out of my tummy. I was still working part time, but had been segueing out of work responsibilities. It was summertime and I was working at the museum, so I was on my feet the majority of the day. Late July was our due date, but my boss went ahead and took me off the schedule to let me rest. I went to work my last day on Sunday, but left early because of some rib and back pain. I felt like a big sissy, because I definitely teared up in front of my boss, who thankfully urged me to go home and rest. I thought that my massive kankles and back pains were just part of pregnancy and being on my feet all day. I was seeing my doctor the next day though, so I didn't worry about it much. I had also scheduled another appointment a week earlier and we were all a-OK. My parents were coming into town the next day too, so I was looking forward to relaxing with them.
The next day, I went in for my regular bi-monthly, check-up appointment. My body was still achy and I felt like my feet were going to explode. Remember those massive kankles? (My lovely hubs is rubbing my kankles below.) 2:30 p.m. rolls around and I finally get called in. I do the normal sprinkle in a cup, weighing and blood pressure check.
Hold the train…
I had gained fifteen pounds since my last visit and my blood pressure was about 150/80. For those of you that don't know (I didn't.), that's ridiculously high. And who gains fifteen pounds in one week?! Well, it's definitely possible, but I had not been eating any more food than usual. I remember my sweet nurses, who I loved being pampered by, cautiously saying, "Uh, your blood pressure is really high… how do you feel?" Another nurse walks into my room and says, "Girl, why is there blood in your urine?" She gives me the judgmental look that asks, "Have you been drinking your water, sinner?" and runs to get my doctor.
(Too much information? Sorry.)
Meanwhile, I'm freaking out. My mind was racing with questions and concerns.
My doctor walks in casually, but concerned and says, "Hey, it looks like we're going to have a baby today. How do you feel? You might want to call your husband."
Hold the train again.
"Hey. Wait, what?! Is everything okay??" were the first words out my mouth. "We're having our daughter today?! How is she?!" I was so ecstatic to be meeting our baby girl that day. I would be pushing our daughter out soon, but I felt like I hadn't even processed that yet. I think I was expecting that classic labor story. You know? Where I'd be at home doing laundry, start having contractions and frantically call Tod to tell him that my water broke. Well, that wasn't going to happen.
First, my blood pressure needed to drop drastically and then I could be induced for labor.
She would be arriving a month early!
It turns out that
preeclampsia
crept in the last week or so of my pregnancy, so our baby girl needed to come out quick. She was doing great, but there were dangers of her heart rate decreasing and my blood pressure continuing to sky rocket.
I was really nervous and scatter-brained, but called Tod with a grin on my face to tell him that we'd be meeting our daughter that day. He definitely didn't believe me at first and thought I was pulling his leg. He excitedly gave in though after my preeclampsia spiel. Yes, I was a big girl and teared up on the phone. I basically told him to hurry and get to the hospital too. They would be walking me over to delivery
really
soon. I was SO thankful that he was off of work that day and at home. He hurriedly packed me and our daughter an overnight bag and got the car seat ready.
(Did I mention that we had not picked a name yet? Well, we had not even picked a name yet, hence the "our daughter" references. Talk about not being prepared!)
Tod also called my parents to tell them that we would not be meeting them at their hotel pool later that afternoon. They had just driven into town!
Tammy, one of my nurses, walked me to labor and delivery and reassured me that everything would be easy peasy. I changed into my gown and was quickly prepped for those lovely IVs of labor inducing and blood pressure meds. I was on pain medication too and was shaking so much because of nervousness and not feeling up to par from the preeclampsia. They set up heart monitors on my belly too to monitor our daughter's heart rate. I was elated and relieved to see my husband walk in the door.
My parents and in-laws arrived at the hospital too, but weren't allowed into my room. The nurses were still monitoring my blood pressure and didn't want to take a chance on it getting higher from socializing with visitors. My anesthesiologist didn't scare me at all either
(insert sarcasm)
when he wrapped my bed rails with sheets in case of a seizure. Still shaking with nervousness…
Maevri
(finally… we picked her name)
was doing great, but her heartbeat began to slow down after a couple of hours into getting my pressure down. My doctor decided to schedule a c-section. Pushing in labor was a risk for Mae and me. My husband teases me about pre-delivery because he says that I was really loopy and out of it. I was thrilled to meet our little Maevri, but everything was happening so fast! I completely trusted that God would protect us, but my fears got the best of me. I just wanted Mae baby out and safely in our arms.
At one point, Tod was out in the waiting room with our family and we were waiting to go meet Mae. Of course we can't forget when my doc jokingly told me to tell Tod to *ahem* "Get his
ass
back in here. We've got to go." Prepped and ready to go for a c-section, I held Tod's hand (really) tight. He was prepped too in his good lookin' hospital scrubs. A few minutes later, we welcomed our daughter into the world! (See her Lion King birth pose picture a few rows down.)
Maevri Kate
Born on June 28, 2010
4 lbs 7 oz
9:09 p.m.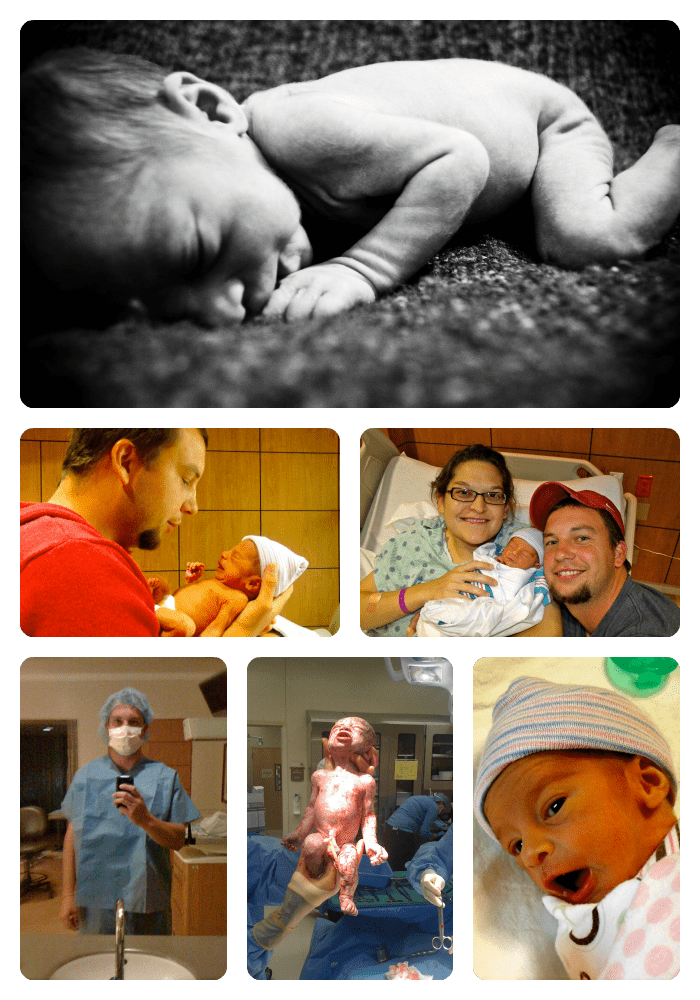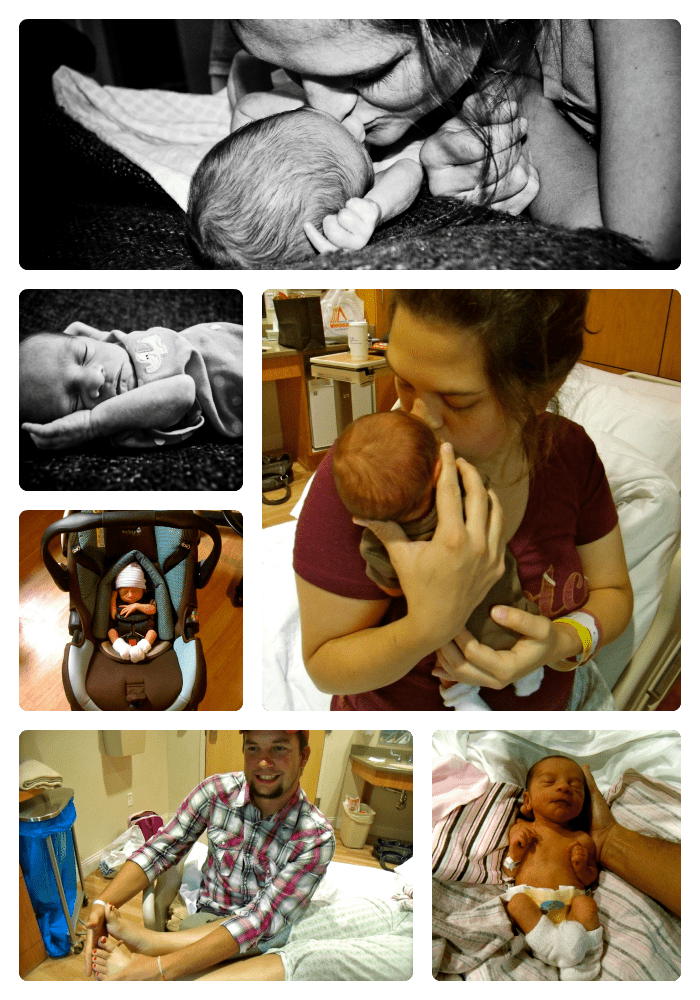 Maevri was born a month early and was so tiny, but she was also completely healthy. We did not want to break her! I love telling her delivery story because it was all unexpected and happened so fast, but we love to look back on God's provision through it all. Our Lord gave us a beautiful and healthy baby girl. I remember crying and praying with Tod the night Mae was born in the wee hours of the morning while we were still in the hospital. It was the first, quiet moment together that we had as a new family. Amidst a crazy, new schedule and learning to nurse and care for a baby, it had been a long and worrisome day, but we were so grateful.
Some of God's provisions that day:
-My last day of work was the day before Mae was born. Mae and I had remained healthy amidst the mysterious preeclampsia.
-My prenatal check-up appointment was scheduled. I could honestly say I probably would have thought nothing of my massive kankles and achy feelings. It's normal… isn't it? 😉
-Tod had opened and prepped Mae's car seat the night before labor.
-My parents happened to drive into town that day. They live about seven hours away. Little did they know they would get to meet their granddaughter on her birthday.
-My in-laws (Mae's other grandparents, Ma and Pa) brought over tons of preemie gear and clothes for lil' Mae baby.
-We were in the hospital for about a week. Tod was itching to go home, but I was scared to leave our nurses. If anything went wrong, they'd come to the rescue right? I was very grateful for my doctor and nurses that checked on me and Mae frequently.
-Our church family and friends also provided meals and other goodies for us later that week.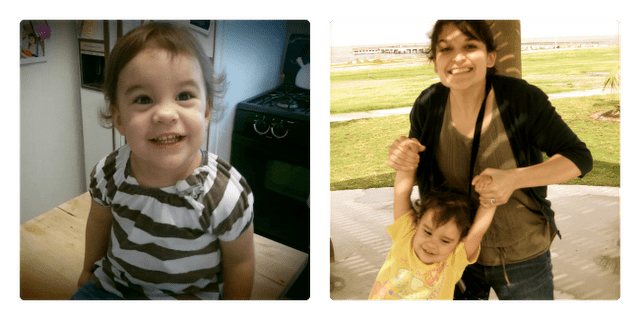 It was good to reflect on God's protection through the pregnancy and reflect on His goodness. Two years later and we're still blessed with a precious, baby girl. Wow, time flies when you're having fun!
—
Love this story!
Tygre
is such a sweetheart and her daughter is too!